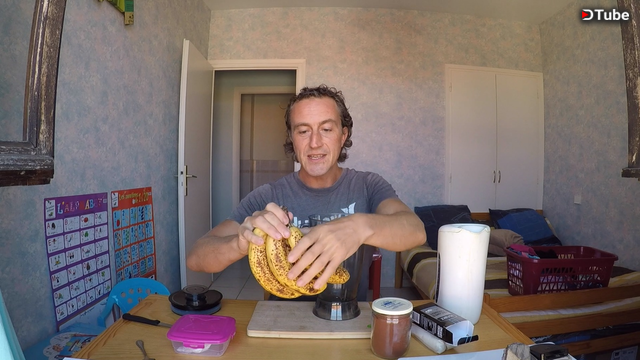 ---
A continued downtrend was confirmed yesterday, but for how long no one can say. In this film I talk about the advantages of Tether after showing you my favourite simple & warming superfood smoothie.
The Smoothie
It takes only a few minutes to prepare and is particularly great for cold mornings. It providing a coffee-like kick start to the day due to the theobromine in raw cacao which has a similar effect to caffeine without any of the come-down associated with coffee.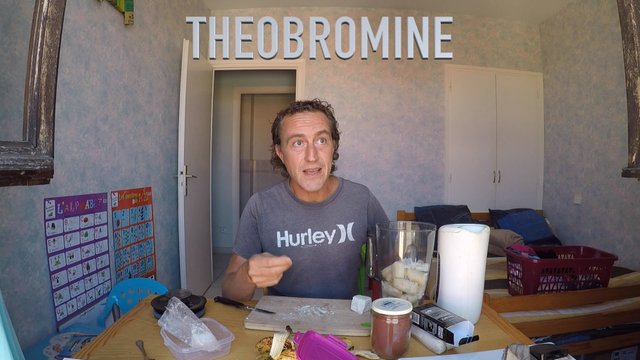 My ingredients:
x5 bananas
creamed coconut
organic cacao (powdered)
warm water
Mix all the items together and drink while it's warm.
Why am I not fussed about the market going down 15%?
In one word: Tether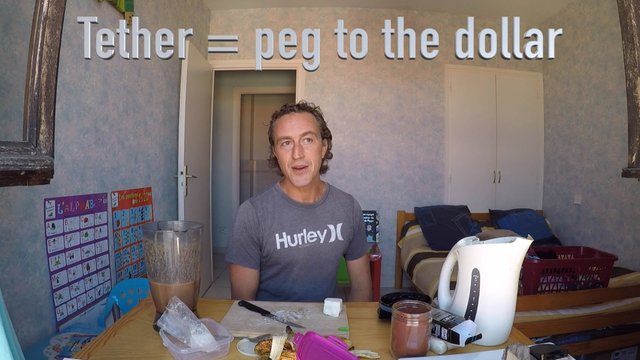 I follow a lot of the BTC related articles on Trading View and everyone seemed to agree the price still has further to drop before that long awaited turn in the tide, many of whom cited $7400 as a critical point.
Consequently I was watching when we hit this price and low and behold BTC dropped hard from this level, taking the alts with it.
I have every intention of buying back the coins I sold when the price is lower, therefore increasing the total amount I am holding.

Who is @samstonehill?

He was a London based filmmaker until he sold everything and set out on a barefoot journey around the world, currently based in the south of France.

He is travelling with his partner & two children and with no bank account he has been living on STEEM & crypto for over a year.

All content created for this account is 100% original (unless otherwise stated), produced by @samstonehill who invites you to use & share freely as you wish. Sam is the creator of:

@steemshop where you can buy or sell anything you like using your steemit wallet

@steemmasters which provides FREE TUTORIALS, personal training & resteeming services. Website HERE
Contact me directly on steem.chat if you want to know more about this

@steemholidays which encourages resort owners to offer holiday packages in Steem or SBD

@steemtv which aims to provide the best in decentralised films, exclusive to Steemit & DTube

The dailyquotes tag initiative designed to encourage steemians to share their most life changing quotes with the community on a daily basis.

The Aspiring Steemit Whales & Dolphins group on Facebook which seeks to help newcomers make the transition from Facebook to Steemit, providing them with detailed notes and personal assistance with their posts... resteeming them when he can.

---

Here is a list of Steemit Witness I have voted for & recommend you do the same:
@teamsteem @timcliff @jesta @good-karma @someguy123 @blocktrades @pfunk @klye @krnel @blueorgy @ausbitbank @thecryptodrive @ura-soul @pharesim

Without them our beloved Steemship would not fly.

Learn what this means HERE and place your vote HERE

All non original photo sources can be found by clicking on the image

---

▶️ DTube
▶️ IPFS