Solo Mining Monero for Fun and for The Greater Good
After being a Monero maximalist and pool admin for almost two years I finally decided to provide fast and simple go-cryptonote-pool solo mining solution for our favourite digital cash in order to slightly improve hashrate distribution. I like currently not so supported zone117x's nodejs pool so I rewrote stratum in golang because I was adamant in my desire to learn new language and create something useful for community.
Probably no need to explain how hashrate distribution is necessary for PoW blockchains.
Just take a look at pie-charts of Bitcoin and Ethereum networks, it's pretty clear that very unlikely things are gonna change in near future.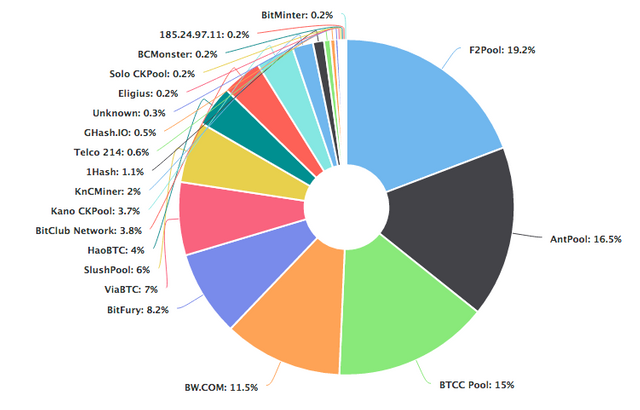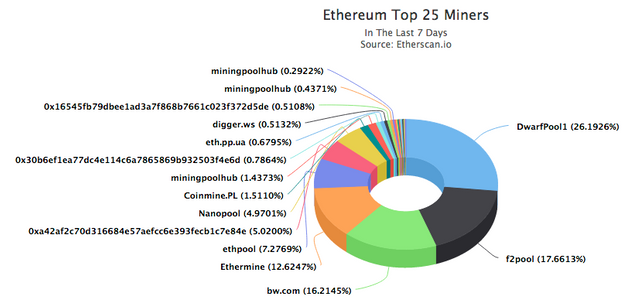 Looking sick isn't it? Thankfully according to these stats Monero network is more healthy. I believe it was a great idea to fund development of open source pool right after launch. So why not make hashrate distribution even more better now?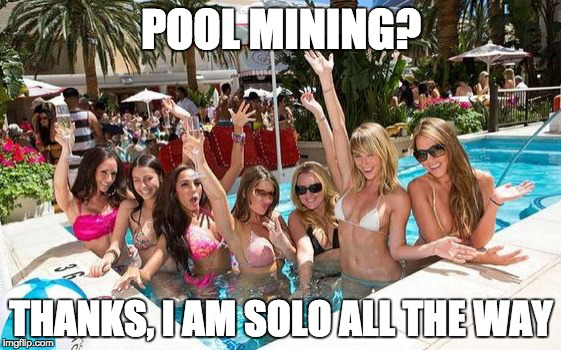 Q: Why solo mining is preferable over pool mining?
Everyone gets exactly what they deserve. With a trade-off of variance hit indeed. It increases number of full nodes in network and protects network from attacks.
Q: What are the benefits? Why I should go full solo on Monero?
If your hashrate is big enough and you can find a block once per 1-2 days you are good to go solo, pools will reduce your variance, but if you are stable miner and not going to hop to other coins every 10 minutes you are ok with it as long as you are long term. Monero price is pretty stable, it remains the most profitable CryptoNote CPU coin to mine and very unlikely you will loose even if your strategy is mine and dump. If mining is just a fun for you there is no reason for pool mining at all.
All boring installation instructions for OSX and Linux you can find in go-cryptonote-pool repository README.
After 10-15 minutes of installation and switching over your miners to your own private stratum you will eventually find something like this in your wallet:

Q: How do I know my stats? There is no web interface, even Monero GUI is finally on the way!
Self hosting web interface without external dependencies will be available soon ™ and will look like ethereum proxy.
There is also some cleanup required because it was my first golang project and already 1 year passed after I wrote it. Now I have way better experience and I am sure there is a place for improvements.