Portfolio Update Week Number Eight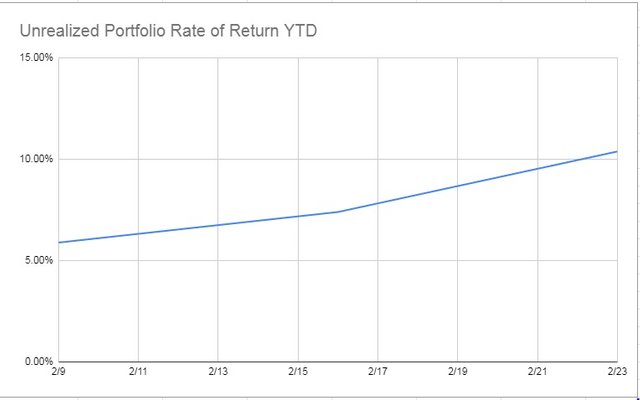 Another week of stacking complete! Not nearly as productive as I wanted it to be, but I managed where I could. Last week, I did the following:
Picked up Batman 89 A + B (only 1 copy each, however)
Stacked Ether
Stacked Litecoin
Stacked Steem
Again, no Bitcoin was bought, as I was holding off on home that prices would slide a bit, and that I could get a million satoshis for about about $100 USD. I may have screwed up and waited too long.
Chart Updates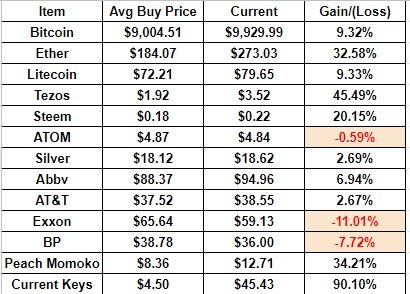 You probably think I'm cherry picking here on Batman, but I did mention that i was going to grab that for my portfolio last week - and I got lucky. I added a new "Current Keys" category for review; if I mention a comic book here on this post, and I am fortunate enough to get it, I'll add it to my list of assets.
So "Current Keys" leads the list presently with a 90.1% return! Tezos is still strong, as is Ether. My Peach Momokos have cooled off, but don't worry, more are on the way. You weren't really worried though, were you?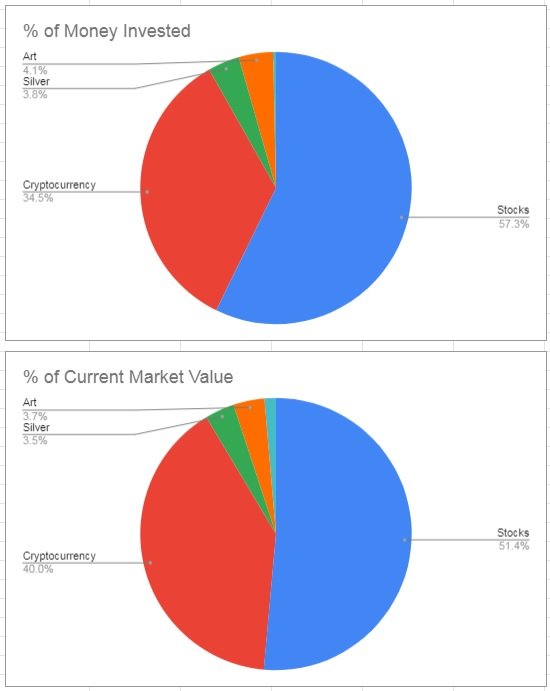 Next Week's Stacking Goals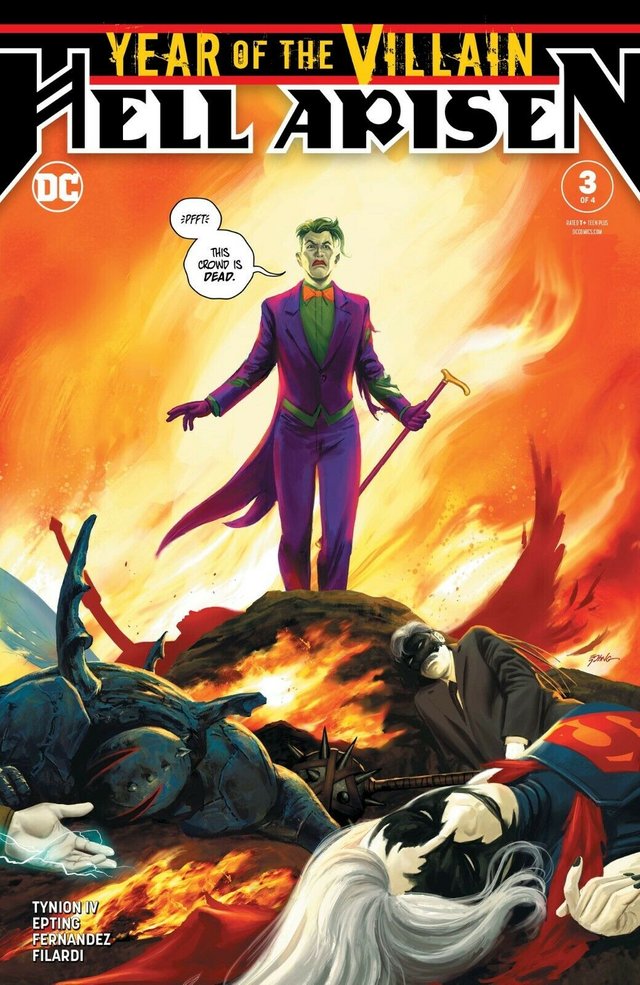 Image Source
Well no real surprise, is it? My number one priority next week is to snag a copy of DC's Year of the Villain Hell Arisen #3. This book, if you can believe it, has a cover price of $5 USD. Sales on eBay are currently in a solid $60 - $80 USD range for raws. 9.8's (again, these books aren't even physically available yet), are going for over $150 USD. You know the plan...run to your store Wednesday morning and grab a copy!
On much less exciting note, I'll be buying more ExxonMobil and AT&T this coming Friday. I know; not exciting, but they are both Aristocrats with dividend yields greater than 5%. If 3M (MMM) has any type of price decrease this coming week, I might swap out both XOM and T and pick up shares of that. My plan is to let the coming week's market price action make the decision for me.
Aside from that, I also plan to stack :
Ether
Litecoin
Steem
Atom (if I can get a good price to stake)
Silver Coins
And of course some Bitcoin should price favor me. That's it for this week; good luck to everyone on that Hell Arisen!