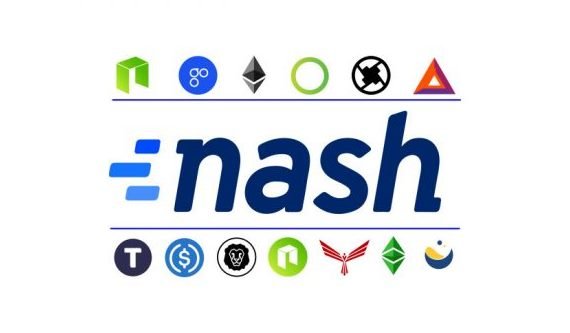 Decentralized exchanges have been a hot topic of discussion in the cryptocurrency space from quite a long time now. The increased number of hacks with centralized exchanges and lack of ownership of funds are some of the major driving factors for the demand of DEXs. However, even after years of development and dozens of DEXs launching in the market, we are still mostly dependent on the centralized exchanges for buying and selling cryptocurrencies.
DEX's like Switcheo, IDEX, Waves DEX and Etherdelta, all showed promise but didn't deliver on the expectations. The major reason for lack of interest in these DEXs was the low liquidity and substandard user experience. However, all this can change pretty quickly and 2019 can turn out to be the breakthrough year for the DEXs. The sole reason for my optimism is the upcoming launch of two of the most anticipated DEXs, Binance DEX and Nash which are set to launch in the later part of this year.
Just few weeks ago, we saw the testnet version of the Binance DEX and now Neo's most anticipated DEX - NASH (formerly Neon exchange) is set to launch its beta version on 31st March. It will be interesting to see whether the launch of these two DEXs can transform the landscape of decentralized exchanges.
Recently, Nash co-founder, Fabio Canesin presented a demo of the exchange in Neo devcon where he laid the emphasis on the UI of the exchange which looked identical to that of a centralized exchange.
The team behind Nash is well aware that they would require liquidity on their platform right from the beginning in order to succeed and sustain their business in this bear market. In order to encourage the masses to join their platform, Nash has started a referral program wherein they are giving away a total of $100,000 in Bitcoin and 46,000 Nash Exchange tokens (NEX). The entire prize pool would be shared between 30 lucky participants. Everyone who registers a Nash account using a referral code would be given one ticket to the prize draw. You can increase your chances of winning by earning more tickets by referring friends. You can read more about the program here
Nash would also be supporting US users right from its launch date so you can start now by registering an account with Nash using my referral code and get a chance to share the price pool of $100,000:
https://nash.io/referrals?code=MpijKH
The referral program giveaway ends at 18:00 UTC, 17 June 2019
---
Thanks for giving your precious time in reading this post. If you found this post helpful, please upvote it and follow me to view more of my upcoming posts. Provide your feedback in the comments section below. It will encourage me to post more quality content on Steemit.