Do not make investment decisions based on this article. All contents are personal opinion and not financial advice.
ABOUT TRON (TRX)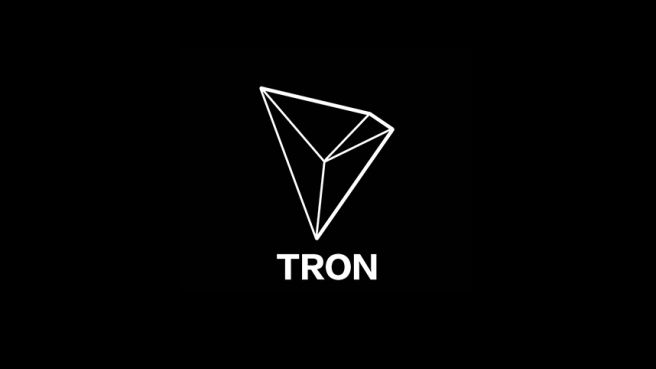 TRON is an attempt to heal the internet from centralized entities such as Facebook, Google, Amazon, Alibaba, and Wechat's Tencent etc. through a decentralized block-chain based protocol as clearly stated in their white paper. This network is aimed at enabling a globally free entertainment system, built on distributed storage and blockchain technologies. Consequently, content/data ownership, freedom to publish and store these data is taken back to the users and content creators. The founders of TRON are working towards the main vision of the inventor of the internet Tim Berners-Lee, which is a completely decentralized internet. Through a decentralized autonomous form, the protocol empowers content creators with the ability to release, circulate, and interact with digital asset leading to a decentralized entertainment ecosystem.
Other than a decentralized economy (content protocol), contributors to the TRON ecosystem will be rewarded based on certain established yet transparent rules. These rewards are based on the value of the created content as well as time spent by participants on the platform. TRON as an autonomous social ecosystem promises high quality content platform, digital currency and a payment network.
WHY IS THE PRICE TRENDING UP (BULLISH)?
The official token Tronix (TRX) has been experiencing a bullish trend since its ICO launch on Binance 9th September. Its ranked 51st at a trending market capitalization of about 122million U.S Dollars on coinmarketcap.
The ability to lock in Tronix for TRON Power (TP) reduces the rate at which the token can be dumped.
Most important this week is an announcement scheduled till after the 8th of October by the CEO of TRON Justin Sun, who mentioned an inclusion of a senior Alibaba programmer to the TRON tech team. There are speculations of other news which is not clearly spelt out on his twitter page.
The cryptocurrency TRON (TRX) is currently traded on a few exchanges, yet it has achieved a tremendous rise in market capitalization. Among these exchanges are Liqui, EtherDelta, and Mercatox, with most of the trading volume coming from Liqui.
BACKGROUND ON JUSTIN SUN AND THE INVESTORS
The TRON team comprises of an A-list team of Asian origin, mainly from China.
JUSTIN SUN:
Is the CEO of TRON and founder of Peiwo App, a music streaming platform which is the first compatible TRON entertainment App. Peiwo already had over 10million users prior to its integration with TRON. Justin graduated from the University of Pennsylvania, and apart from Peiwo App, he is also the 2015 &2017 Forbes China and Asia, 30 under 30; Former chief of Ripple in Greater China, Global Shaper, World Economic Forum; and a Protégé of Jack Ma, Founder of Alibaba Group.
JIHAN WU:
This is definitely an all-star guy. He is the co-founder BITMAIN who studied economics and Psychology in Peking University, Beijing China. Bitmain's headquarter is in Beijing, with offices in Amsterdam, Hong Kong, Tel Aviv, Qingdao, Chengdu and Shenzhen. Having Jihan Wu as an investor in TRON further reinforces the viability of the company.
SHUOJI ZHOU:
He is a founding partner of FBG Capital who studied at the University of Electronic Science and Technology of China Chaoyang District, Beijing, China. His LinkedIn profile further illustrates how big this guy is.
HITTERS XU:
Is the Founder of Nebulas & ico365.
BINSHEN TANG:
Is the Founder of Clash of Kings with over 10 million MAU worldwide.
CHAOYONG WANG: is Founder of China Equity Group with over 2 billion USD market value
WEI DAI:
Founder of the biggest shared bicycles provider in China with estimate value over 3 billion USD.
WEIXING CHEN:
Founder of Kuaidi, famous angel investor.
CHARLSE XUE:
Famous angel investor
MINGSHAN YIN:
Founder of Lifan Group with over 2 billion USD market value.
LINKE YANG:
Founder of BTC China.
JIANG LIU:
Founder of Trends Group which is the largest publisher of fashion magazines in China.
LIFEN WANG:
Famous media personality in China who made Jack Ma famous in early 2000s
UNCLE:
The biggest Key Opinion Leader in China with over 10 million fans
WHAT TO EXPECT FROM 'TRX' AFTER CHINA'S ICO BAN
Most cryptocurrencies and blockchain technologies launched in China with ICOs functionalities are restricting Chinese citizens from taking part. I believe the TRON team will follow the same route. This should not affect the acceptance and development of the TRON technology, which stretches in to April 2023 to September 2025. There are greater functionalities expected to be rolled out by the TRON team and I am expecting the price of the coin to continue rising.
Given the level of credibility of the founder Justin Sun and the host of investors entrusting their funds to this technology, i believe the general public who comprise of speculators, investors, tech hobbyist, and cryptocurrency enthusiasts will continue to buy into this technology as the team roll out the different stages of product launch.