Just out of curiosity, I had a look at various estimates for the global values of equities, currencies and commodities.
Cryptocurrencies are currently worth some US$750bn.
Global equities are estimated to be worth a total of $75,000bn (or US$75 trillion)
Visual Capitalist has some interesting infographics (although now 2 years out of date!)
Global gold in existence is estimated at US$8,000bn (or US$8 trillion)
That means cryptos are already worth about 10% of the value of gold.

However, here is an even more enlightening (or frightening) set of infographics - again from Visual Capitalist.
The total broad money supply in the world is about US$90 trillion, of which only about 8% is physical.
This, again, means that cryptos are already valued at 10% of the physical money supply.
All the above are things that most people are aware of and get constant news about: money, stocks and gold.
But there is another world, much deeper and darker, that dwarfs all the above.

I actually worked in the gold futures market, albeit many years ago, just before the so-called "Big Bang" in the City of London. It struck me then that this was a potentially bottomless pit. Imagine a traded options contract based on the futures market of a fund investing in sovereign debt; all that money is at least four (or more) steps away from physical reality. Anyway, let's look at some numbers.
Global debt is estimated at US$215 trillion. This is already higher than all the above "assets".
But global real estate is estimated at almost exactly the same value: US$217 trillion. So we could sell the whole world to whoever holds the debt - this already happens to countries who cannot repay loans.
But here comes the dark elephant in the room: derivatives. Nobody really knows the total value of all derivatives in the world. The bottom estimate is US$544 trillion, with a top value of US$1200 trillion (or US$1.2 quadrillion).
My speculation of some 30 years ago has come true; derivatives are a bottomless pit.
And cryptocurrencies are about to join the derivatives markets. ETFs (Electronically Traded Funds) and other mutual fund contracts are coming soon - a few already exist but only for the wealthy. This means someone will then develop a futures and options contracts based on those funds.
So... will cryptocurrencies be the next established form of money? Comparing cryptos with gold, we see that both are really quite small in terms of value. Even the idea that gold is a "safe haven" in times of crisis needs to be looked at within the context that it is on a par with physical money supply, but barely 4% of debt and possibly just 1% of derivatives.
The "financial system" that most of us interact with is a small part of what is really going on globally. The dash to crash cash is on-going and central banks can easily create their own "official" cryptos for the masses. They do not need to control the decentralized cryptos, they just need to control the exchangers - or, indeed, just leave them alone to facilitate transactions that are "off the books".
As for the mountain of derivatives, none of those players can leave the game without affecting it. The fact that it is impossible to even measure the height of the derivatives mountain shows that obfuscation is also part of the game. One serious problem is that the tail can start wagging the dog, as has happened in the gold market - and does so on a daily basis.
As I said, once there are tradable crypto funds, then futures and options contracts can easily follow. For cryptos, this has a serious philosophical (and mathematical) problem: the number of coins "in the market" can be greater than actual coins in existence. This undermines the whole premise of a deflationary currency. However, cryptos do have an advantage over gold insofar as the quantity of coins is known.

So, to answer the simple question about whether cryptocurrencies can become mainstream, the obvious answer is a resounding "Yes!" Can they solve the much larger problem of "hidden liabilities" within the derivatives markets? Only if they can isolate themselves from such instruments.
I personally think that, beyond the pump and dump trades, those cryptocurrencies that have a real product or are building the new infrastructure will survive in the long term. Those that are mere "tokens of value" are vulnerable to the next new shiny coin in the wallet.
What do you think?
---
- -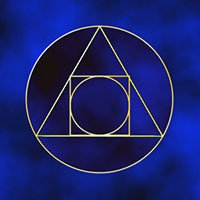 - - -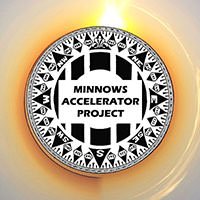 - -

@rycharde manages the AAKOM project and the MAP forum.
I am also a witness and you may vote for me here.