The simple, fool-proof method for outperforming the cryptocurrency market.
If you are bullish on the cryptocurrency market and believe the blockchain technology is here to stay then this investing option could before you. On top of providing an excellent return potential, this portfolio will also limit some downside risk.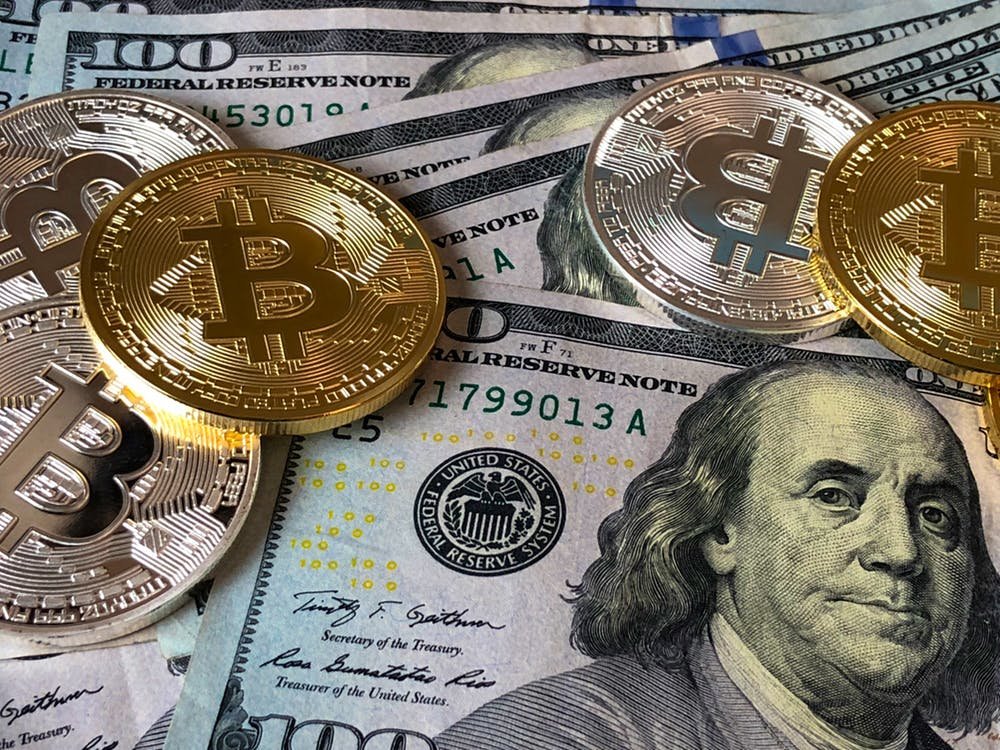 Strategy
The strategy is simple, equal weight the top 10 crypto-assets by market cap and rebalance monthly. By following this process you are guaranteeing that you will always follow market sentiment and own the most valuable crypto-assets.
At the same time, you are preventing a substantial loss from investing all of your capital in a single project.
Don't be fooled, by crypto analysts claiming that they have found the next bitcoin, it most likely doesn't exist, and if it does - you are probably too late to the party. Remember, investing in crypto-assets is still very risky, buyer beware.
While the market is sure to change over the next year I strongly believe investors and market speculators can profit in this market by taking a smart and diligent approach to their investing process.
To learn more about how I invest in the crypto space and continuously find excellent projects, check out my post: How to value a crypto-asset.
Allocation
Now let's take a look at the current portfolio allocation. I started with a simple $1,000 USD investment as an experiment. It is important to note that any sum can be used as long as the allocation is equally weighted i.e. each position has the same nominal value when initiated.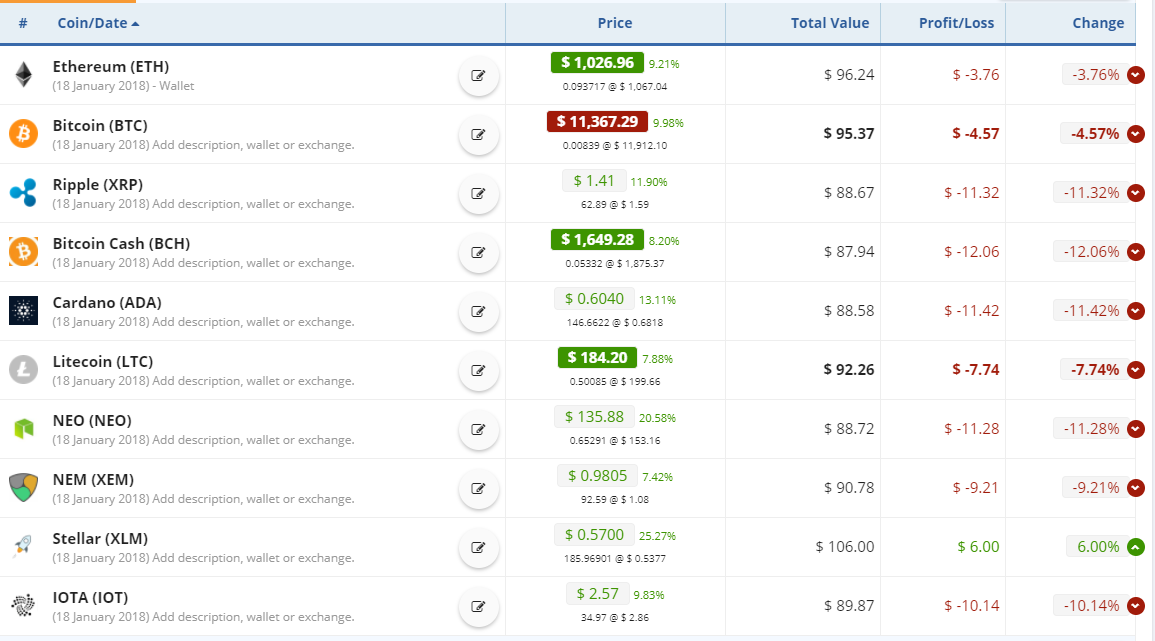 As you can see, the short-term results of the portfolio are heavily weighted towards the time at which the portfolio was constructed. In my opinion, if an investor is interested in investing in crypto-assets with this approach they should not monitor the portfolio on a daily basis.
Instead, view this as a long-term investment and limit your emotional reactions to the market volatility. I have found the best way to do this is to leave my investments alone and check in on them at most once per week.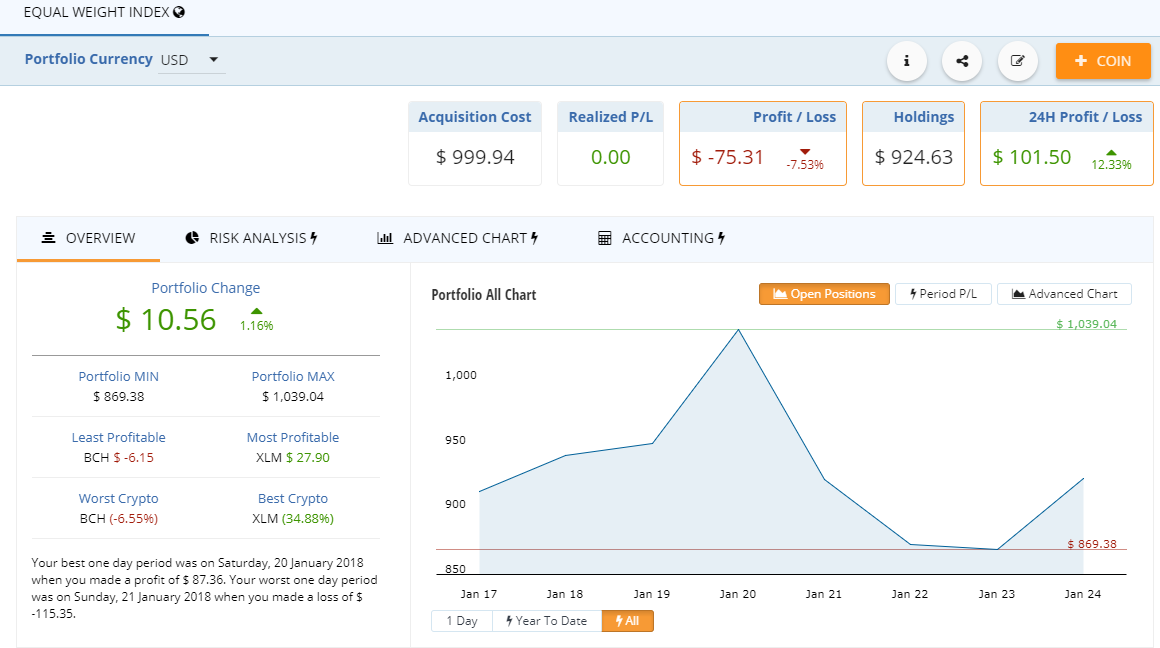 You can view this portfolio or create your own at cryptocompare.com
I will be updating this portfolio on a monthly basis and the next update should be on February 18, 2018.
Disclaimer: Author is not an investment professional. This article is not an investment recommendation, do your own research, it is your sole responsibility to make your own financial decisions. This blog does not constitute, create or form a professional-client relationship of any kind, or in any manner, it places sole accountability and responsibility on the user or reader if they make any legal, financial or other decisions based on the information obtained. This information is purely a non-professional opinion, and thus should not be used in making any decision to buy/sell/hedge any investment in the mentioned cryptos.
If you enjoyed this article please consider following me on any of my social media channels:
Steemit: https://steemit.com/@ryanbo
Twitter: https://twitter.com/Ryan_Boselo
SeekingAlpha: https://seekingalpha.com/author/ryan-boselo/articles#regular_articles
Wishing you the best,
Ryan