RTrade Technologies to use Chainlink to provide oracles for high quality off-chain data storage

We are pleased to announce RTrade Technologies Ltd is working with Chainlink to provide oracles for high quality off-chain data storage solution, such as dedicated IPFS data feeds.
RTrade Technologies Ltd creates solutions for emerging protocols and technologies such as blockchain, web3 and distributed storage. With the completion of their new multimillion-dollar facility in British Columbia, Canada earlier this year, they have strategically built infrastructure for a solid foundation and environment allowing the them to create in-house projects. Leveraging this, RTrade has developed a product called Temporal to deliver high quality data storage solutions to a wide variety of audiences. Temporal is primarily available as an API hosted in RTrade's facilities and can also be easily integrated into any organizations' existing infrastructure or applications.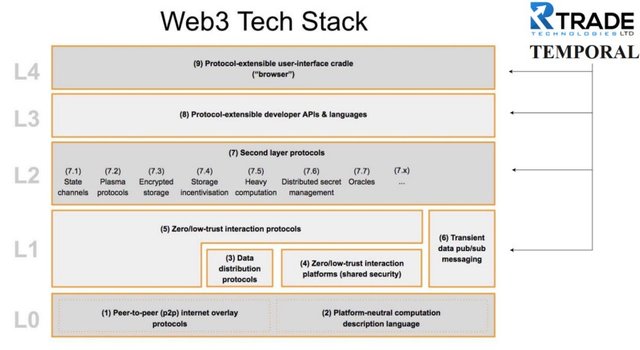 Chainlink bridges smart contracts to high-quality off-chain data storage solution such as data feeds, APIs, and payment systems. By working with Chainlink, RTrade will expedite development and create another meaningful use case for Temporal's platform.
The flexibility of the IPFS system facilitates opportunities to connect the RTrade system with endless types of data feeds ranging from astronomical data, weather data, financial data and more. The Temporal platform makes this data available over the long-term by persistently pinning it throughout the RTrade system and making it effortless to retrieve.
Temporal users can contribute data to the Chainlink ecosystem through a transparent and reliable third-party. Chainlink's decentralized oracle network ensures that the data will be handled securely. Previously with centralized oracle services, users had very little control over the specific types of data to expose and were unable to ensure the data availability unless they ran their own infrastructure. The security enabled by Chainlink allows users to expose specific kinds of data from a single source without the need to design data specific APIs such as for patent information and institutional financial data.
Chainlink has shown nothing but continual dedication towards the creation of a secure decentralized oracle service for connected contracts. They will change the landscape of smart contracts by enabling a significant new capabilities paramount to bring blockchain technology mainstream. Trust and transparency are values in which RTrade always upholds and this move is another example of just that.
Founder and CEO, Derrick Foote says, "RTrade Technologies is excited to be partnering with Chainlink, and to be a part of this crucial shift happening in technology that is paving the way for future generations making the Internet safer, faster and more efficient."
Chainlink is a decentralized oracle network that enables smart contracts to securely access off-chain data feeds, web APIs, and traditional bank payments. Chainlink is consistently selected as one of the top blockchain technologies by leading independent research firms such as Gartner. It is well known for providing highly secure and reliable oracles to both large enterprises (SWIFT) and leading smart contract development teams.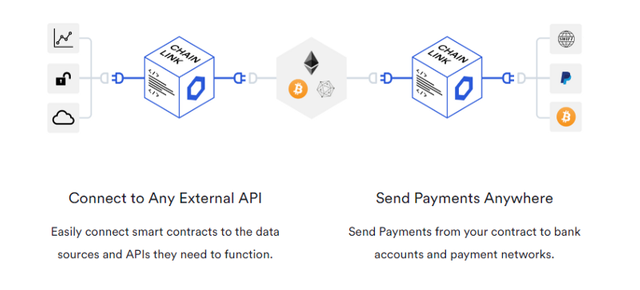 Join RTrades' online community, Twitter or Telegram and website for more company information.
To learn more about Chainlink's latest developments, visit their website or join them on Telegram or Twitter.