Hello fellow readers,
Nothing new today. Same old, same old!!! I have been stuck with Bit Bay and as I promised I won't be selling without 10% profit. I have faith in it. I researched about BitBay and saw its predictions on altcoinforecast.com. It's likely to rise high up. I am just being optimistic. Hope it brings luck to me.
Please pray for me guys.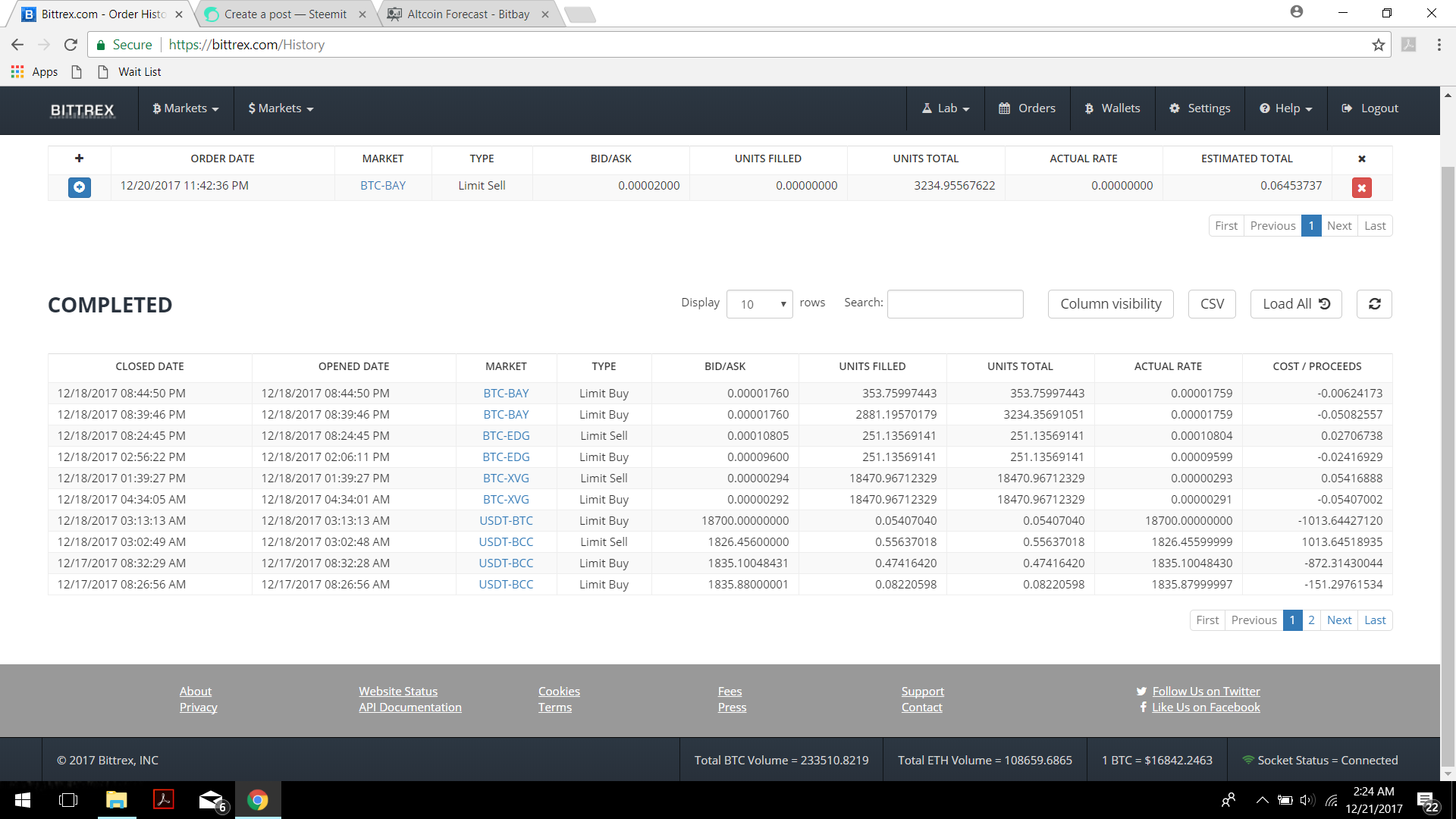 And this is the BitBay forecast by altcoin forecast.