Fuente
First of all I would like to thank @cripto.piort for this contest because it has helped me to know and understand the problems of cotton farmers around the world and it is something that should not be overlooked, we must be very aware of this big problem and do our bit to solve it.
Cotton, also called white gold, is the world's most important non-food crop, with around 34 million hectares of cotton grown worldwide. Its cultivation is one of the biggest generators of employment in the rural sector, but despite this it has been shown that farmers have a much lower margin of profit, this is due to many factors including: late payments, corruption, lack of support from governments, lack of machinery and equipment, environmental pollution and mainly fraud and theft by intermediaries, wholesalers and large companies. The entire cotton industry in general is also constantly affected by demands, inefficiencies, debates and mistrust that affect the economy of this ruble.
All these problems lead to a great monetary loss mainly on the part of farmers and because of this there is evidence in many places of news of farmers who have lost everything and have become in a great state of poverty, in India because of this there is evidence of thousands of farmers who have committed suicide which is a great misfortune that should not continue to happen.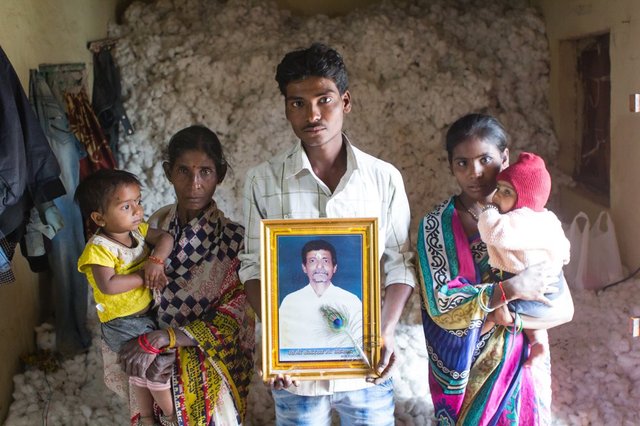 It is time to change this unfavourable situation and to put in place a transparent, traceable and reliable system where retailers (farmers), wholesalers and even end consumers harmoniously integrate to improve the distribution and traceability of cotton, who presents us with this solution is none other than COTTON COIN.
The Cotton inside the Blockchain
Fuente
Cotton Coin is an ecosystem based on blockchain technology that will ensure traceability and transactions related to cotton so that they are not corrupted or modified in any way in any part of the supply chain and in this way the difficult situation facing cotton farmers and the industry in general can be solved to a large extent.
Cotton Coin with its efficient solution will make the cotton industry a self-sustaining business and thus will not depend on government subsidies and subsidies, this system will reaffirm confidence within the industry and will solve many problems linked to corruption, alteration of fair prices, public procurement between different companies in the cotton supply chain and all those involved.

Fuente
Cotton Coin has an integrated P2P (peer-to-peer) payment network with which fiduciary currency can be replaced and payments can be made immediately and directly to the counterparty without the need for an intermediary as this often encourages corruption and fraud.
Cotton Coin's main focus is on the markets of developing countries, because most fraud and corruption occurs in these countries, because of the lack of solid security and because the market is poorly served, with the mobile application B2C and B2B advances in security and supply chain tracking would be made much more efficient and many problems caused by the lack of these serious quickly eliminated.
Among the attributes that Cotton Coin stands out for are its Security Alerts, which are incorporated into the entire distribution process. If, for example, any of the cotton shipments are delayed, an alarm is triggered at the next link in the supply chain to warn of possible fraudulent activity.
Also noteworthy is its Reputation System, which will be an internal system in which all parts of the supply chain will be able to both rate and visualize the score that distributors have as suppliers when making transactions with them.
Cotton Coin will also allow farmers to get fair pay for their hard work as the mobile application will allow them to view the prices of the ruble exchange on a global scale, allowing them to get a fair price and protecting them from possible scams.
B2C Consumer Mobile dApp
Cotton Coin also thanks to its mobile application will promote confidence among consumers because through the application they will be able to know and track where the cotton of the products they use comes from by reading the QR code of the products, this application will be available for both Android and IOS.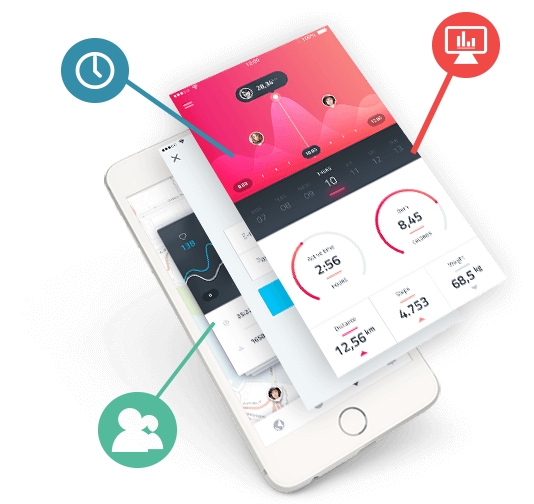 Fuente
B2B Mobile DApp
This is a decentralized mobile application aimed at members of the cotton supply chain, the application is even optimized for low-end phones, with it you can view and control the shipment and receipt of transport, confirm the verification of information, size, weight and origin of the cotton cargo, can also generate information on transactions for greater control of them. With this application you can read the QR code of the packages sent for proper identification.

Fuente
Token Cotton Coin
Cotton Coin will make sure that your currency cannot be mined thanks to its x11 hash algorithm, this is of great importance as this way miners and outsiders of the cotton industry will not be able to take advantage of this by generating and dumping cotton coin into the ecosystem.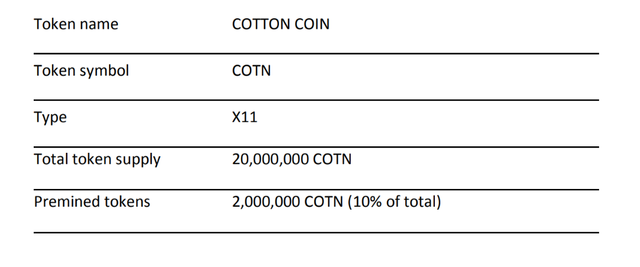 Fuente
Advantages of Cotton Coin
Profitability: Cotton Coin does not make use of expensive equipment or a business integration the costs of tracking a shipment can be as low as $1 throughout the supply chain.

Credibility: The blockchain technology under which Cotton coin works allows you to have a totally transparent and incorruptible account book, including a Cotton security system, creating confidence between consumers and all those involved in the cotton industry.

Pragmatism: Cotton Coin does not intend to change the supply chain, but rather provides a tool that helps make the process more transparent and secure.

Consumer Participation: Cotton coin provides a mobile application for consumers to be part of their ecosystem.

Reimbursement: Those involved in the supply chain will be able to obtain reimbursement for providing information on traceability and security within the supply chain.
Use Case:
Imagine a farmer in Colombia who, for lack of knowledge, only has a company of doubtful credibility to sell the cotton he grows, this company taking advantage of the lack of knowledge of the farmer offers him some very unfair offers to take advantage of it, the farmer not knowing to whom else sell the cotton accepts the money to not lose all the investment he made to grow it, With Cotton Coin this situation would not happen, since with the app the farmer could enter the application and visualize within his province the companies that could buy his cotton and the fairest average price for both parties to be able to sell it and thus not "give away" the cotton that he worked so hard to grow.
Team
Fuente
The Cotton Coin team is made up of a team of professionals led by Shiv Kumar who is the Managing Director, Kumar is MSc in Mathematics and Theory of Relativity and is the CEO of Jingle Infosolutions PVT Ltd, has a lot of experience and contacts within the Cotton sector.
Takeshi is the Technical Director with a Master's Degree in Distributed Informatics, with over 15 years of experience in blockchain programming and development.
Piotr Leib is the Community Mannagement Licensed in Informatics in Poland, is the founder of Promib.pl which is a chain of hardware stores in Poland, is the person in charge of preaching the word of Cotton Coin on all platforms through events and contests, is a very influential person within the Steemit platform and that has made him be recognized as someone worthy of trust and a very determined person with his goals.
Coton Coin has a very solid and reliable team so this project is far from being just a dream, this team is working hard every day to carry forward this revolution within the cotton industry and make known how we can help the cotton industry.
Testimonials
---
---
Cotton Coin is a wonderful project that will solve all the problems that affect the cotton root industry, create a strong bond between farmers, consumers and wholesalers and all those involved in the supply chain, eliminate intermediaries to prevent fraud and corruption and thanks to the mobile application will be able to keep a safe control of cotton throughout its journey from the farmer to the end consumer. I firmly believe in this project and in what it wants to achieve, I will follow it very closely to see its progress and contribute in the best way I can.
More Information and Resources: