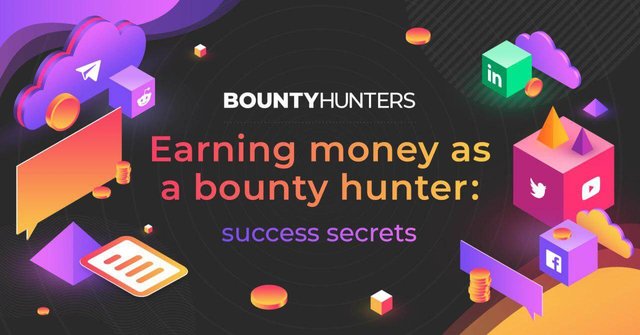 Intro:
*Hi!
Everyone. Hope you are all by the grace of Allah. CryptoCurrency market is growing up day by day. So many coins and platforms are coming in this platform.
Today I am showing you what actually works and activities about the bountyhunters.io website.
Before explaining this platform I am telling all of you that it makes the revolution in the coin market area at a very low cost.
Ok Let me Show the Review of the platform name Bounty Hunters. *
Brief Description of the platform:
Every day even now coins are adding in the coin market. It's a revolution. Every coin needs to monetize and advertise their coin to rise up their presale in the ICO. So it needs to do marketing. Otherwise people can't know about the coin. Marketing are held on the Social Media Sites. Bountyhunters.io actually does this marketing very easy and a very cheap rate also. The main idea of this platform is this. Bountyhunters.io also helps companies to rise up their awareness about their brand in promoting, as well as helps individuals who actually works to monetize their social activities and content too.

They also have a keen intension, and is that reduce budget losses. Its so important to reduce budget because launching a new coin in the market is so costly matter. How does it works? Its tokenized environment helps to reduce budget losses by using precise influencer market algorithms. In other hand it also ensures timely payouts for social media activities.
Bountyhunters.io also supplies an authentic and real easy opportunity to make advertising campaigns. It looks like more transparent from the point of view of ROI, CPA (Cost Per Action), and surely stops the financial and time management issued with the launch and management of their product. Now a days we can't find a project surely like this. This will make this project a greater, more transparent, more valuable and more effective than others.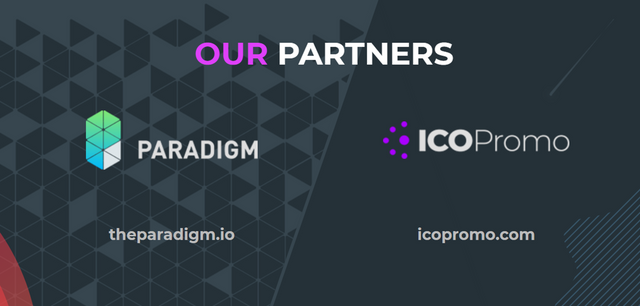 What Actually does?
The platform does such remarkable things in the previous. As it is an advertising and monetizing platform, so actually it does activities in these ways.
The platform bountyhunters.io has already passed the successful half-year prototype period. It was high-loaded testing in a real and secure market environment. It has had an authentic contribution in the blockchain projects. Now a days we many know what powerful and secure the blockchain technology is! Its contribution in the blockchain projects like as Blckmoon Crypto, Chronobank and TAAS, ets. It has made relationships with the newbie audiences and promote their products, issues, services to the individuals at glance. Already made 26 300+ Hunters and approximately distributed as the sum of $1500 000 and Greatly done 30 Finalized ICO's.
Key Activities:
Make awareness about Brand
Bountyhunters.io gives an opportunity to significantly increase audiences. That means a huge number of people can know more about the product, visited the website, downloaded documents, left personal contacts, read any valuable content. And thus marketing issue is growing up.
Hit on more than 26300 influencers
It has great matrix-based rating system. It actually helps to hit immediate and effective to the more than 26300 social enthusiastics. No doubt it helps to collaborate to promote brand.
All In a Nutshell
It includes all powerful social communication based media such as – Twitter, Facebook, Youtube, Reddit, etc. So its called a Social media based environment. For this reason the platform can provide a sustainable opportunity to promote brand. This platform included narrow targeted channels, creating custom campaigns for specialized tasks.
Winning Team Members:
It has created by a couple of enthusiastic geniuses and some them are as follows: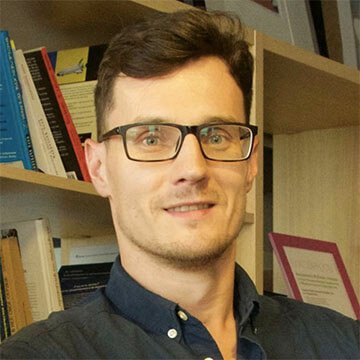 Konstantin Kopitkov
CBDO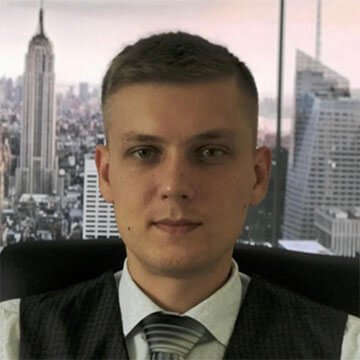 Andrei Ivanouski
Chief Technology Officer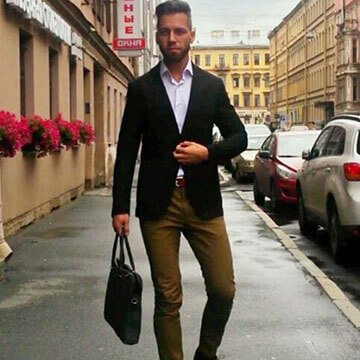 Oleg
Zinkevich
Marketing director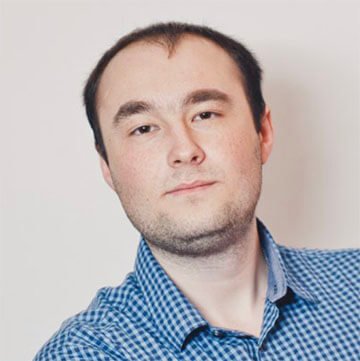 Evgeniy Shimarev
Software developer
Some important links:
Website: http://bountyhunters.io
Whitepaper: https://bountyhunters.io/files/whitepaper.pdf
Bitcoin Ann Thread: https://bitcointalk.org/index.php?topic=4455785.new#new
Facebook: https://www.facebook.com/bountyhunters.io/
Telegram: https://t.me/icoreward