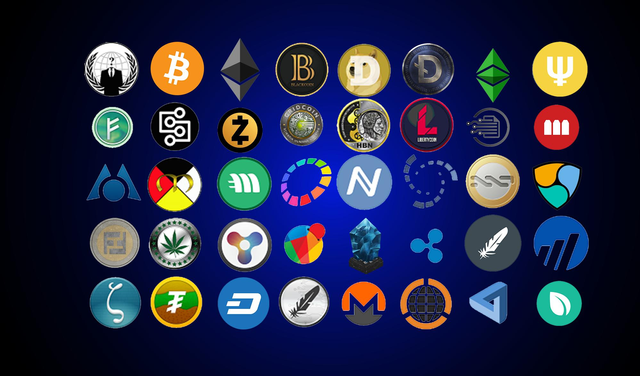 Here are the answers for the cryptocurrency quiz...
Found here:
https://steemit.com/steemdecathlon/@richatvns/steem-decathlon-1-d4e02-baby-needs-a-new-pair-of-shoes-theme-crypto-currency-it-s-not-just-bitcoin
Here are the answers
1: 4
2: 2
3: 2
4: d
5: 3
6: e
7: d
8: bc
9: ac


And the original questions:
question 1
How many of the following exchanges have there own Cryptocurrencies?
Coinbase
Hitbtc
Huobi *
Kucoin *
Coss *
IDEX
Binance *
NEO
Question 2:
How many of the following exchanges give a discount on fees if you use their coin:
Hitbtc
Huobi
Kucoin *
Coss
Binance *
https://www.kucoin.com/#/?r=7uQJwx
https://www.binance.com/?ref=23530899
question 3:
How many of the following coins use Proof of Stake?
Steem *
Ethereum
Dash *
NEO
Bitcoin
Question 4:
Why do micro wallets exist?
a: Faucets pays small amounts of cryptocurrency (Dust) so if they send direct to the wallet
you will receive nothing because of transaction fees.
b: They provide a trustworthy intermediary
c: They allow the faucet runners and advertising network to keep funds and
make money off of undistibuted funds.
d: All of the Above *
e: None of above
Question 5:
How many of the following are active Microwallets?
Coinpot *
Faucethub *
Quoin
Coinbase
Microwallet *
FaucetDump
Question 6:
If you signed up for the faucets on
http://vnsinc.com/LNG/launchreferrals.html
And then used
http://vnsinc.com/LNG/pagestorun.html
to get the free coins on the different faucel sites.
How many different coins would you be collecting:
a) 3
b) 5
c) 6-10
d) 11-19
e) more than 20 *
Question 7:
What does ICO stand for:
a) Initial Concept Organization
b) Impending Commodity Offering
c) Immediate Contract Offering
d) Initial Coin Offering *
e) Individual Commodity Origination
Question 8:
Which Exchanges gives you a split of the fees if you own coins of the exchange:
a) Huobi
b) Kucoin *
c) Coss *
d) IDEX
e) Binance
f) liqui
Question 9:
If a candle stick is red with line below it and no line above it. Which statements are true.
a) the price during the period went down from the start time. *
b) the final price is the lowest price during the time period.
c) the start price was highest price during the time. *
d) the candlestick before this one ran for more time
e) the tail below the stick shows the volume.
Extra Credit:
Airdrops can be defined as the process whereby a cryptocurrency enterprise distributes
cryptocurrency tokens to the wallets of some users free of charge. Airdrops are usually
carried out by blockchain-based startups to bootstrap their cryptocurrency projects.
An Airdrop is
Name and describe an upcoming Airdrop. Not already mention by another user.


Check out currently running contest still running here:



https://steemit.com/@richatvns
We are looking to collaborate with other others. Judges, Quiz Writers, Programmmers and contest owners.
Contact me here: