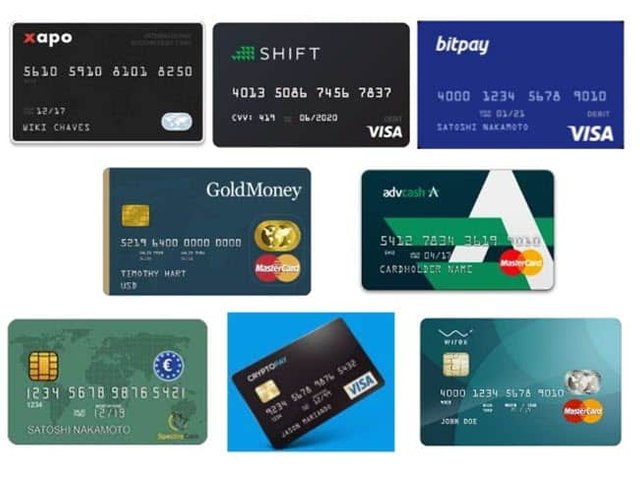 It is now possible to live off of cryptocurrency. Gone are the days of government money. Enter the days of "truly for the people" money. As we are aware cryptocurrency is and can be anywhere that the internet is and my friends it is possible to live day to day paying expenses as usual but now with crypto including Steem. This is a spectacular breakthrough because some governments worldwide have been against people having the freedom to use cryptocurrency.
The WireX Visa is a prepaid debit card that we can attach our Bitcoin Wallett to. The card has the shapeshift app built in. The app permits for the major cryptocurrencies like Bitcoin, Ethereum, and Steem to be transferred onto the debit card. The app uploads the many different cryptocurrencies all into Bitcoin thus the moniker "shapeshift".
Once the card is loaded it allows for shopping as usual and can be used anywhere the WireX Visa is accepted. The WireX was easily being used in Central and South America as well as Europe but was having a hard time getting cleared in the US because of government regulations. There are, however, now a selection of crypto debit cards to choose from. For a list of different options, and their different characteristics https://www.cryptowisser.com/debit-cards/.
Cryptocurrency can be one of the greatest creations ever introduced to the world. It affords us some freedom. Freedom to have and hold our own money without anyone else's hand in our funds. We can pay who we want, how much we want, whenever we want. We can transfer funds from here to there with no questions asked all in an instant. The more cryptocurrency is opened up to the world, the closer we all become.