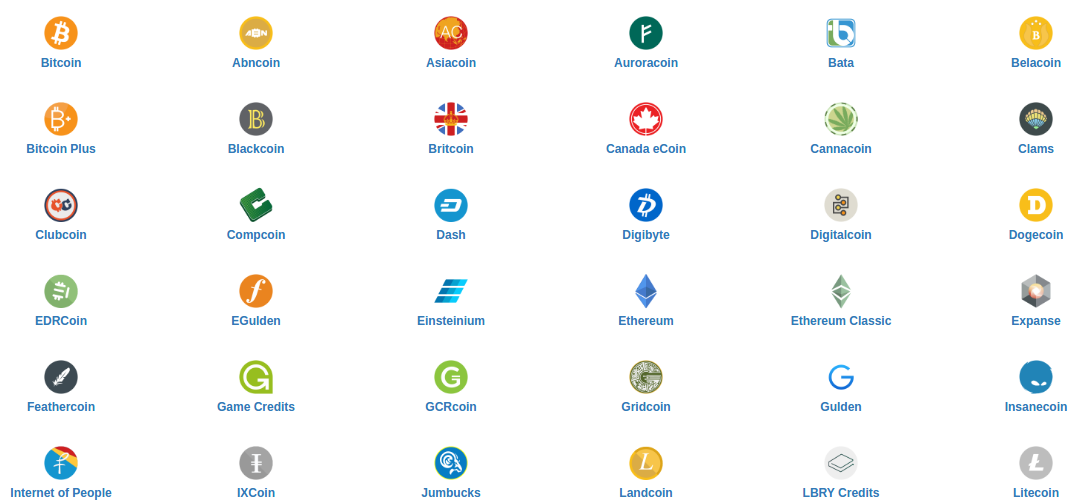 DISCLAIMER: I'm not paid by Coinomi, all my support is from your up-votes on Steemit and small crypto donations from my readers (thank you!). I try to stay independent thanks your support!
WHY I SWITCHED FROM JAXX TO COINOMI
I use to have the Jaxx Android wallet but there are a few minor things that bothered me and I started to look for a new wallet to have on my Android phone. Now these are minor things, so I don't want you to think I'm bashing the Jaxx wallet, which is OK.
One of those things was that there was no running tally of my holding like in Coinomi or Exodus. You had to go one coin at a time and figure out what you had. On Coinomi it gives you the value of your entire portfolio of coins.
The second thing was the navigation that tiny arrow on top of your screen was hard to reach to move forward. I just didn't like the navigation. On Coinomi you just scroll down through all the coins and just click on the one you want.
Third I like that is has tons and and tons of coins. I have never counted them but it feels like 40 or 50 coins. And I think they just added a new coin with the last update.
HOW IS THE BACKUP WORKING ON THE WALLET?
When you download the wallet from the Google play store then during the installation process you get a 16 word seed, it's critical you save this because this is what you need to recreate the wallet from scratch.
I also deleted the wallet and reinstalled it from scratch then tested the restore and it worked fine.
One other thing I recommend is save your Coinomy Android Wallet APK file so you can restore it from that file if some some far fetched reason you can't get it from the play-store you can then install the wallet manually then restore from the 16 word seed phrase.
WHAT ARE SOME THINGS I DON'T LIKE ABOUT THE COINOMI WALLET?
The main problem I have is when I try to send Bitcoin and scan the QR code the Coinomi wallet crashes and I have to restart again. Sometimes it works. But more then often it crashes so what I do is just cut/paste the BTC address so I can send it. I'm hoping this will be fixed in one of the future upates. Right now I just manually copy/paste the BTC address to send.
Because of the fees I have been trying to use other coins to send when possible especially when I send to exchanges plus usually they are way faster then waiting for BTC.
That is the other thing I have waited for BTC to show up in Coinomy for over a full day, but that probably has nothing to do with the coin but with Bitcoin.
WHAT ALTCOINS DOES COINOMI SUPPORT:
The wallet supports tons of coins and I'll list them below with my address of that coin and feel free if you like my reports to tip in a coin or two, it's greatly appreciated and it will keep me publishing future reports.
<BTC/Bitcoin> 1AHpw4rhazFGB2vVMbNqVFF8gP57DCELYm
<ETH/Ethereum> 0x7d91511c9cbc54be15cc4f1de560e10d88083c7e
<ETC/Ethereum Clasic> 0xdda47f349170ce893113728d5d003be40a7e2896
<LTC/Litecoin> LaC1Apubb1UrD6mQnqixLQWYv48fcYvzxy
<DOGE/Dogecoin> DJpiRe43ogkVRc66NrA8XVC8HgCfzxh6RL
<DASH/Dash> XqCRRcWv8mVY9ty3icd1hPNRbTqWstyMCw
<UNO/Unobantium> ueE8BBzKjqqHWmUJ1sgaoAe1JxJkj9sTbf
<XVG/Verge> DBfuDntRmTSWDjBa3N5628Hb5G6sGoFNFQ
<VTC/VertCoin> Vhv8wngnuDpkGytSAGCPn9XZifSqj78VeK
<ABN/AbnCoin> BD3tiuLZH9Pg32ChCRhADGK3d673nryV6p
<AC/AsiaCoin> ASr1DpG1kMPNsegbLWUzQacbTgr6ckQYGT
<AUR/Auroracoin> AbrQddThbnb8Bt1kCoeNEQe7EnqYe7rpR9
<BTA/Bata> BLVPsHvrYwXTvnixvLyhgueaM1w9PeGrst
<XBC/Bitcionplus> B7koYLiguMgurLNj8Gj5LT1cECV7U5xqA2
<BLK/Blackcoin> BEgqzN4iapziYyCQR5k9ZRaP5kojrH6PsM
<CDN/CanadaEcoin> CTXkA3BtSDyhmbfWsJ9G3GYUVPu5APv7VU
<STRAT/Stratis> Sa3xTvueRsTqJQqVziCpDtBgyfug8cGDUT
<ZEC/Zcash> t1JVa4EQgg3UuuhezrR4qC26gzv8RL41nEx
<DGB/Digibyte> DMVbrTk7H6bKMLg32UHA4McamRmVUqRrds
<CLAM/Clams> xSi52XipmQ7ueKpoxQEWXuzsS3sBxwcWbZ
<EMC2/Einsteinium> EYk1XNrn4e9QL2kz9KGNS3pGB4LMxn62Sc
<GAME/GameCredits> GgePKmfSKJCuvPJjDFbbtruPWTbys99UwU
<NMC/Namecoin> MyXLGraGkH4eEXdj29dnZ5kzsYgtgYXwiY
<SYS/Syscoin> Sfy4WjTh95WwCXJjvy6qw2vMxNokhvafAW
<POT/Potcoin> PA7aTvRCw93jbe8jHjkwbs2R4Rq6FoMnax
<CCN/Cannacoin> CZ7w97jvfUYnQx4xhucbyc8FfD9Fttwqt2
<CLUB/Clubcoin> CHVFCNBE7QZSAKXC9NZ7HJiv7zPMPjGLxg
<PIVX/Pivx> DHNhX6tQkhAGCEdB2trtQvisSMEo9hGC9D
<POSW/POSWcoin> PLokV1Vnxv4TduA47RiCfo1kCYsNj76mTb
<LCB/LBRY Credits> bLV3rgCiRY2xCcUSrJRMyKB7pHB6CeptBp
Please don't forget to upvote this post if you liked it and to comment about this report or what you want me to talk about in future reports.