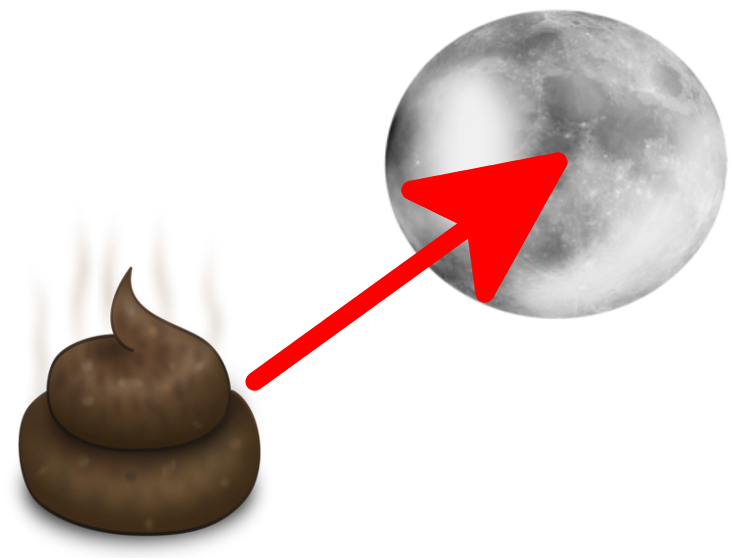 Shit Coin TO THE MOON!
Next stop the moon!
We are going to the moon.
Then after a number of these posts the thing often goes not 10%, but 100% or 200% ++++ in a few days.
Ok then what?
99% of the time the last person to jump on the "TO THE MOON" hype, gets to hold the "bag of shit". Yes, someone is a victim of the "to the moon" shit coin posts.
Am I the only who who is bothered by these posts all over hte internet?
Anyway, what do you think about the "TO THE MOON" posts about all the crappy alt-coins out there.
And just for disclosure I don't have a problem with people marketing their coin. But tell me what the features and benefits are so I can research it and if I like I'll invest in it but don't post "CRAP TO THE MOON" with no explanation.
Anyway that is my rant. I hope I'm not the only one who is bothered by this trend.
CR