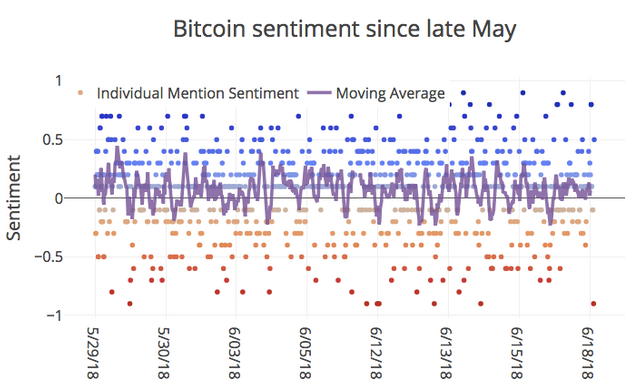 You may want to take today's optimism with a grain of salt.
Bitcoin has made some positive gains over the last few days, which is certainly welcome after a pretty serious downturn. But my analysis of the sentiment of 135 crypto traders and influencers gives me a lot of pause.
Despite the nice action, especially Monday, sentiment really hasn't shown any major bump like we've seen in the past during April's run. So this week's picks, once again, come with some serious caution. Most seem to feel this latest bump in $BTC's price is a blip on the way to retesting our 2018 low of $6,000.
This week's best coins
No changes this week, but I've got one coming. I'm going to start noting when a coin in the top picks has had a particularly good prior 7-day stretch. This week, it's $DBIX, $GIN, $BNB and $LINDA, each of which had monster weeks and remains among the top coins. Worth pointing out a coin like this could be due for a dip.
9.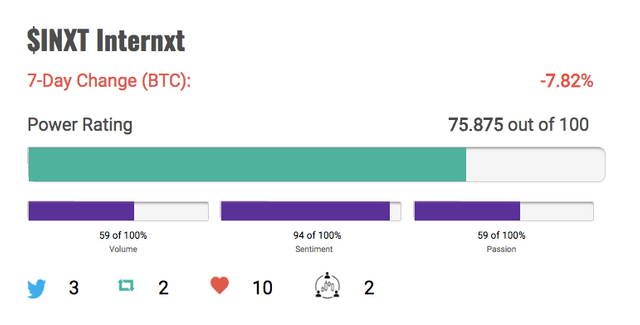 8.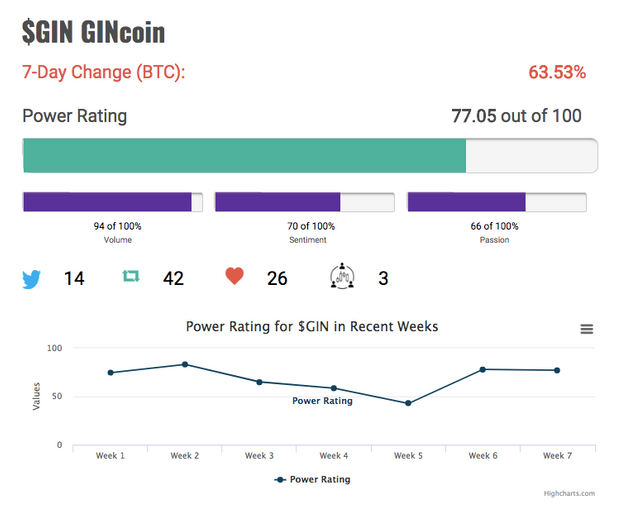 7.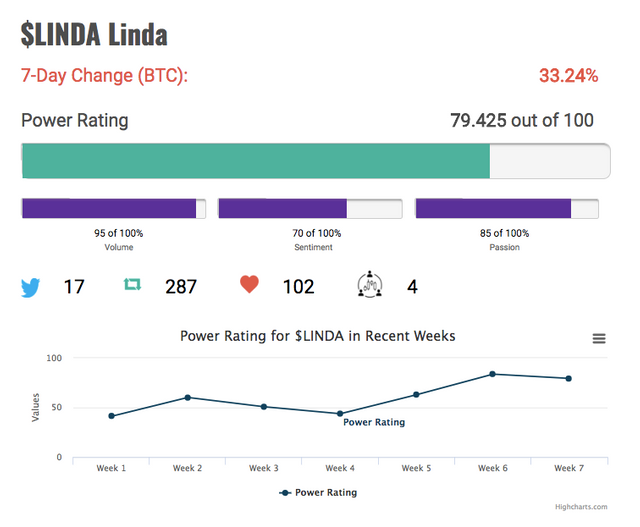 6.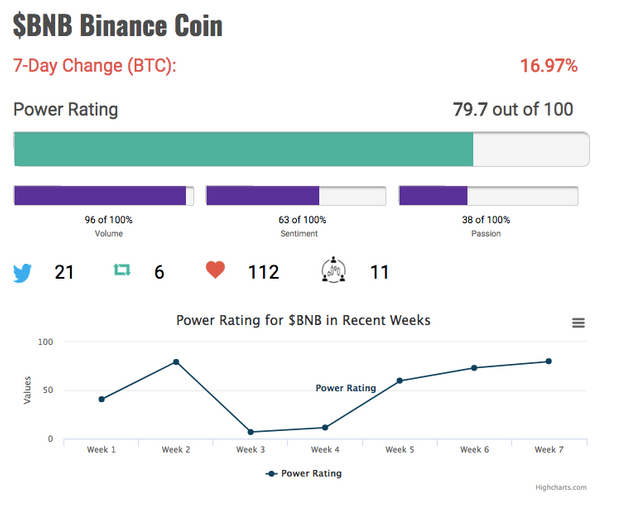 5.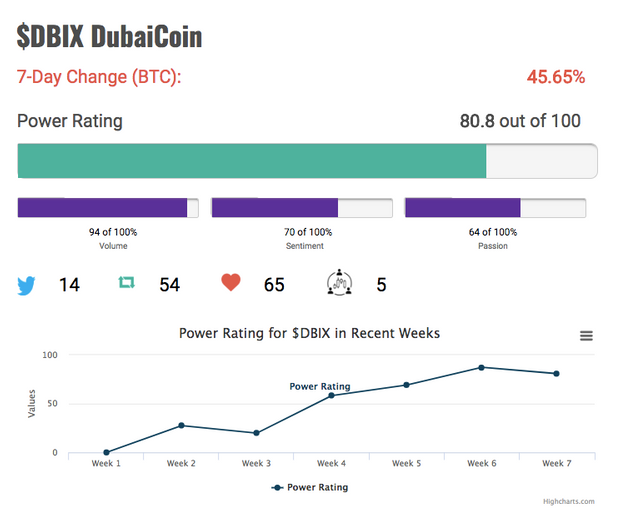 4.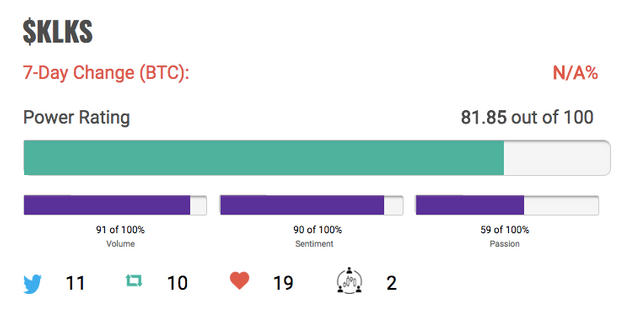 3.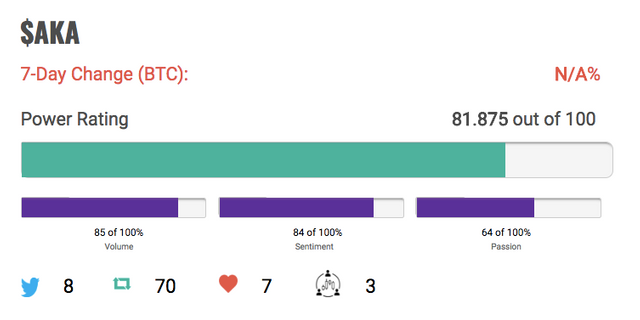 2.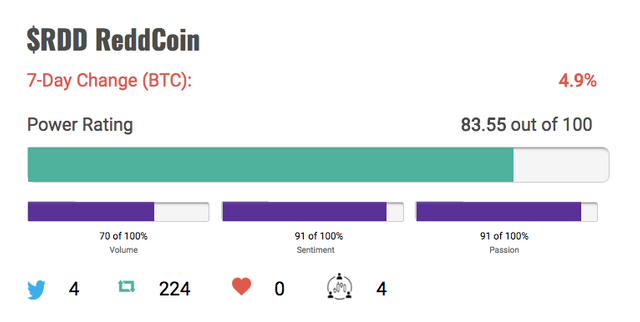 1.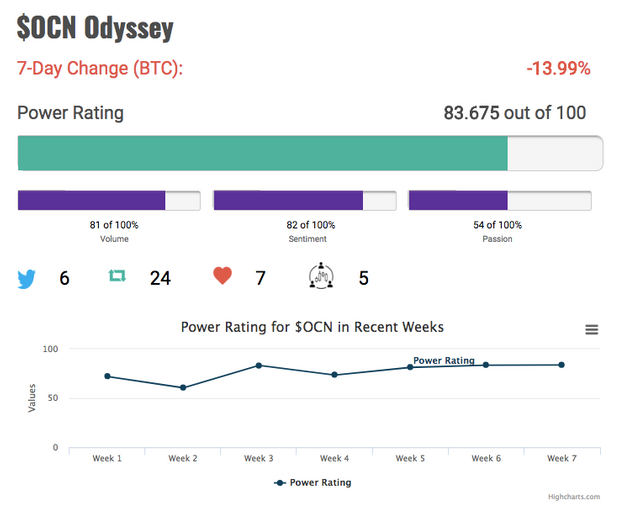 The bottom dwellers
These coins are among the worst coins by sentiment for the last week. I'm choosing a couple of these each week to show possible opportunities for folks to catch a bottom.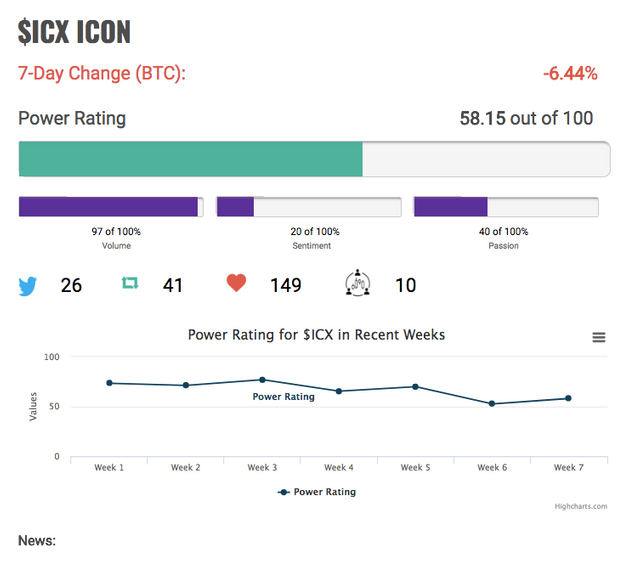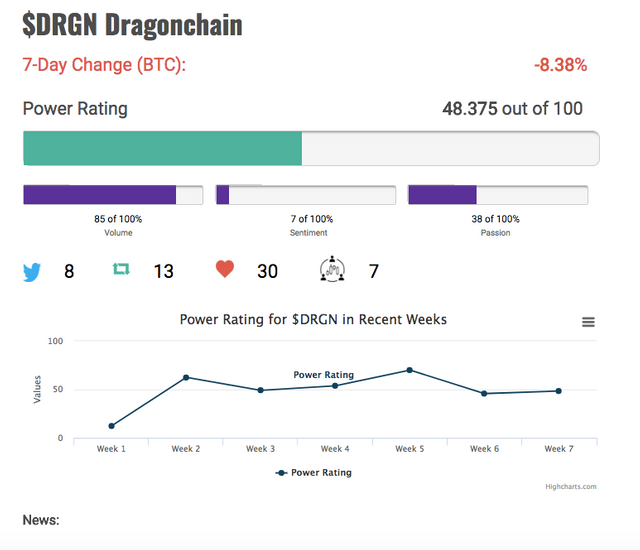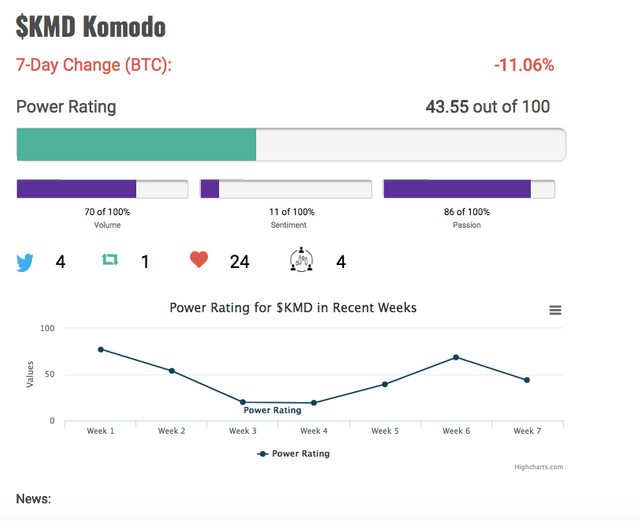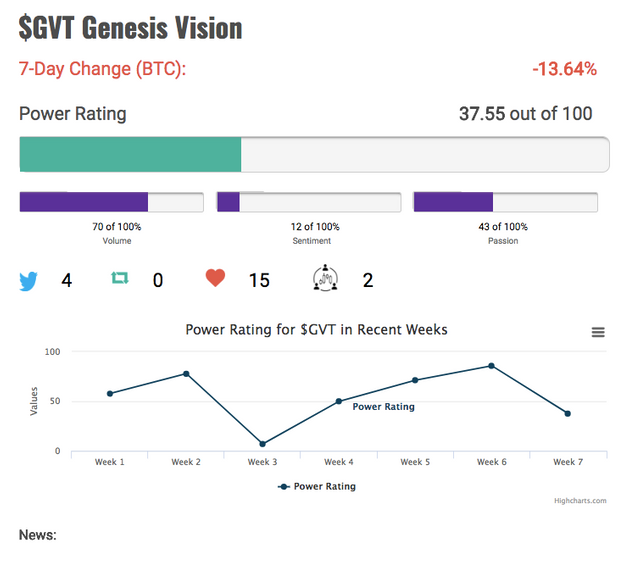 The data
Data's on hold this week because I can't get my table program to work. I'll try to post it tomorrow with my market performance data.
Who am I?
I'm an investigative data journalist during the day, and I've been looking for a way to cut through the noise and get a true sense of what some of the biggest crypto influencers are pushing toward and pulling away from.
Using a pseudonym here because I can't post about this shit on my verified accounts. I've become mildly obsessed with crypto and its constant stream of data and needed an outlet. So here I am.
What is this?
Each week, I scrape the Twitter accounts of some of the crypto world's favorite influencers, traders and TA folk. I run a sentiment analysis to see which coins they are mentioning positively, neutrally and which they are mentioning in a negative light.
I also take in data on unique influencers, retweets, favorites, volume and strength of feeling in sentiment.
I calculate power by through a weighted formula that takes into consideration volume, number of unique influencers and sentiment. The higher the score, the better, the lower the worse.
This isn't financial advice, just my own way of trying to make sense of what's out there. And as with most things, the more data I collect, hopefully, the more interesting it'll be. This is a work in progress. Please leave suggestions on how to make it better. I imagine if I keep up with it, I'll be able to expand a bunch of the analysis, but I wanted to start somewhere.