Cryptocurrency's price update 23-Sep-2018
Hey guys whats up? How are you all. I am fine by the grace of Allah. I was busy in Pubg game. Thats why I didn't post here many days. But now I think I should post here.
If you are also pubg moblie gamer then just add me. I have two id find me use that two username below:
Okey now let's talk about cryptocurrency price. Last 3-4 days cryptos price are raising. I know everyone is happy now
Cause cryptos price are reaching high again. Let me show the price list-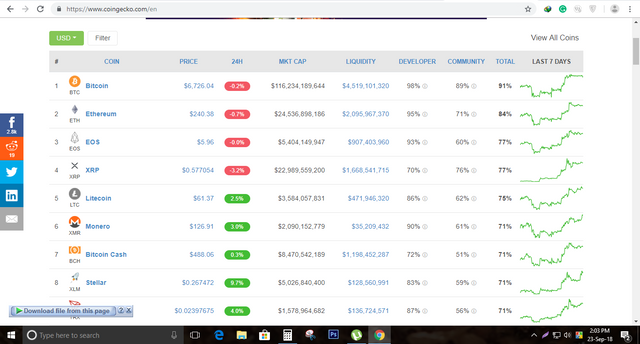 Source
See this list guys. Amazing. Green sign everywhere. Specially see the price chart.


Source
This is steem price. It also green.

Its sbd price. Just see the price. Though its red. But don't worry. It will raise again.