NanoHealthCare Token (NHCT) – A Decentralized Ecosystem For Total Health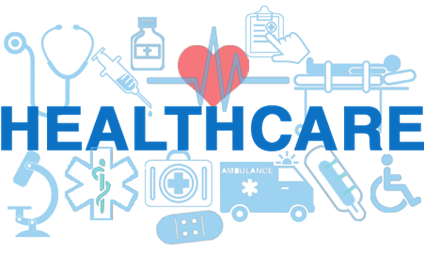 Overview:
NanoHealthCare token (NHCT) is focusing to provide solutions for current healthcare data challenges. The project aims to develop a global decentralized health and wellness ecosystem. This ecosystem is NHCT which will be built using NanoHealth application which is already in the market since 2014. This application has provided solutions for non-communicable diseases like Diabetes, Hypertension and Obesity and the solutions have benefited around many individuals. By integrating blockchain the application can be scaled and also the entire health care industry will be benefited.
Challenges in Healthcare:
Today the healthcare systems provide cure based on systems and they do not give preventive care. Cure providers do not get incentives for providing preventive care or a consistent care to the patients. According to the statistics the number of people dying due to non-communicable diseases and their lifestyles is increasing year by year.
There are also technical challenges which persists in the healthcare industry. The medical data of patients are fragmented and stored on electronic health records (EHR), prescriptions, paper notes, smart devices and specialized databases etc. This creates problem for accumulating the medical record of a patient and providing him a right preventive cure. The patients also do not get privacy and security for their medical data as they are prone to be hacked as they stored in hospital systems or insurance companies.
Solution:
NanoHealth has addressed the above problems and have been providing solutions to the patients from few years. The application consists recommended diet, exercise and fitness regimes, and alerts for regular check-ups. NanoHealth is integrating blockchain to provide security and privacy to the patients. The decentralized platform will benefit the vast healthcare industry.
The application also uses AI to provide patients the next actions based on diet, exercise, medicine and check-ups.
NHCT will consist of incentivisation system which will reward tokens to the users for following their schedule and focussing on their health. Medical providers will also get rewards for engaging audience into the platform.
NHCT Three-Tier Model:
The NHCT ecosystem consist of three tokens which are NHCT, Warma and Wawa. The user can earn Wawa tokens by recording their calorie burns. For earning Warma tokens the user's activity should be confirmed by third party on the platform. NHCT is the premium tokens which enables users to pay for medical services.
Team:
Manish Ranjan - CEO
Manish is the CEO of NanoHealth and aspires to make Clinical advancements available, afordable and accessible to people from all walks of life, especially in the developing countries. He aims to use his consulting expertise in designing healthcare systems that reduce the socio-economic burden of chronic diseases. Manish believes in a user engagement model with the right blend of human touch and technology to revolutionize healthcare.
Nagarjuna Vangala - CTO
Naga, is an experienced technology evangelist and blockchain advisor for healthcare, fintech among others. For over two decades, he has been at the core of technology management for product and project implementations. His earlier stints included global organizations like Microsoft, IBM, GE, Xerox and Wipro. He has a Diploma in Management from IIMC and MS(CS) UNB, Canada.
Praveen Dwarkanath – Ecosystem Growth
Praveen is a serial entrepreneur, with vast amount of experience in the Indian Startup space. He is known for turning a $2000 investment into a company valued at $4 Million in 36 Months. He holds an MBA from one of India's top university, IIM Lucknow. Previously he worked in Unilever and Reckitt Benckiser.
Token Matrix:
Token – NHCT
Total Supply – 1 Billion NHCT
Price – $0.032 USD
Soft Cap – $1M USD
Hard Cap – $9M USD
Verdict:
Pros:
• The team members behind the project has experience in fields like healthcare system, big data, cloud and mobile technologies, etc.
• There are 7 advisors for this project who have different backgrounds such as online marketing, web analytics, healthcare system, ICO, blockchain, IT, etc.
• The whitepaper consists of detailed information about the project.
• The project has partnered with Idea Clinics, Empower labs and Hyderabad Cricket club.
Cons:
• The project has low social media hype as it has around 300 followers on Twitter and around 500 members on Telegram.
• The team members of this project do not have blockchain experience.
• The NanoHealth application which is operational since 2014 has only 100+ downloads.
Website: https://www.nhct.io/
Whitepaper: https://drive.google.com/file/d/1GAqoyOxEKgz8CbXUNw7g0HTh95VpvLh7/view
Telegram: https://t.me/NanoHealth
Twitter: https://twitter.com/NHCToken
ANN Thread: https://bitcointalk.org/index.php?topic=4862993.msg43823602#msg43823602
Bitcointalk Username: rshetty3344
Bitcointalk Profile Link: https://bitcointalk.org/index.php?action=profile;u=1907004
ETH address: 0x137F3CC2750C9b9bF639Cd4Bf8CB63c56823aC3c