All crypto is current down
Looking at cryptocurrency you can see that all crypto down this week, but i bealive that next week all rise again.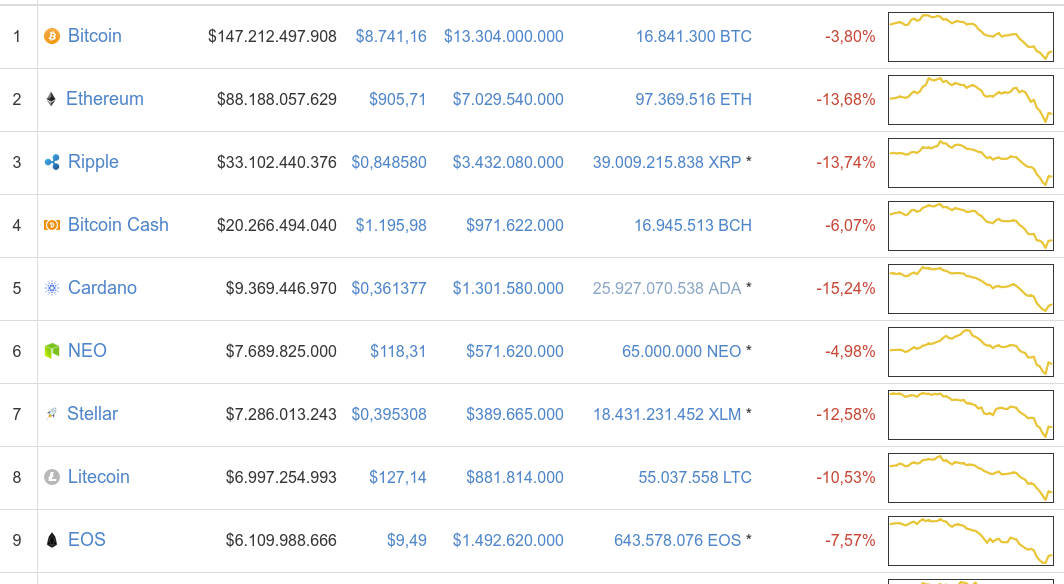 The price has already fallen in the past by similar things, bad news, many people who buy or even know the blockchain technology...
As like 2013 where the price has dropped and rising again, everything can end up repeating itself.
And you can expect that the next time the price goes up to about 30 thousand dollars.
I say as a bitcoin enthusiast.