News: Chinese Bitcoin Bulls Believe Now's the Time to Buy BTC, Seeing It Reach at Least $74,000
Hi Steemians,
Zhu Fa, the co-founder of cryptocurrency mining pool Poolin, has recently claimed he sees bitcoin hit highs of 5 million Chinese yuan ($740,000) in the future, and that he believes the flagship cryptocurrency will at least be at $74,000. Other Chinese BTC bulls have claimed now's the right time to buy the cryptocurrency.
According to local news outlet 8BTC, Fa noted that within the cryptocurrency industry some believe the cryptocurrency's next high will be 10-20 times above that of the last bull run, which saw it get close to the $20,000 mark. He was quoted as saying:
Bitcoin price will be in the range of 500,000 yuan – 5,000,000 yuan ($74K-$740K) in the next round of bull run.
His prediction was made on local instant messaging platform WeChat, as he was commenting a prediction made by Chinese bitcoin billionaire Zhao Dong, who believes now is a right time to buy BTC as it's cheap.
Dong, who owns a substantial stake in popular cryptocurrency exchange Bitfinex, commented on bitcoin's price while participating in a discussion dubbed "The Public Chain Alliance Crossing The Bulls And Bears Elite Team." Per Zhao, barely anyone cares about BTC today, compared to the amount of people paying attention to the market in December of 2017, when it hit its all-time high.
Per his words, the cryptocurrency ecosystem will only draw in that kind of attention again when bitcoin's price reaches "many tens of thousand[s] of dollars." In his opinion, now's the best time to buy crypto over its low prices, although the so-called crypto winter will reportedly last a few more months.
The bitcoin billionaire believes some companies will disappear over these next few months, and that some will emerge. He added he believes the 'crypto spring' will come in 2020, and that the 'crypto summer' will come by 2021.
Notably, Chinese cryptocurrency enthusiasts aren't the only ones bullish on the flagship cryptocurrency's future. Mike Novogratz, the founder and CEO of crypto fund Galaxy Digital, has recently explained why he believes the beginning of this year will be big for bitcoin.
Cameron and Tyler Winklevoss, the owners of the Gemini cryptocurrency exchange, have back in February of last year claimed they believe BTC has the potential to grow 30 to 40 times, as it can disrupt gold's $7 trillion market.
I hope next bull run will come soon :-)
Ref: https://www.cryptoglobe.com/latest/2019/02/chinese-bitcoin-bulls-believe-nows-the-time-to-buy-btc-as-it-can-reach-at-least-74000/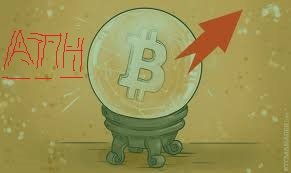 Cheers