Crypto News: MAJOR US RETAILER DITCHES VISA – NOW CONSIDERING BITCOIN'S LIGHTNING NETWORK
Hi Steemians,
US retail giant, Kroger, is no longer accepting Visa credit cards at its chain of Smith's food and drug stores. So Anthony Pompliano tweeted an offer to hook them up with Bitcoin's Lightning Network nationwide.
FEES-A NOT ACCEPTED HERE
It all started on Friday when Kroger announced the move to no longer accept Visa credit cards, citing excessive fees. The Smith's chain comprises 134 food and drug stores across 7 states, employing 20,000 staff.
Visa has been misusing its position and charging retailers excessive fees for a long time.
Visa is actually due to increase fees for the banks processing card payments on behalf of merchants in April.
The Morgan Creek Digital team will fly to meet them and get them hooked up with the Lightning Network nationwide.
Obviously, the Ripple army dove right onto this, questioning Lightning Network's readiness, and suggesting XRP as a better alternative. More interestingly, someone suggested selling Smith's gift-cards on BitRefill, which would certainly make a zero effort stop-gap solution.
THE TIP OF THE ICEBERG
But this is a very big deal. Smith's is the second Kroger brand to stop accepting Visa credit cards, after Foods Co. supermarkets in California. Successful implementation of a Lightning Network payment solution at the retailer could lead to a wider roll-out across Kroger brands.
Kroger is the largest supermarket chain by revenue and the third largest employer in the United States, along with the third largest retailer in the world. As of December 2018, it operated 2,765 supermarkets and multi-department stores, either directly or through subsidiaries.
Ripple army excepted, I'm sure there is a high level of confidence in Pompliano and Morgan Creek Digital to make this work.
And Visa… you only have yourself to blame!
Ref: https://bitcoinist.com/kroger-smiths-visa-bitcoin-lightning-network/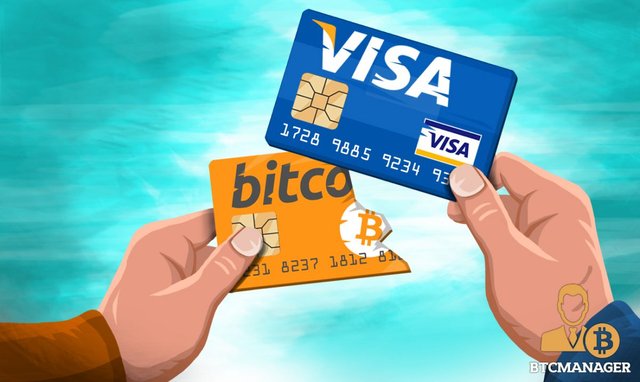 Cheers