Crypto News: Bitcoin [BTC] yet to reach its long-term bottom, says Tetras Capital's Alex Sunnarborg
Hi Steemians,
The price valuation of Bitcoin has seen massive volatility and instability over the past couple of years. After reaching an all-time high of $19,700 in mid-December 2017, the coin's value dropped to $6,000 in February 2018. This has led to experts still trying to pinpoint the long-term future of the coin.
Alex Sunnarborg, a well-known Bitcoin hedge fund manager in the cryptosphere, recently stated in an interview that Bitcoin is yet to reach its long-term bottom. The Tetras Capital representative, a New York-based cryptocurrency hedge fund, was speaking to Forbes's Jeff Kauflin and said,
"I don't think so, and I think calling that is very difficult […] One way to think about the bottom is that it happens when all the bad news gets washed out. At that point, the only thing to do is go up, and you can't really talk about any negative catalysts anymore, because they've all happened."
The hedge fund manager weighed in on the failure of various cryptocurrency projects and explained why most ICOs associated with the same met with such a fate. According to Sunnarborg, the idea to embody the 'Bitcoin ethos' of creating a unique block and mining process has the potential to contribute to an actual value-based market. On the other hand, the idea to establish the need for tokens for illegal securities offerings has a negative effect on the cryptospace, he said.
During the interview, Sunnarborg mentioned that the rumor regarding the potential Bitcoin ETF approval could have a major effect on the token's price. He identified the CBOE/VanEck Bitcoin ETF proposal as a project that could accelerate the bottoming process if the proposal is rejected. Sunnarborg also identified other factors, such as the launches of Bakkt and Fidelity, that can cause a shift in the actual Bitcoin bottom.
Sunnarborg opined that the industry has to undergo a major 'cleansing' to make the cryptocurrency universe more approachable and that making it less volatile will attract institutional investors.
Speaking further on industry reconditioning, he finished,
"I would love to see the SEC come down on people really hard. One of the biggest problems in this space is there are so many bad actors, and so many were related to ICOs. The SEC just has such a massive task ahead of them."
Ref: https://ambcrypto.com/bitcoin-btc-yet-to-reach-its-long-term-bottom-says-tetras-capitals-alex-sunnarborg/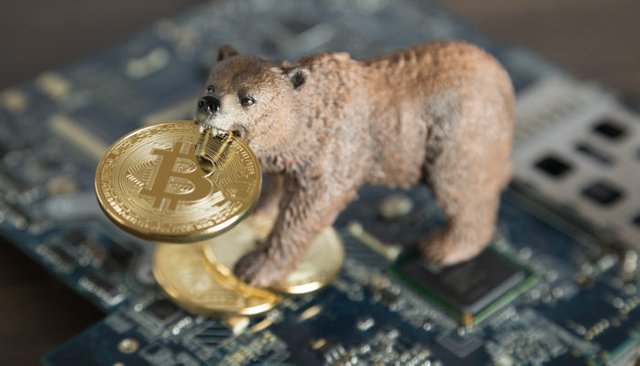 Cheers