Tammy's Corner: A story to be told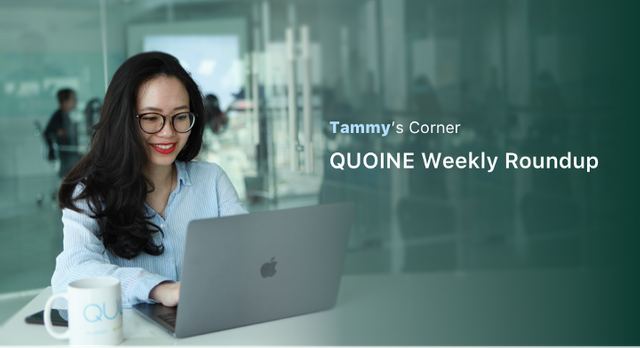 Dearest QUOINERS,
Storytelling has always been one of my greatest passions.
A story has the power to shape and shift, make and break, hurt and heal. If done right, storytelling transforms everything and anything it touches. The art defines everything.
Much like breathing unconsciously, we tell stories all the time, to others, to ourselves, about others, about ourselves, in order to live. Stories are just all around.
Lately, QUOINE is a story I'd like to tell.
Much more than our boilerplate, QUOINE isn't just "a leading global fintech company that provides trading, exchange, and next generation financial services powered by blockchain technology". QUOINE is the story of how 277 passionate individuals of different backgrounds, nationalities, age groups and skill sets come together to build our Liquid vision. QUOINE is the afternoon meal everyone shares around our kitchen table after hours of hard work. QUOINE is the early morning and the late night. QUOINE is the passion, the moments, the little things. QUOINE is our people.
QUOINE is a story I'd like to tell.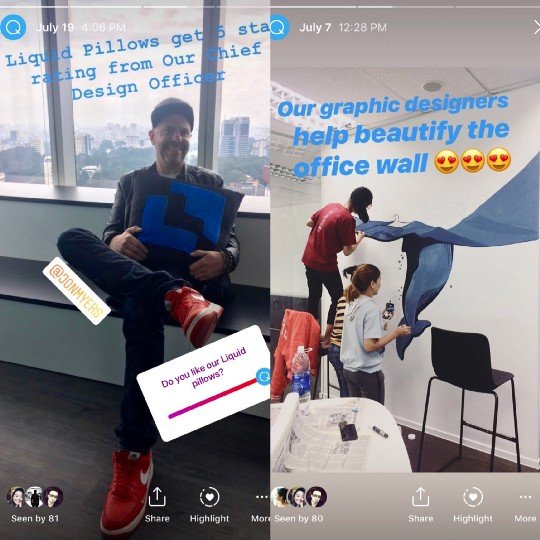 The little things that matter.
As important as product development updates, listing and partnership announcements are, over the past weeks, we have been working to share the stories of our people via our Official Instagram platform. Follow us on Instagram and you will be in on the back story of our day-to-day life and get the behind-the-scenes insights into the people of QUOINE.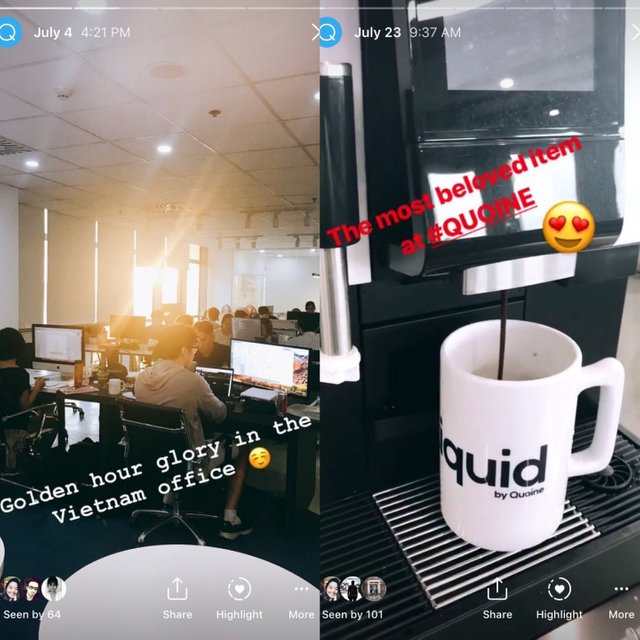 Besides Facebook, Twitter and Telegram, our Instagram platform serves as a place to shine the spotlight on our own people and the little things that make up our days here at QUOINE.
Be a part of us, we want to share our story with you.
Community Token Voting
What are your favorite tokens? Would you like to trade them on QRYPTOS(and Liquid)? Share with us now!👂
For the next two weeks, we are running a community voting campaign to learn which tokens our community want to see listed on QRYPTOS. Please help to vote now to list your favorite token on our platform!
Real World Blockchain Event
This week, QUOINE had the privilege of hosting Real World Blockchain Event in our Vietnam Office.
Along with our friends Kambria, WeTrust and BlockRepublic, we had an opportunity to facilitate a high level discussion about real life blockchain use cases with other blockchain enthusiasts in the community. During this event we got to listen to WeTrust CEO George Li sharing his vision for global financial inclusion, Kambria CEO Thuc Vu about the power of AI to our future, and QUOINE CSO Ray Hennessey about blockchain utilization in our platforms.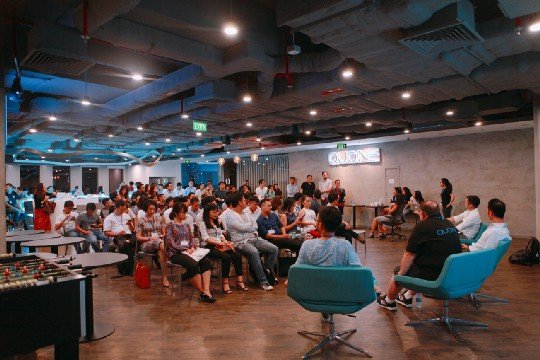 We are extremely grateful for over 100 participants who have come to our event. More and more events will be hosted in our beautiful office. Stay tuned!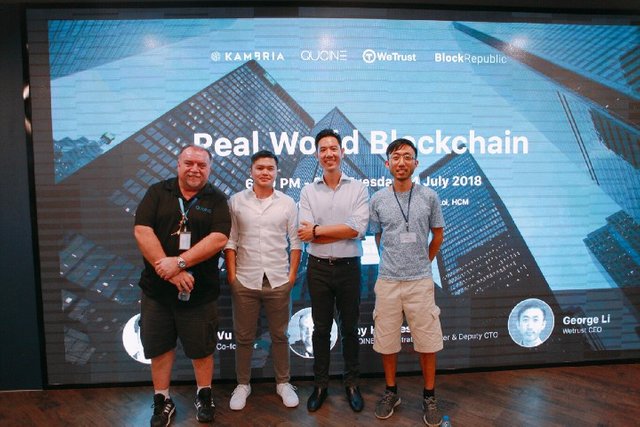 Security notice from our CISO Mike Mullins
I am sharing our CISO Mike Mullins' letter to our community in light of recent failed attempts by scammers trying to breach QUOINE's security measures.💪Please take action as recommended.
"Dear QUOINE customers,
Over the weekend, QUOINE was the target of several simultaneous hacking events. This notice is to let you know that due to the security measures QUOINE employs, your funds are secure.
Sometimes security might seem like an impediment to what we want to do on the Internet, but it is a necessary part of all financial transactions. Your account security is a priority at QUOINE and we utilize multiple tools and processes to keep your funds secure.
Due to this incident, we will be implementing mandatory 2-Factor Authentication (2FA) on all accounts. For those accounts with this already enabled, you'll experience no change when interacting with our exchange. If you do not have 2FA enabled, the system will prompt you to enroll. This is for your protection. Please complete this step as early as possible.
Because of this attempt to breach our security, we advise all users to log on to our platforms, change your password, and setup 2FA.
As always, our goal is to continue to keep your funds secure and earn your trust through our honesty with you the customer.
Best regards,
Mike Mullins
QUOINE CISO"
---
To wrap up my weekly roundup blog, I would like to share a little giveaway we are running for those of you who are interested in getting your hands on some QUOINE merchandise. 🙌🏻 Follow our instagram, like and tag your friends under this post for a chance to score yourself a package of QUOINE T-shirt 👕, QUOINE cap🧢 and Liquid Mug 🍺. Happy weekend everyone!