Tammy's Corner: A moment in time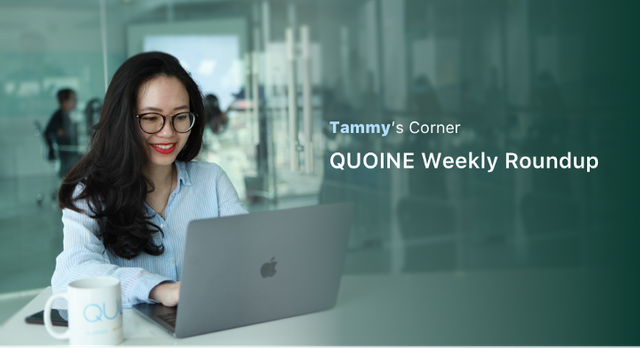 Dearest QUOINERS,
I hope you had a wonderful week!
Let me just start off Tammy's Corner this week with a note of appreciation.
July 15th was our CTO and Co-Founder Mario Gomez Lozada's birthday. For those who don't know Mario, here is a little tale I would like to share. 😉
Mario was born in El Salvador in the early 70s to a family of little means. Despite much hardship growing up in his small town, Mario was a smart young man. When he was 18, Mario received a full scholarship to go to America to pursue Computer Science at the University of Kansas. He started his career in the mid 1990s in the Internet industry and spent many years working in the States, Japan and Singapore for Fortune 500 companies like Merrill Lynch and Credit Suisse before he met our CEO Mike Kayamori and moved to Vietnam to build QUOINE.
When Mario first started, the team in Vietnam only had a few developers and the Vietnam office was Mario's apartment. For two years, our CTO worked without a salary. Mario often recalls the story of the time one of the developers helped buy him his $2 lunch because Mario couldn't afford it.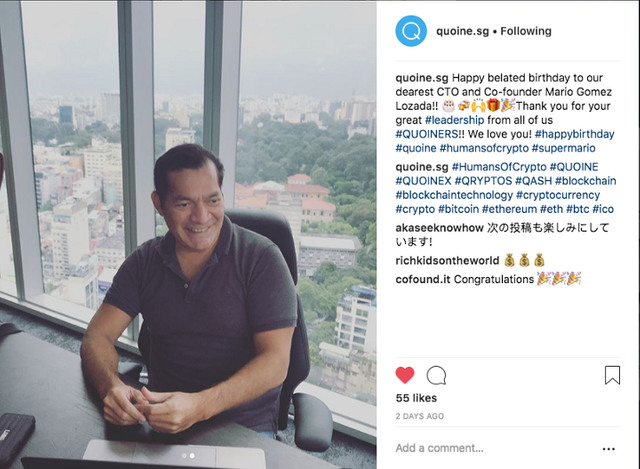 Well…
We are no longer working in a tiny office in Mario's apartment anymore. QUOINE's office is on the 22nd floor of the amazing Saigon Center, situated only steps away from the iconic Ben Thanh market and Bitexco tower. Our team has grown from a group of less than 10 people to a team of over 150 people in Vietnam Office alone.
Happy birthday Mario! 🎂🙌🏻🍻
Thank you so much from all of us QUOINERS!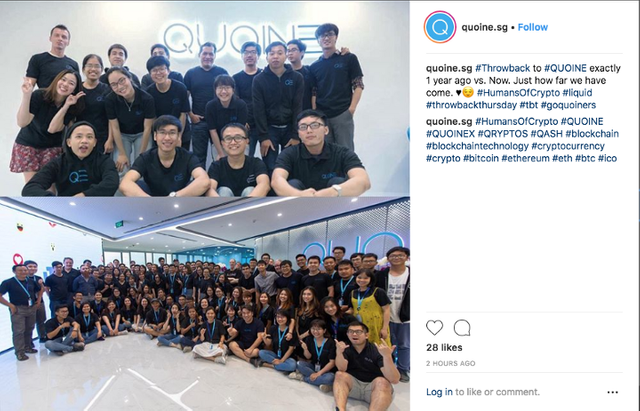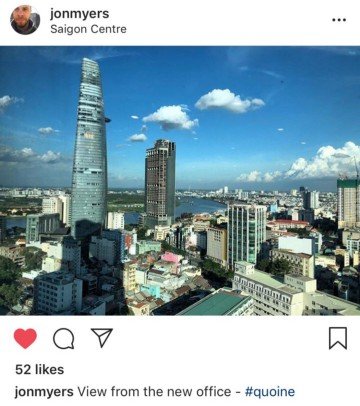 Back to the main highlights of this week. 😉
QUOINE's first meet up 🇰🇷
Last week, QUOINE visited Seoul to attend Beyond Blocks. While we were in town, we hosted our first QUOINE meetup in the Land of Morning Calm. Our very own Business Development Managers Haeim Choi and Marissa McKnight were glad to represent QUOINE and share with our QUOINERs our vision for Liquid.
Seoul is just the start. We are planning to organize meetups around the world to meet with those of you who have been supporting us. Are you ready? We are coming to you! 😁✈️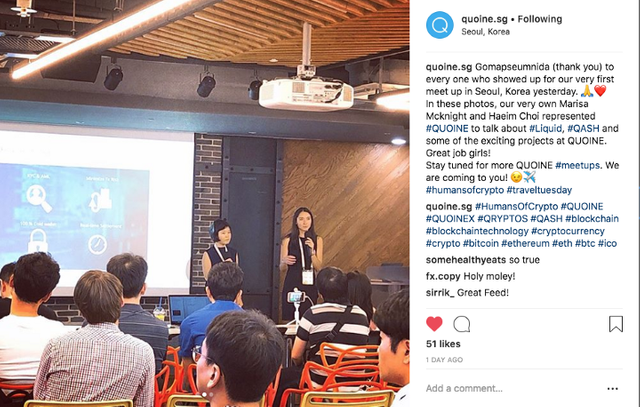 Liquid Ambassador Program 👔
Speaking of spreading our Liquid vision, are you an energetic, outgoing and passionate Liquid fan with a strong and engaged following?
We want you! 🧐
The Liquid launch is drawing near and we are recruiting superstar ambassadors to be our Liquid advocates in your local communities. Once selected, you will join us on an all expense-paid retreat, during which we will equip you with the tools and insights to be a Liquid advocate in your local communities and a spokesperson for the brand.
Our Liquid Ambassadors will enjoy QASH rewards, receive free event tickets, early insights on Liquid development, Liquid merchandise, exposure on Liquid's social channels, annual all-inclusive retreats, and more. Recruit your own Liquid army and you will also be rewarded for your efforts!
What are you waiting for? Be a part of our team!

ICOs and listings
Bryllite ICO
Bryllite is a blockchain-enabled platform is attempting to transform the landscape of the global gaming market by allowing gamers to securely store and move game assets or trade items without the need for a third party.
The Bryllite Coin (BRC) is an all-in-one currency that facilitates gaming activities, asset transaction and item exchange. Gamers can earn BRC simply by participating in activities available on the platform.
Gamer or not, you don't miss want to miss out on a chance to be a part of the gaming history with the Bryllite ICO. Join now!
2 . Vuulr listing
Vuulr (VUU) token is now listed on QRYPTOS and ready for trading against QASH, BTC and ETH. Vuulr was the first project to hold their crowdsale on our ICO Mission Control platform.
Vuulr is transforming the way the US$240-billion broadcast content industry buys and sells films and TV shows. Using the blockchain, Vuulr creates huge efficiencies for the industry, removes the middlemen and enables audiences to enjoy better content.
3. Kryll listing
KRL is now LIVE on QRYPTOS against QASH, BTC and ETH. Kryll will provide the tools for traders to automate their trading strategies in a snap.
---
As a final note to my weekly roundup blog, I would like to share a video we made that tells the story of QUOINE in numbers. ❤️ These numbers are going to change as we grow, but the stories of our people and the journey we have taken to get us to where we are today will remain unchanged. Thank you for being a part of our story.