Mike's weekend message to QUOINE community (August 4, 2018)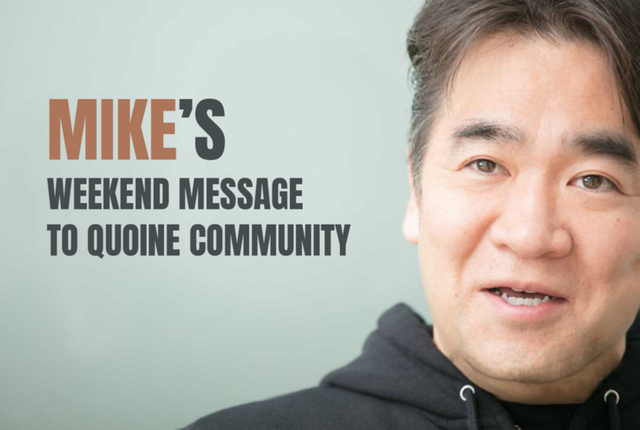 Dear QUOINERS
Good morning.
It is already the first week of August. The days are long but the years are short. Amazing how time flies.
And every day, I am reminded by QUOINERS that our Liquid Platform is late.
In our Roadmap, our plan was to launch the Liquid Platform by the end of Q2 (June 30th 2018). And it is already August 4th.
As one of the largest QASH (Liquid) token buyers myself, I share the same pain.
Yesterday, Mario (co-founder and CTO of QUOINE) conducted his AMA.
It has been a while since his last AMA (and we had some connectivity issues) but you can read the AMA recap on Reddit.
Mario's topic covers everything from the Liquid Platform, World book, Regulation, Token Value, and things that are happening at QUOINE from the technology angle.
I strongly recommend everyone to read his AMA to get a holistic view, and for all of us to be on the same page.
Finally, I'm posting a link from our weekly roundup by Tammy Ha!!
Please have a wonderful weekend.
Mike K