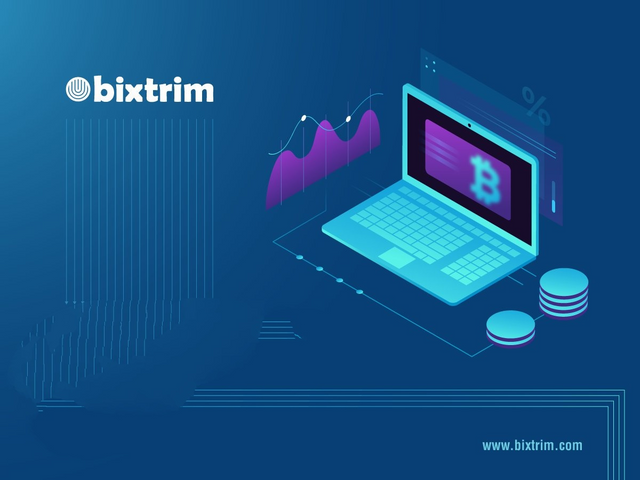 The global economy is moving towards a digital eco-system with the image of new blockchain technology. Cryptocurrencies and blockchain technologies are a key factor for many applications. From investment to money transfer, everything is going paperless. The newest and most promising addition to the digital payment sector is cryptocurrency. Cryptocurrencies will be giving cheaper and faster peer-to-peer payment service than those offered by traditional money services businesses, without the need to provide personal details. While cryptocurrencies continue to gain day by day with some acceptance as a payment option, price volatility and the opportunity for speculative investments encourage consumers not to use cryptocurrency to purchase goods and services but rather to trade it. Cryptocurrency has main 3 societies. They are Traders, investors, and Miners. We need a platform for meeting these main three parts together. Crypto exchange platform is one example. Various type of exchanges now available in the crypto world. In the beginning, all the exchanges are not well developed. When time goes on our new technology also improved. As a result of that Bixtrim is giving a solution for most of the common problems.
Bixtrim Exchange Platform
Bixtrim is building an advanced global exchange platform, which the entire crypto market will be able to use to great advantage. It has various features and services can fill the gaps of existing alternative models in relation to payments, savings, trading, exchange and lending functionality. Bixtrim makes cryptocurrencies accessible and usable on a daily basis for everyone. The Bixtrim team has identified some common problems facing existing cryptocurrency platforms by analyzing the market specifics, tendencies, and products. They are introducing new features to their platform as a solution to common problems.
Innovative feature in Bixtrim platform
Crypto pawnshop
Futures contracts
New cryptocurrency supporting escrow and multifactor authentication
Debit Cards directly linked to cryptocurrency wallets
Advantages of Bixtrim Platform
Instant fiat money cash out from platform
In today we cann't convert cryptocurrencies to fiat money instantly. It takes several days to complete this process. So everyone tries to find a solution to this problem. Bixtrim will introduce this advance option to its users. The Bixtrim team is in close partnership with one of the leading finance organizations in Georgia, which is currently held under the same holding name as Bixtrim in Georgia. Bixtrim users will be able to cash out cryptocurrencies at platform cash desks within a few minutes With the full support of this financial institution. It will make use of the entire network of existing and future service centers, giving easy access to fiat and crypto to all interested parties within small time.
Coin owners can pawn their coins for some period and get benefits from it
The Bixtrim platform will develop a crypto pawnshop where coin holders can pawn their coins for some period and retrieve their coins after meeting their financial commitments. This option gives customers an opportunity to keep their coins and profit in the long term while receiving much needed short-term cash. This is a very interesting feature in Bixtrim platform.
Bixtrim allow users to trade on a predetermined date
Existing exchange platform doesn't have the ability to trade on predetermined transactions on a determined future date. So Bixtrim developed an exclusive feature - futures contracts on the Bixtrim platform supporting a predefined date for transactions that allow every user of the platform will be able to use this feature and trade with ease. All the coins traded on the Bixtrim platform will have the opportunity to enjoy this futures support. It built an agreement between buyers/sellers which will not be legally binding, So the Bixtrim platform will serve as a guarantor and freeze some amounts of money for both parties to facilitate smooth transactions.
Bixtrim is giving fast transaction speed for users
Bixtrim is giving a solution to slow transaction speed problem existing in today crypto world. It will issue a global cryptocurrency with the ability to process at least 100.000 transactions a second. With this technology, Bixtrim users have the privilege to use this advanced technology.
Single-factor authentication
Bixtrim's new coin will have the feature of multifactorial authentication which will be developed according to the standard/best practices used in the banking sector, that have been tested over time. This innovative approach will bring the risk of theft close to zero. Because even in the worst-case situation of an exchange platform being hacked, nobody will be able to perform any unauthorized transfers of Bixtrim coins.
Limited connection with crypto market and retail market
Bixtrim will issue a revolutionary payment card, which will be directly linked to the Bixtrim coin and other cryptocurrencies. This card will be usable in online shops, ATMs, PoS terminals which has a high daily withdrawal limit. Payment card owners will be able to conduct online shopping and make retail purchases anytime and anywhere. Another benefit of owning this card is that coins will be directly converted to cash at current prices in real time, real value without the need for any further exchange processes.
Token Details
Token Symbol: BXM
Total Token Supply: 72 000 000 BXM
Cost of 1 BXM Token: 0.40 - 1.00 USD
Soft cap: 6,000,000 USD
HardCap: 51,000,000 USD
Conclusion
Bixtrim looks very favorable and will have some truly nice features. It offers new opportunities for investment in future financial profits by issuing its BXM tokens. The fast transaction speed, pawnshop, and other features are found to be particularly attractive options in Bixtrim platform. So this platform tries to introduce a unique and very advanced platform to the crypto world. Bixtrim will conduct ICO to purchasing BXM tokens to Investors. ICO is now going on later stages. 75% of total ICO tokens are sold out. This means people are thrusting the project. Don't miss out this wonderful chance to be a part of this very interesting project.
Follow these links and keep in touch with this project :
Author Details :
Name: Pubudu Eranga
Bitcointalk profile: https://bitcointalk.org/index.php?action=profile;u=1685433