When Bitcoin was trading at around 1000 USD and GPU mining these were no longer feasible because of ASIC hardware, I turning to mining SCRYPT based coins with 4 graphics card stripped to an IKEA desk - not the prettiest setup, but it got the job done!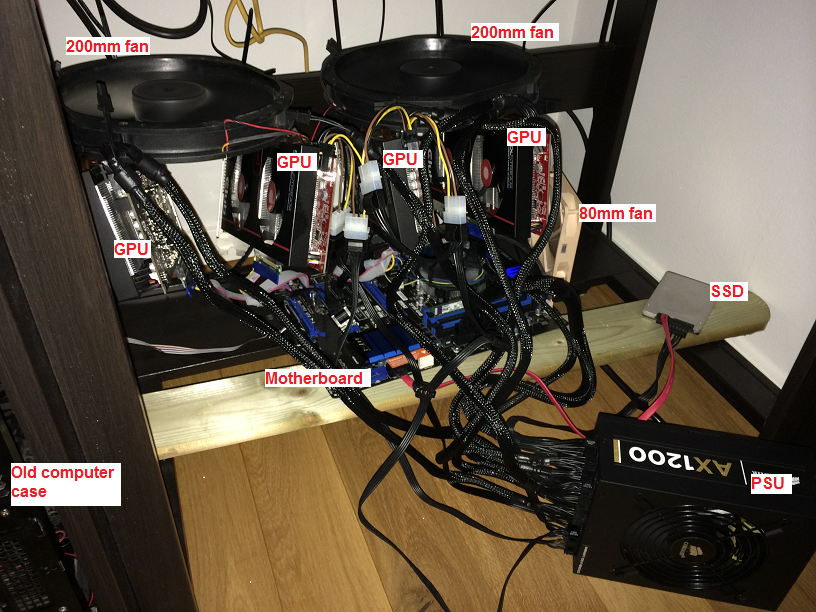 My (brief) adventures with cryptocurrency mining are described in my blog post here:
https://odd-one-out.serek.eu/projects/cryptocurrency-mining-bitcoin-litecoin-and-more/
What was your first mining rig? And do you still mine?