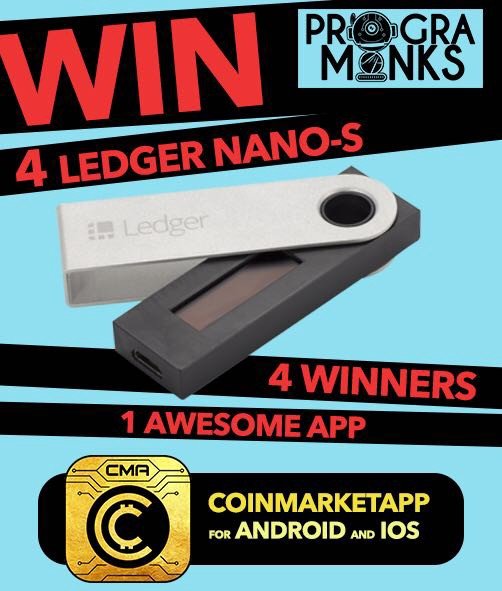 Ledger Nano S Giveway by CoinMarketApp
For our first giveaway, we gave $100 in cryptocurrency (BTC, ETH or LTC). This time we decided to go down the security and protection route so we chose to give out 4 x Ledger Nano S hardware wallets.
The first time I saw one of these I thought it was a USB stick as they have the same shape and size! This small device is a hardware wallet that uses cryptography to store and secure specifically supported cryptocurrencies.
The wallet connects to your computer using a USB cable and can be used to send or receive cryptocurrencies once you have set it up for the specific crypto of your selection. See below an awesome short video made by Boxmining on how to setup your Ledger Nano S hardware wallet.
Setup of Ledger Nano S
Why are we doing the Giveaway
something useful for our users.
raising awareness for the importance of securing your cryptos.
How to enter the Giveaway
Simply follow the instructions from this link: https://gleam.io/XHHs4/giveaway-for-4-ledger-nanos-coinmarketapp-by-programonks
and don't forget!!! The competition will end at 23:59 29th June 2018 ⏳
How to buy one
If you cannot wait for the giveaway results and you would like to directly purchase a Ledger Nano S you can use the link below:
https://www.ledgerwallet.com/r/b3c9
We want to thank you for the constant support you have given to the app so far. By rating and reviewing us, you give us the chance to improve the app and tailor it around your needs, so please give us as much feedback as possible! 👇😊


Android Ratings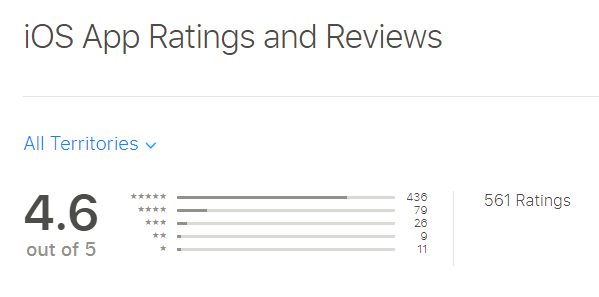 iOS Rating
Follow on Social Media for future giveaways