ETHEREUM CLASSIC (ETC) HARD FORK + HOW TO GET FREE CALLISTO (CLO) TOKEN
ETHEREUM CLASSIC (ETC) HARD FORK + HOW TO GET FREE CALLISTO (CLO) TOKEN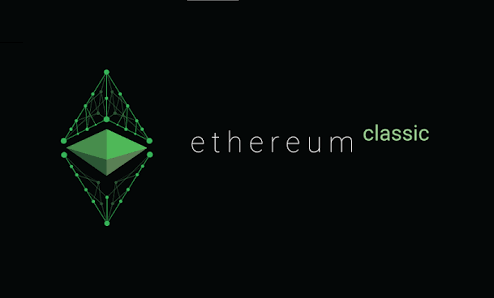 source: here:
The Ethereum Classic hard fork is planned to take place on the 5th March, 2018 where a new token Callisto (CLO) will be launched. At the time of the launch, all accounts storing ETC at the time of block 5500000 will receive CLO in the ratio of 1:1. That is, if you have 1 ETC in your wallet, you will receive 1 CLO.

What does Hard-Fork mean?
As it relates to blockchain technology, a hard fork (or sometimes hardfork) is a radical change to the protocol that makes previously invalid blocks/transactions valid (or vice-versa), and as such requires all nodes or users to upgrade to the latest version of the protocol software.
A hard fork can be implemented to correct important security risks found in older versions of the software, to add new functionality, or to reverse transactions
In simple terms; a hard fork is when a cryptocurrency splits in two, keeping its base cryptocurrency and creating a new cryptocurrency. For example, Bitcoin Cash was as a result of Bitcoin hard fork. Bitcoin was split in two keeping its base coin (Bitcoin) and creating another coin (Bitcoin Cash)

What is Callisto?
Callisto is a decentralized open source crypto platform based on go-Ethereum
source code with its own cryptocurrency CLO.
The main goal of Callisto is to research and develop a reference
implementation of self-sustaining, self-governed, self-funded blockchain ecosystem
and development environment. Callisto aims to establish a secure and
contribution-friendly environment for further protocol development and
improvements. It will rely on built-in system of smart-contracts to achieve this goal.

What Callisto aims to solve?
One of the main problems of Ethereum smart contracts is the lack of tools to
make them secure. Smart-contract hacking results in millions of dollars loss for the
whole ecosystem. Callisto is intended to solve this problem for CLO and ETC
ecosystems with "Official Smart-contract Auditing Department of CLO & ETC". This
represents a completely free opportunity of professional smart-contract auditing for
end user.
Callisto primary goal is to boost the growth and the adoption of Ethereum Classic as
a community and as a platform.
Such as important goals for us we have:
Research, define and develop reference implementation of cold staking
protocol, built-in governance system and self-funding mechanism.
Improve the security level of the whole Ethereum Classic and Callisto
ecosystem with official auditing team and secure contracts registry.
Research experimental possibilities of scaling and cross-chain interaction

So how can you get Callisto (CLO) token?
Like I said earlier, CLO token will be given to every ETC account address that has ETC in it. For you to own CLO, you must have control of the private key of the wallet where your ETC in contained.
These wallets are guaranteed to receive CLO if it contains ETC:
ClassicEtherWallet: see how to setup ClassicEtherWallet here

ClassicMask: setup ClassicMask here

MyEtherWallet: see how to setup MyEtherWallet here
It is still not known if MyEtherWallet will support Callisto but If they will not add Callisto support then you can just use MyEtherWallet accounts on ClassicEtherWallet - they are compatible.

Will I receive CLO if I have my ETC on an exchange wallet?
The answer to this is "probably". It all depends on the exchange. Each exchange has an account where it stores ETC, this means they are in control of the private key to the wallet not you. When hard fork occurs these exchanges will definitely receive CLO tokens, so it depends on them if they choose to give CLO tokens to all accounts holding ETC or not. You can contact your exchange to know the answer to this question or look out for announcements related to this.


So how do you buy ETC to get CLO token?
Amongst other ways to buy ETC, I'll just talk about buying in an exchange.
If you don't have any already, open an account with any exchange of your choice. I'll suggest binance. click here to open.
If you have BTC balance, you can exchange BTC for ETC, If not send BTC to your BTC exchange wallet before you can perform the exchange.
If your exchange supports the hard fork, it is advisable to leave your ETC intact, otherwise send ETC to any of the above mentioned wallet you have.
Reference:
Callisto Whitepaper
Read more: Hard Fork https://www.investopedia.com/terms/h/hard-fork.asp#ixzz57dfCOksO
Reddit: https://www.reddit.com/r/EthereumClassic/comments/7qs9ui/callisto_network_announcement/
Thanks I hope you find this helpful. Remember to follow me and resteem.