Electra engineering call on 29AUG18
My Summary of the Electra team engineering call. 29AUG18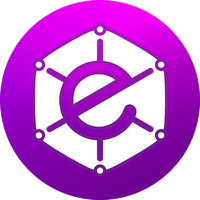 At the beginning of the call it was all talk about laying the foundation of Electra. What this means is that the electra team which is led by the first 3 members, Robert, Raymond and Bob are taking paperwork to get notarized to become official, and then to the chamber of commerce in Den Bosch, Netherlands to become a legitimate company! This in itself is a huge steppingstone for the community!
Onto the next part of the call which everyone is excited about... the....
ELECTRA FORK!
Lets take a second to understand why the team is doing this Electra fork. One word, Inflation. When electra came around staking the coin in your wallet you would get a 50% annual return which is huge. Recently there has been a few changes to the annual returns of $ECA down to 10% annually, but the inflation of $ECA was still high. Hence the fork in an opportunity to reduce $ECA's inflation and become a more "attractive" coin to investors and much better for the holders!
Hey procaptainjoe, when is the fork happening?
The upcoming fork release date will not be announced until everything is completely 100%! The team is double checking and triple checking everything, but word is this month! Keep in touch and stay active!


New News and Updates!
the most exciting thing i believe that was talked about. ATOMIC SWAP! Atomic swap is going to be amazing, when you can exchange any coin for whatever you want, and the word from the devs is $ECA will be using a "Reputable" 3rd party exchange to work on this atomic swap.
There was also talk about the upcoming mobile wallet. There is talk of a lite wallet coming out, and they ware looking into making it more secure and also looking into making a full mobile wallet, not just a Lite wallet. If the mobile wallet is going to look anything like the new web wallet, im going to be extremely impressed, because the $ECA desktop wallet is the nicest one i have ever seen..
This was also an exciting thing to hear them say, they are working on a LENDING PLATFORM! It was an idea brought by one of the community members. It sounds like a fantastic idea for the project but its at very early stages and in the brainstorming stages! There are discussions of integrating $ECA into a lending platform and they have been ongoing with the discussion for a few months. If there is a positive outcome with this, it may all just happen.
The devs are reaching out to the community saying
"We are at work working extremely hard, and if you have any ideas please bring them up in the Discord and talk about it, come up with a plan and please submit it!"

What the devs have to say about $ECA
The devs feel it is very difficult to manage developers if they aren't full time.
"You need a core team to work together to get the core application up and running and then enhancements can be made to that, making the smaller projects easier."
"On the part of driving the price, we have to have used cases. How do we get mass adoption with crypto, because crypto is going to make a huge impact on the world. We have a fantastic community behind us and we thank every one of you! We have a fantastic community based coin and nothing is being absorbed into the company."

Some good news for the community!
One individual paid for $ECA to be listed on one of the higher volume exchanges, and its going to be announced soon.
"There is always an ongoing war and we do not stop!! keep your eyes and ears on us!"


There is also talk that we "may" get an invitation from a company to set a meeting in September pending the completion of ELECTRAPAY. We can offer the electra pay solution to a 10billion USD company. In the future we don't know what will happen but at the moment we are the only project dealing with this company.
"projects are good for eca but there is development that needs to be done, AND WE ARE EXCITED ABOUT $ECA!"
If you have any questions about anything else i would love to answer them.




Heres the link to the call, feel free to listen for yourself!
Thanks!
By procaptainjoe, Electra Senior Member.