Stellar Lumens (XLM) has been around since 2014 according to CoinMarketCap, trading at around $0.0024. Fast forward to last day of 2017, it's trading above $0.43 and made it to the top 10 in Market Capital for cryptocurrencies.
The adoption of Stellar Lumens gained momentum following the major announcement made by IBM in October'2017 on a Blockchain Solution to speed Global Payments, which is in collaboration with UN funded KlickEx Group and California based non-profit Stellar.org. IBM has operations in over 170 countries and already received support from several major banks. KlickEx has a great track record serving people (please check the company history), they are registered in 8 countries as authorized foreign exchange dealer. Stellar has been working towards eliminating poverty, they have distributed over 8 billion Lumens for free. Together they'll work towards Worldbank's vision of Universal Financial Access by 2020.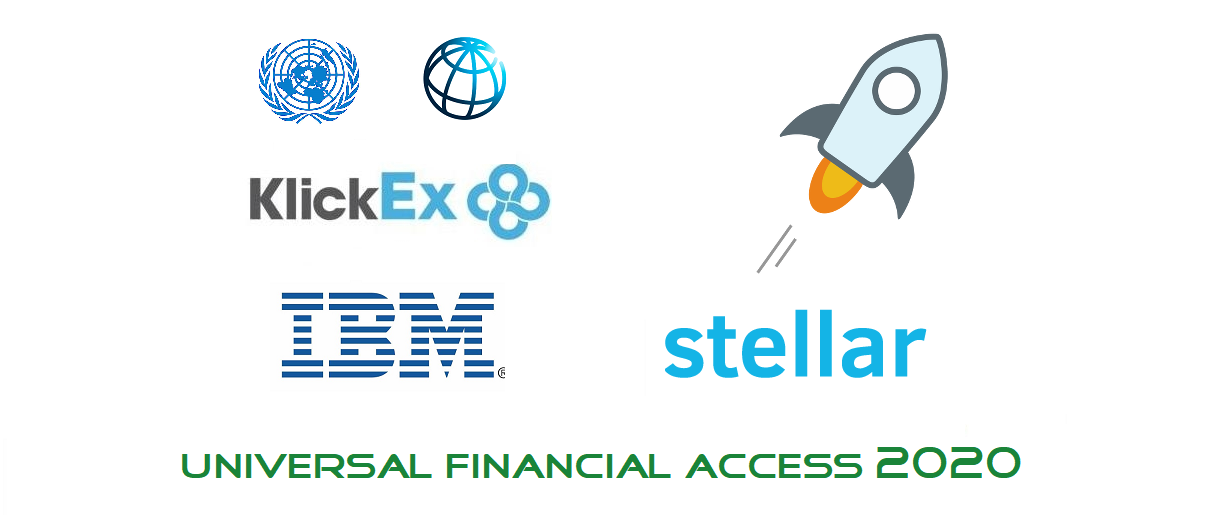 Stellar promises cross-border micro payments with extremely low transactions fees at the speed of sending emails. Stellar Lumens can be purchased at several major exchanges and they have a variety of wallet options including a lightweight client where you can quickly generate key pair for a new account stellar.org/account-viewer
Stellar has an open source distributed exchange stellarterm.com, and there is a new exchange FairX based in California that is working on a cash for crypto solution to support Lumens? The dashboard.stellar.org shows verified live network nodes from FairX & IBM which confirms support for Stellar Network by these partner organizations.
The main competitor for Stellar Lumens $XLM is Ripple $XRP, both are partnering with banks, both of them have around 100 billion total supply of coins. The speed and low transaction fees of Stellar makes it a better platform for ICOs than Ethereum.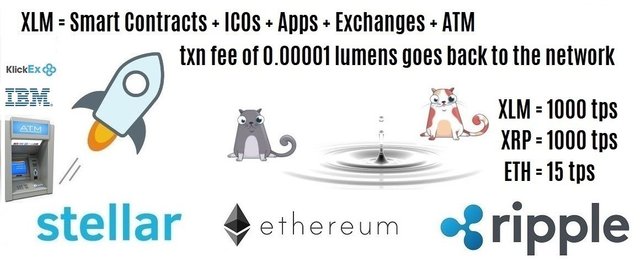 Transaction fee of XLM is 0.00001 lumens and Stellar can handle 1000 tps.
There is a lot being written about Stellar Lumens in various forums, this post is to provide a little different perspective!
References:
IBM Press release
IBM Blog article
KlickEx announcement
Stellar.org announcement
Stellar Build Challenge