GODILOCK:- REDEFINING THE WAY YOUR DIGITAL ASSESTS ARE STORED
When Blockchains were first introduced it was done with the idea to reduce the cost of your Digital transactions as well as making it more secure. All though throughout the year's Blockchain has successfully brought down the cost of the transaction but the same can't be said about the Security factor. Security is one factor that is stopping these digital assets and cryptocurrency from achieving its full potential. The mass adoption that the crypto world has failed to arrange is due to this fact only.
Over time many wallets have come and promised to be the safest and most secure option but all have failed miserably. We can over time see many new projects Coming up daily with the idea to make crypto industry more secure and bring in a wider audience and traders into the market but haven't succeeded much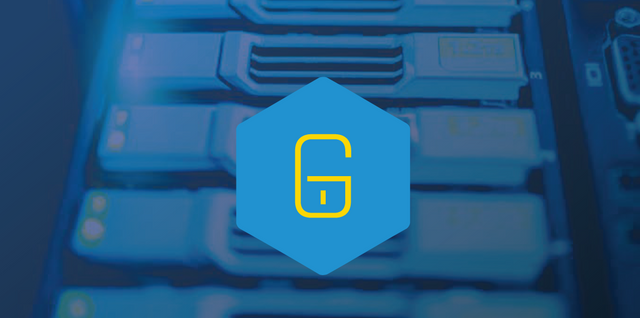 Img src
THE GOLDILOCK
With so much of uncertainties and Scope of improving the market comes GoldiLock into the picture frame. Goldilock is a type of storage that allows you to store your online data in a way more secure on the internet. It makes sure that your data is online when you need it and offline when you don't.It isn't any kind of Hot or Cold storage but just the right kind of store that makes sure that your precious data about your digital assets and cryptocurrency is kept safe and away from online thieves. It makes your data only available online when you need it and all the rest time it is in the offline mode.
What does Goldilock do?
"The Goldilock Security Suite leverages multi-factor authentication, biometrics, regressive technology triggers, and cryptography".Goldilock unlike its peers like Hot storage or cold storage doesnot suffer from their demerits and takes in their positives.It incyptos all your digital data safely. This system helps the users of this platform to not burden themselves for keeping their funds safe as Goldilock itself segregates the crucial information away from the internet to a Segregated safe platform of its own almost like an offline mode.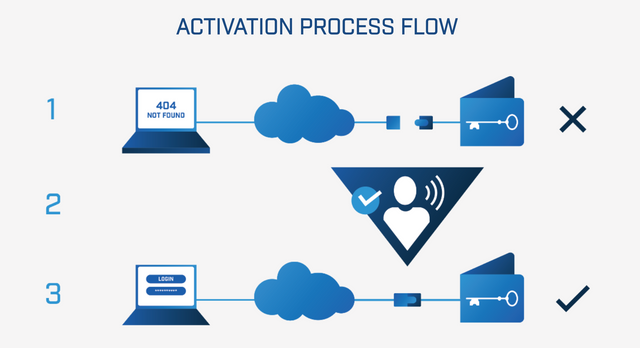 Img src
The technology keeps your data available for a slected IP address and that too only for a selected amount of time specified by the owner only.The technology who's patent is still pending is an already a big hit among investors banks business exchanges and all those who deal with cryptos. This technology has been hailed by all a groundbreaking success for making crypto's secure. For more info
The Roadmap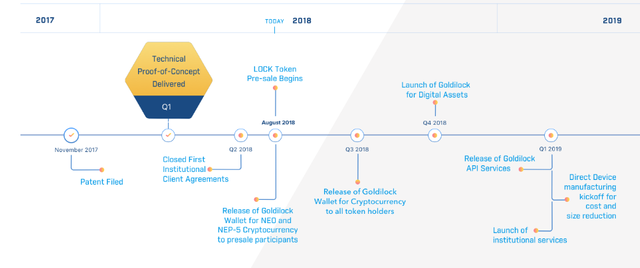 Img src
The company has laid out a very nice roadmap listing in detail how each step will be taken by them till now they are ahead of time and are very easily able to achieve their targets. They have already launched their wallet for cryptocurrency and now are planning to launch their wallet for other Digitial assets also by the end of this i.e in Q4 of 2018.
Why they Choose Neo ?
"NEO is a non-profit, community-based blockchain project that utilizes blockchain technology and digital identity to:
Digitize assets Automate the management of digital assets using smart contracts Realize a "smart economy" with a distributed network
In combining digital assets, digital identity, and smart contracts, NEO plans to build a secure blockchain that is recognized by enterprises and governments, which is core to Goldilock's guiding premises.
NEO is the first platform to offer a feature set focused on enabling a regulatory compliant smart economy. "
The guiding principles of both Neo coin and Goldilock are very much similar and they very well compliment with each other's motives, so t was like a match made in heaven.
Moreover, the Neo Blockchain held its edge over other in the way that is one of the fastest in processing transactions. It's use of "Delegated Byzantine Fault Tolerance" makes it superior to the Technologies like "Proof of Work" and "Proof of stake". Its ability to confirm Digital identities which will help the Corporates verifying the transactions and use it further for detailed analysis.
About the ICO
The presale has already begun in this month as per their Roadmap. The Token LOCK will be distributed in pre sale. The wallet will only be made available to those holding the LOCK token.The Wallet is a subscription based service which can be paid using the tokens. The wallet will be made available to all the participants of the pre sale for Neo and NP5 tokens.Soon other coins will also be integrated into the wallet.
Authors Corner
Every day there are 100s of new product launches and repackaging of the old ones but there are only a few rarest of the rare that pack as much punch as the Goldilock. With the boost coming in the crypto industry and more and more people joining in there is an increasing need for the improvement of the security standards in the crypto world. Neither Hot nor Cold storage has been enough successful to negate the online threat posed by hackers. In this field Goldilock is a new bright start which brings to us a new middle path for us with the "just right storage".With may of the magzines and industry experts giving it the top billing as the one to look forward to. Their team comprising of Experienced Co-Founders Tony Hasek and Jarrod Epps brings lots of promises to the industry. With Banks investors, traders and investors all looking up to them to safeguard their funds.
This post has been written for Original Works
You can check out this content on Twitter also.
goldilock2018
goldilocktwitter