How to Spot Cryptocurrency Scams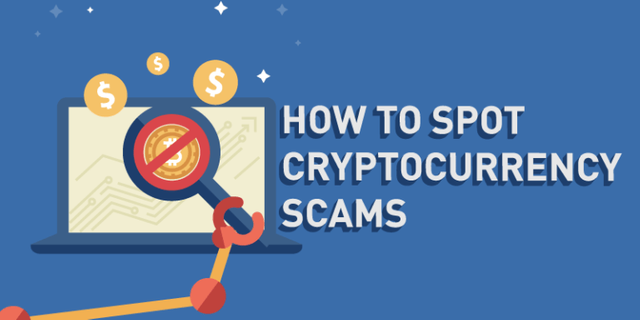 Cryptocurrencies are the easiest way to get rich, at least for con artists and crypto scam syndicates. Here's proof how profitable scamming in the crypto space is:
Hackers have stashed 980,000 bitcoins – roughly $15 to $18 billion – since 2011 by stealing from cryptocurrency exchanges, according to Reuters.
In April 2017, the founders of a blockchain startup orchestrated a Ponzi scheme which enabled them to pocket $350 million.
In January this year, Japanese cryptocurrency exchange outfit Coincheck reported that it had lost $530 million to thieves.
Cryptocurrency communities are an easy target for scammers for a number of reasons. For one, the bitcoin technology on which many cryptocurrencies are based is fairly new.Technologies take time to perfect, with the newer ones more susceptible to loopholes and security threats. Thus, it's easy for unscrupulous individuals to take advantage of the newness of the technology and carry out their malicious intent.And because blockchain and cryptocurrencies are nascent industries, you shouldn't be surprised why there's a lot of hype about them. Crypto enthusiasts, investors, and service providers are talking about them everywhere – on social media, online forums, and other related sites – with the media picking up the news and stories, creating higher levels of interest in the general public. Those with ready cash may be quick to put their money into cryptocurrency investments.All of these are good breeding grounds for bad actors to lure unsuspecting individuals into their trap. It doesn't help that, nowadays, fake news and shady websites can slip through the cracks of censorship or regulation of internet content. Thus, it becomes difficult for certain people to know that they're being scammed until it's a little too late.The complexity of the technology is yet another reason that scam cases are rising. Those who are not familiar with crypto speak could struggle to understand the language, and to make things worse, not everyone would bother to do a check before joining a venture related to bitcoin or other types of crypto money.Read through our infographic to know more about cryptocurrency scams: 

  Please upvote, resteem and follow me. Thank you. :) 
@prafulk