Golem :- Cryptocurrency to solve Computation power tasks
My Idea of cryptocurrency is about reading, Understanding Cryptocurrency in the market and why was this curreny invented?. Most of the Cryptocurrency in market exists to solve a particular problem.
So here is Golem, a global opensourced decentralized supercomputer that can be accessed by any one. Golem can be seen as public cloud service provider.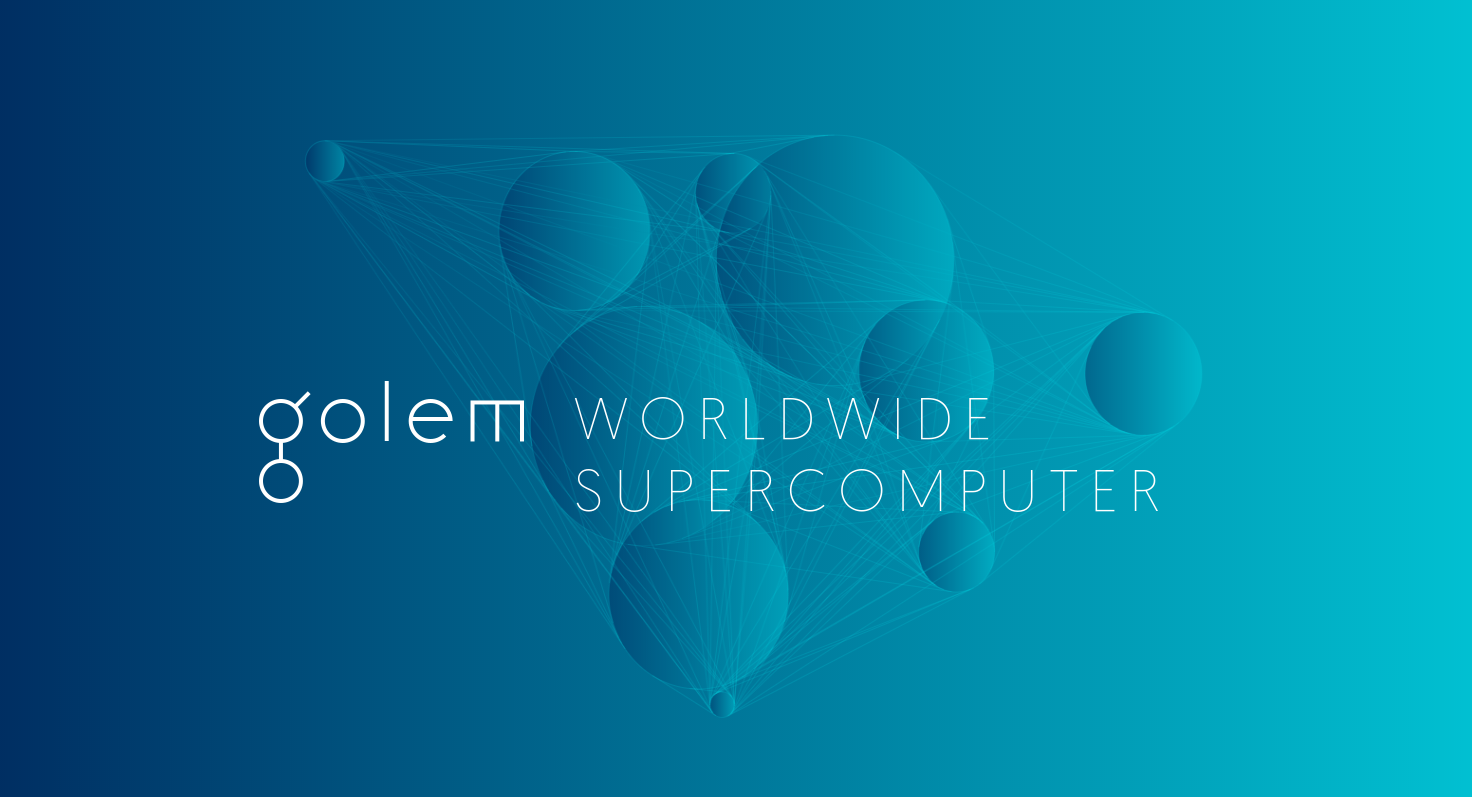 What Problem Does Golem solve?
Golem is trying to solve the problem of computational power and pricing.It can Distribute task like rendering CGI in minutes which would take certain people days to complete.
What Does Golem allow users?
Golem allows user to use a supercomputer created by community for the use of community. Tasks that can be performed on this computer are:-
Computer Graphics Rendering.(Brass Golem project)
Business computation and Stock Prediction.
Machine Learning.
CryptoGraphy :- can run cryptocurrency mining pools.
Science:-DNA analysis to protein folding simulations,etc.
Microservices :- Can run decentralised apps which are able to develop and share.
Golem Community
Golem community can be divided into 3 partially intersecting Groups
Providers:- The supercomputer of Golem is made up of the combined computation power of user's machine that are in the network. These machines can range from personal laptops to entire datacenters. Providers are paid for renting hardware.
Requestors:- This Group asks for access to hardware and software contributed by providers to complete there computation power extensive task.
Software Developers:- Software developers can deploy and distribute applications in the Golem network.

Golem Business
Looking into Golem Business, it has entered a competitive space of public cloud services. Huge competitors are AWS(Amazon Web Services), AZURE, Google. It is predicted that the worldwide public cloud services market will grow 18% in 2017 to $246.8B, up from $209.2B in 2016. Golem Crowdfunding Participation Golem raised $8.6M in 29 minutes. Golem has a Roadmap of 8 years for business success(This can be seen as a issue by many users).But Golem is Huge and interesting project. This Business idea makes sense in solving computation task.