Santiment, Analysis of Market Sentiment Data for Investing in a Smarter Way?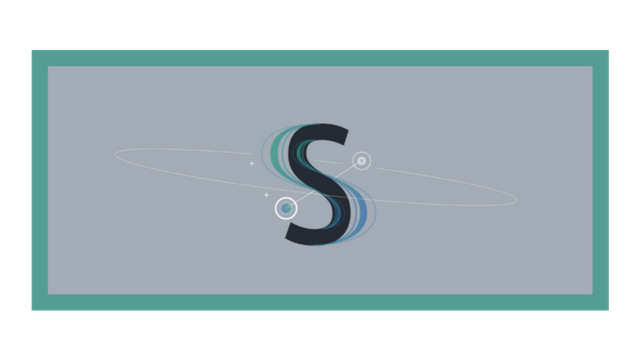 image by santiment blog | edited by me
Basic Analysis
As we know that there are many factors that affect investment. My analysis over the past week has found some accurate data to be the next reference, maybe this will be a science for you and all users / lovers of crypto. In my analysis I discovered the fact that one of the factors that influence trading is market sentiment. Although we know that other supporting factors such as investment strength are included.
In this case we don't necessarily focus on how the investment aspect can support trade. However, market sentiment becomes the basic analysis in this discussion. We cannot deny anymore that sometimes we often consume misinformation about trade and investment. This has resulted in several people experiencing considerable losses. Of course we don't want to be like them.
Imagine, if our current investment landscape is filled with data that is not valid even rarely to be verified. Another thing that often happens is that many investors lack the knowledge to choose reliable and accurate services. Maybe it's because there is not minimal experience or a network of colleagues that are not so broad. Until finally they have to deal with manipulation investment services. Manipulation of the data occurs in several aspects such as illegal promotions, buy / sell orders, fake news that has pushed the price of coins to an uncertain level or in other words without any continuation. It might be very good if you study this review! "How fear destroys your wealth when the market is in turmoil"
This kind of investment can be said as an investment that will destroy funds or even your career though. This project has certainly caused fear, uncertainty, and doubt. As an investor, you are required to be wiser and have a broader insight about the market before making an investment choice. Investors should choose services that can easily provide detailed data so they can easily detect patterns of movement and make investments in smarter ways. Because if not, chances are that you are trapped in the things mentioned above to be very easy.
Now investors don't need to worry about getting easier access so they can invest smarter. My analysis has shown sources that have a fairly good reputation for analyzing your investment data and information. In this case I want to refer to the best data platform for your financial analysis. In this review we will talk about the Santiment platform.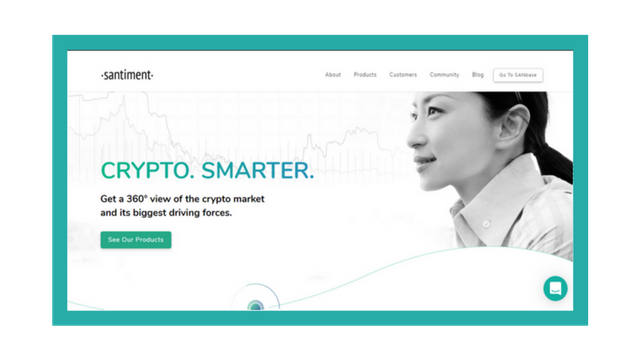 image by screenshot | edited by me
It is important to realize that investing in crypto is not as easy as it appears in free promotions out there. Fundamental analysis, future paths, and price charts are the basic benchmarks in conducting analysis for each crypto project. Santiment platform is one of the references that will be a recommendation from me. This platform will spontaneously equip users to obtain information that can reduce the risk of investing.
Santiment is a decentralized platform based on Ethereum Blockchain that can provide market information and crypto analysis. Santiment allows you to get market data on sentiment analysis, as well as blockchain activity. The makers of this platform have strong fundamentals towards technological progress, especially on the basis of the blockchain.
Santiment.net contains crypto data that has been done by experts and professionals they have. This platform space allows you to access crypto content networks, databases, market signal analysis, data feeds, blockchain activity and market sentiment. A very good aspect of this application is the data provided is very realtime data, because it has indeed become the basic foundation of how blockchain works.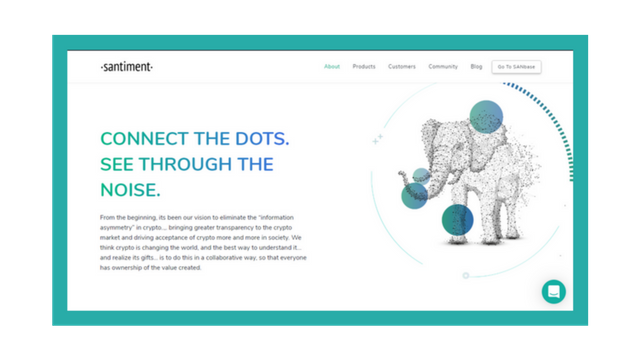 image by screenshot | edited by me
Santiment will make it easier for beginning users to be able to determine more profitable trading strategies. Therefore it is very important for new crypto traders to use this application.
Sentiment has a long-term goal to become a market data infrastructure platform for cryptocurrency and support economic finances for the blockchain strategy. Traced from their official website, Santiment has partnered with various projects, including Cofound.it which is a project management consulting firm that serves ICO projects. In addition they have also received investments from Iconomi, who is an asset manager focused on cryptocurrency.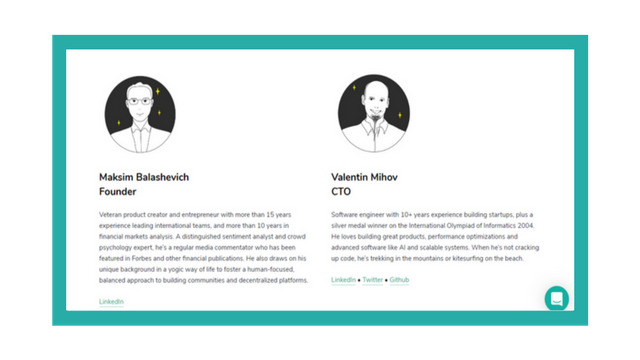 image by screenshot | edited by me
Team
They have a professional team in developing this project. Maksim Balashevich, is the founder of this project. He is a businessman. His initial job was at IBM and has successfully established a hosting company. He is also one of the founders of GreenYvest, which is an investment platform for the environmental community.
Furthermore they also have a developer who is an expert in smart contracts, he is Milan Rusev, a software engineer with more than 10 years of experience, mostly in backend development. Has a passion for data science and machine learning. Loves to teach, and loves to explore the world through solo backpacking and hitchhiking.
They are also Dino Ibisbegovic, Resident Wordmith and SEO nerd, remembering all of the content matters. He worked at a large and small startup medley before joining Santiment, who specialized in content creation, search engine optimization, and many others. Since then he has supported crypto bugs and is currently an invited swing trader. On the other hand they also have blockchain developers, software, mathematicians, and researchers for marketing. In other words it can be said that this project has a strong and solid team. So this has a great opportunity to develop sustainably.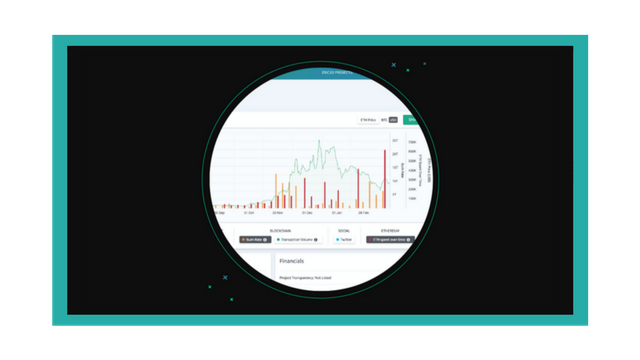 image by screenshot | edited by me
How Santiment Works
This platform works like a regular database that provides marketing information. They have a structure that provides users with marketing and information tools with high accuracy and efficiency. Santiment can be designated as:
Stock exchange intermediaries who can provide information and data to users by accessing santiment services.

Obtain information, content, feeds, and cryptocurrency databases and markets.

Obtain exchange information using the Santiment database that can be easily traced by users.

Make strong predictions by getting information about future investment news, chart analysis tools, price history, data analysis and trading tools.
To get the maximum service, users can access their premium services. To get this service the user must dedicate a certain amount of value to be paid to the platform. Service payments can only be made with SAN tokens.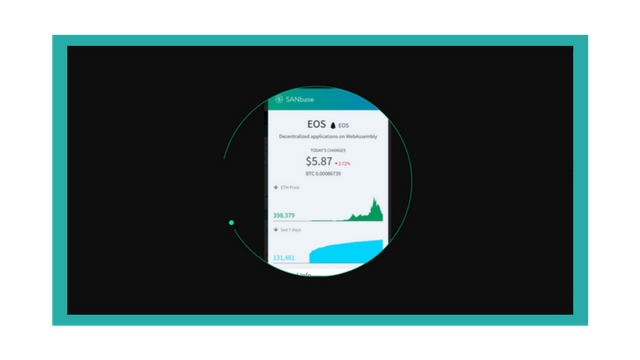 image by screenshot | edited by me
Another thing that is most unique from this platform is that they have the Santiment Database (SANBASE) space. This space will function to compile all data and information covering the entire project. This section can be used to determine future mapping related to future plans, future meetings, details of announcements, and all information for all crypto projects that have been registered.
This project also has a built-in cryptocurrency called SAN. This token will be used for transactions on the platform. Because this token is based on the adoption of ERC-20, it can be stored in all ethereum wallet devices which allows it to be invested in a long term. Seeing the use of platforms that are quite high in demand, it can be said that the price of SAN tokens will experience an increase. In addition, SAN will also allow an increase in the adoption of crypto market information compilation.
Also find SAN on this exchange: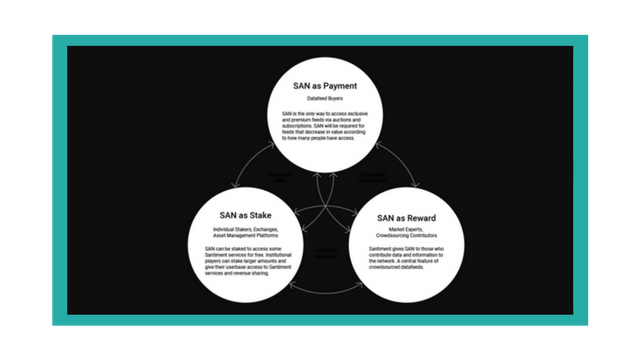 image by screenshot | edited by me
This token has strong fundamentals towards marketing strategies, for example someone who acts to provide data will be rewarded. Users who are interested in getting the data must pay with a token. Requests for tokens will increase because the only way to get the service is to use tokens. On the other hand, users will continue to be compelled to produce intelligence of their crypto market that is stronger and more valuable.
I can conclude that, this token is designed with four main functions:
They can be locked / at stake to give holders access to data content that is free but within a limited period of time.
To protect the health of the network and ensure further development, some actions will require payment in the form of their tokens.
Get special arrangements that will be provided for platforms and asset exchanges.
They are used to participate in the santiment project auction.
Owners of digital exchange and asset management platforms can use the Santiment API to upgrade their applications. With some of the explanation above it can be said that this token has a level of investment that is good enough to be added to the portfolio.

image by screenshot | edited by me
Future Opportunities And Competitors' Concerns?
Overall I can say that this project has a pretty good market data infrastructure. It is likely that this project will further develop along with the increasing demand for SAN tokens to get access to their premium services. Sentiment is one of the most important for investing and reducing risk. Their team has certainly sought to give users access to get better insights into aspects of the cryptocurrency market.
On the other hand im also believe that cryptocurrency investments will increasingly develop over time. Thus, the demand for analytics and crypto data will increase, especially when the legality debate has been ruled out and institutional money has begun to enter the investment platform. At present there are several other projects that also deal with problems similar to the Santiment platform.
However, most of these platforms have different fundamentals. Santiment is a solution that is greater and different from them. When viewed from the workings of the machine, Santiment has a network signal that can be relied upon to function the machine in combination with crowdsourced data to help traders. Therefore Santimen has a better movement advantage compared to other platforms. In other words, Santiment does not have competitors more equal to them.
In a broader review, it might be questionable whether their team will focus more on marketing / investing SAN tokens or improving services on the platform itself. It is possible that combining the two will be better for the progress of the platform in the future.
Conclusions
The success of this project is very dependent on the answer whether cryptocurrency investment will become the main stream. On the other hand, the factor of increasing stewardship and source adoption by expanding the market list, type of crypto and other aspects of the exchange will also be a navel of attention. The Santimen project is a unique project by offering more different solutions for market sentiment analysis. Overall I like the design, infrastructure, and workings of the Santiment platform.
You can use Santiment as a one-way prayer to do research that results from quality resources. On the other hand, the token as the main supporter of the platform also has a pretty good market graph to invest. If Bloomberg is a leader in financial information, then it is not unlikely that Santiment will cross indefinitely. It's just that we will await how big is the crypto investment opportunity in the future, will it become the dominant mainstream or is it still busy being disputed in several countries? We wait for it.
For More Information
Disclaimer
This post and the information contained herein is not intended as a source of credit advice or analysis in connection with the material presented, and the information and / or documents contained on this website do not constitute investment advice.