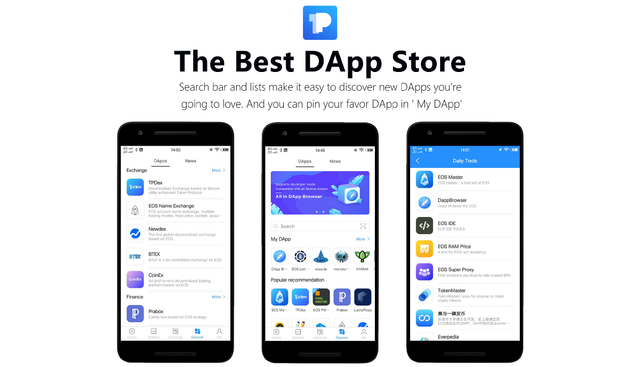 image source
Back Ground
I want to say that the EOS Blockchain has evolved so fast. The latest data according to my analysis over the past two days shows that EOS ranked first as the best blockchain that experienced many transactions. Now many Dapps have adopted blockchain technology from EOS.
Some people believe that EOS is a new future in blockchain technology that has an amazing governance system. So it's not surprising that decentralized application developers such as social media and games choose to adopt smart contracts from the EOS Blockchain.
Is it true that the EOS evolved was very difficult to compete with? For the time being I might say that is true. This was evidenced by the data I recorded last year. Just say that the Steem Blockchain was ranked first, but gradually Steem began to move in third place. In several reports, it was reported that the current EOS competitor is TRON.
Apart from all these allegations, I want to share something quite interesting from the EOS Blockchain. According to the list of applications that use Scatter, most Dapps can only be used through desktops, this is of course very troublesome for mobile users. Of course every user wants a connection that makes it easier to use, fun when used by users and also will be exciting news for developers.
The dream seems to be realized soon if you use a technology that has attracted the attention of EOS users. I want to say that the problem will disappear when you are dealing directly with a Token Pocket.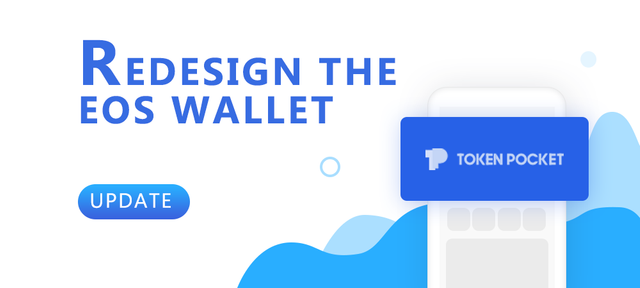 image source
Introduce Token Pocket
Token Pocket is a multi-chain digital wallet that contains a portal to the Dapp ecosystem, EOS's flash news for Android and IOS. Currently the Pocket Digital Token wallet supports connections for ETH, EOS, BOS, IOST, MOAC, Jingtum and ENU. The most important thing about this technology specifically is that your private key will be stored locally, can isolate important data physically and all transactions and traffic on the platform are processed with systems and governance of three-layer encrypted algorithms.
Please note that the Token Pocket headquarters is based in Singapore.
Besides that, the most interesting thing about Token Pocket is that it allows you to be able to play Dapp via an Android or iOS phone. This wallet has several unique features such as, Ram Trading, Voting, Account Creation, Inbuilt Exchange, Dapp store, Transfer, and Market Info. This wallet can do everything you need, because it will also allow you to find many new games and Dapps that are recommended to you in the Dapp Store section.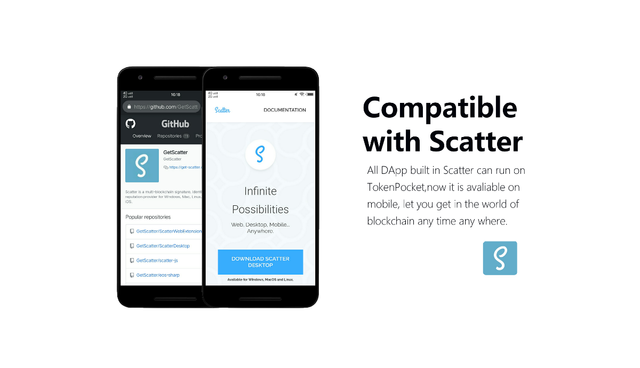 image source
Has Been Accessed More Than Hundreds of Users
Since the initial release of the first version until now, Token Pocket has more than 350 thousand active users. The development team of Token Pocket are great people who are very technology oriented. The commitment from the development team seems irrefutable that they have succeeded in making the first EOS cellular wallet that supports Dapps, Ram Exchange, and key features that are very interactive and easy to use for all walks of life.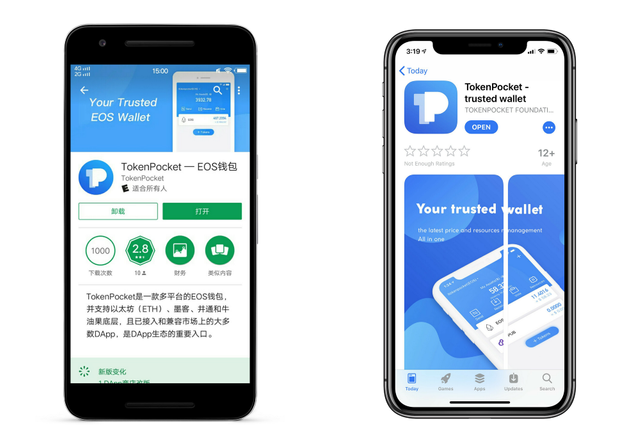 image source
Available for Android & IOS
Token Pocket will make it easier for you to access your EOS wallet even if you are on the go. Therefore you can use this wallet via an Android or IOS mobile device. The application currently supports more than five major languages such as English, Korean, Japanese, Chinese and Spanish. You can download this wallet application on the App Store or Google Play (adjust it to the type of your mobile device)
Interactive Home screen
Using this mobile wallet application is as easy as you do everything you like. The interface layout on the platform bar yard is truly very interactive and friendly. Spatial governance like this of course will allow users to easily understand all the main features available. In this section you will see all the assets that you have with values that have been converted in USD.
Just one click, you will get detailed and real-time information for each transaction you make. In addition, this feature will also allow you to send or receive assets.
On the next side you will see a market feature that provides information on the movement of the price of the asset price marked in green or red. Next, you will see the Discover section that allows you to connect your chosen DApp with a Token Pocket. Next, you will see news features that will allow you to get the latest news, especially regarding the ecosystem and ecology of blockchain technology. While split last you will see the features of your account, which will allow you to make arrangements and get information about your account.
DApp Store Features
I want to highlight the features of this section because this feature looks so unique to me. In this feature you can see many Dapps arranged neatly in various categories. All Dapps on this feature can be linked to Token Pocket wallets so that they are easier to use. In addition, this section also allows you to view producer block info, block browsing links, to block dappradar.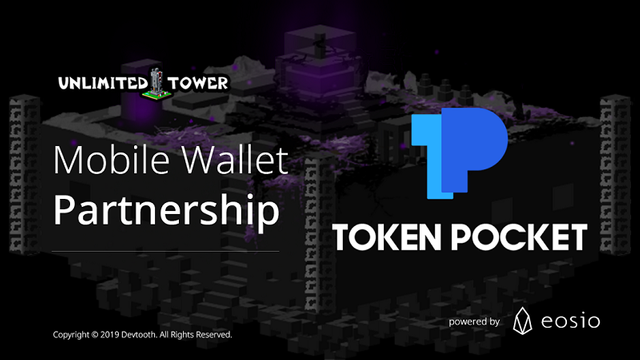 image source
Token Pocket Partnership
Token Pocket has established partnerships with various parties, including the development of Token Pocket technology in collaboration with various parties.
Among them are EOSIO as one of the Universal Authenticator Library, the BlockOne Developer Center that allows them to register Kafka plugins in the development center of BlockOne, dGoods, EOSX.IO which enables the fastest tool for creating web / referendum blocking / web browsing tools in the EOS ecosystem, Unlimited Tower enabling the presence of new innovations for the gaming blockchain and the NFT, DEXEOS which is the first decentralized exchange on the EOS ecosystem, and adopted the Transit protocol.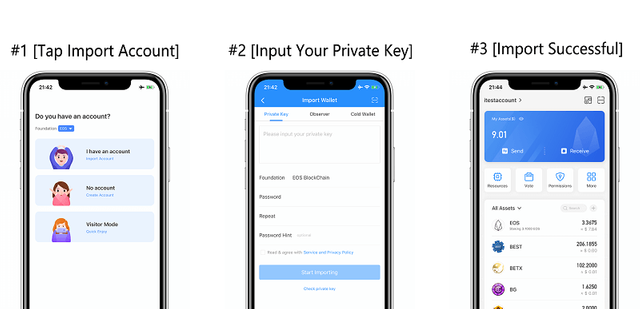 image source
How to use Token Pocket?
The next most unique thing about this wallet application is that it is very easy to use. You only need to see the Dapp you want to connect to in the Dapp Store section. When you click Dapp it will automatically connect to your Token Pocket wallet like Karma or Newdex.
Just say it's easy to do this because you just enter your private key and set the password you want.


image source
The most exciting thing is that the pocket tokens have also supported the creation of an EOS / IOST / BOS account through Pay Pal. So far accounts can be made through Ali Pay, PayPal, contracts at Token Pocket or friends.
The steps are very easy, just follow the instructions below!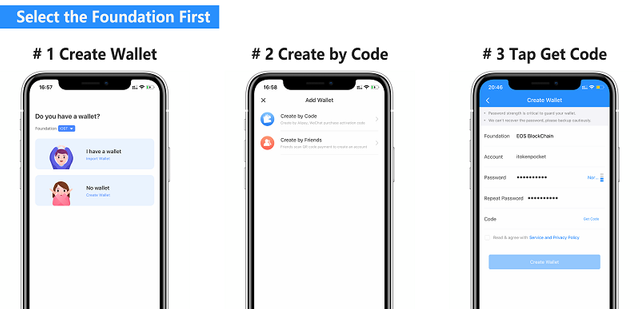 image source
Select the 'make wallet' section.
Create with code.
Set account name and password.
Tap the 'get code' section. '
You will be linked to the payment page.
Fill in the e-mail on the payment page.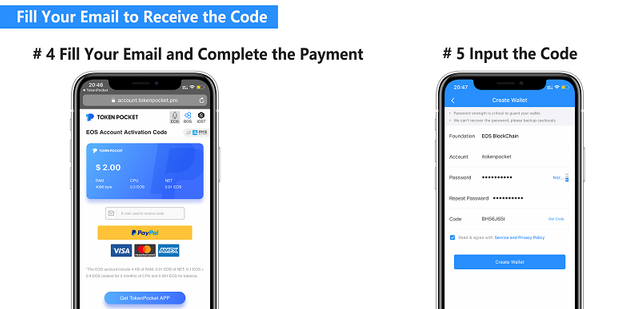 image source
Complete payment.
You will receive a message from [email protected]
If the message isn't visible in the inbox, try checking it in the spam section.
Enter the code on the create wallet page to activate the account.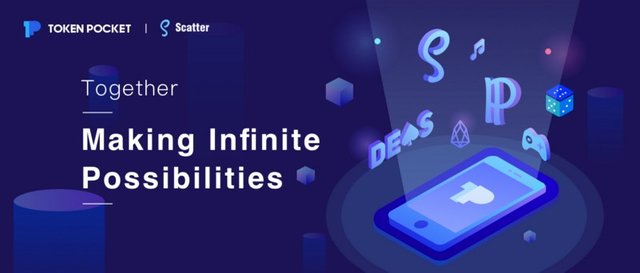 image source
Why are Token Pocket Interesting to Use?
Token Pocket have management and resources that are quite comfortable.
Access transfers are quite easy and fast.
Dapp ecosystem portal, find the Dapp that you like and need easily at the Dapp Store.
Digital assets that are very, strong and can encrypt your wallet. read more !
Can be accessed while Offline by selecting the Cold Wallet method.
Conclusion
I am interested in using this wallet because it can easily be integrated with my preferred Dapp. It is possible that this wallet will replace several other wallets in the form of a PC. I like all kinds of features including the Dapp Store section. But I have a little difficulty understanding the news in Chinese.
Because it looks more troublesome for me than English.
But the thing to watch out for is that you have to consider many things to link the private key. Will you use your main account to link to this wallet?
It's worth considering even though they have believed you that the platform is really very safe to use. There are many things you need to learn before deciding to use this service. I advise you to test your application using an additional account. Although basically the blockchain is very safe to use.
Fo More Information
DISCLAIMER
This is not financial advice, nor a guarantee or promise in regards to any result that may be obtained from using the above content. The information provided here is for informational and entertainment purposes only. It should not be considered as financial and/or investment advice. No person should make any kind of financial decision without first consulting their own financial adviser and/or conducting their own research and due diligence.