PIVX in the news - 3 interesting articles #2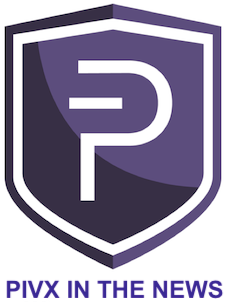 Follow the "PIVX in the news" posts here on Steemit to (re-)read interesting articles about PIVX or where PIVX is being mentioned.
Here are 3 interesting articles:
Quote: "PIVX is the first Proof of Stake cryptocurrency that has implemented the Zerocoin protocol. Zerocoin went live on PIVX on October 16th, 2017. The Zerocoin PIVX tokens are known as zPIV. Some of the key advantages of PIVX is it's eco-freindliness. You can stake with less than 5 watts. The implementation of SwiftX Technology also allows almost instant (1 second) transactions."
Additional info, not mentioned in the article: PIVX has smaller Zerocoin sizes than Zcoin, more/larger accumulators and is cheaper to mint & faster.
Quote: "Cryptocurrency communities are often compared to tribes. As a result, it can be hard to objectively compare the different technologies and advantages of each cryptocurrency. To cut through the noise for privacy-focused cryptos, a Google spreadsheet has surfaced on the internet, allowing for users to see differences between different cryptocurrencies."
Additional info, not mentioned in the article: The sheet was created by fellow PIVian Turtleflax with the help of several other people knowledgable of other coins.
Quote: "PIVX is a privacy coin built for fast transactions with "nearly nonexistent" fees. The PIVX staking guide has all the information you need, including links to the wallet. Dividends for staking PIVX range between 5-10%."
Enjoy the read!
---
Find out more about PIVX at our website
Join our Discord
Join our forum
Follow us on Twitter
Follow us on Facebook
Follow us on Pinterest
Join the conversation on Reddit
Subscribe to our YouTube channel
To ALL PIVX community members, feel free to RESTEEM this article! Let's keep spreading the word of our amazing community focused privacy centric global cryptocurrency.
Keep it purple people!