A new website calculates EXACTLY how much a Masternode will earn!
PIVX is a currency which has become popular because of the ability to stake, this has given plenty of people who don't have the funds to buy a Masternode the freedom to earn while simply holding PIVX.
However for some people those staked earnings are pushed towards getting that all important Masternode, which gives it's owner the option to VOTE on budget proposals and also (depending on see-saw status) higher earnings.
But exactly how much can a Masternode earn, this is dependent on the see-saw mechanics and also the value of PIVX at any particular moment. Some genius within the PIVX community has decided to build this simple website where you can quickly calculate how much your Masternode will earn you, and even figure it out in your local currency, EUR-CAD-USD, and many more.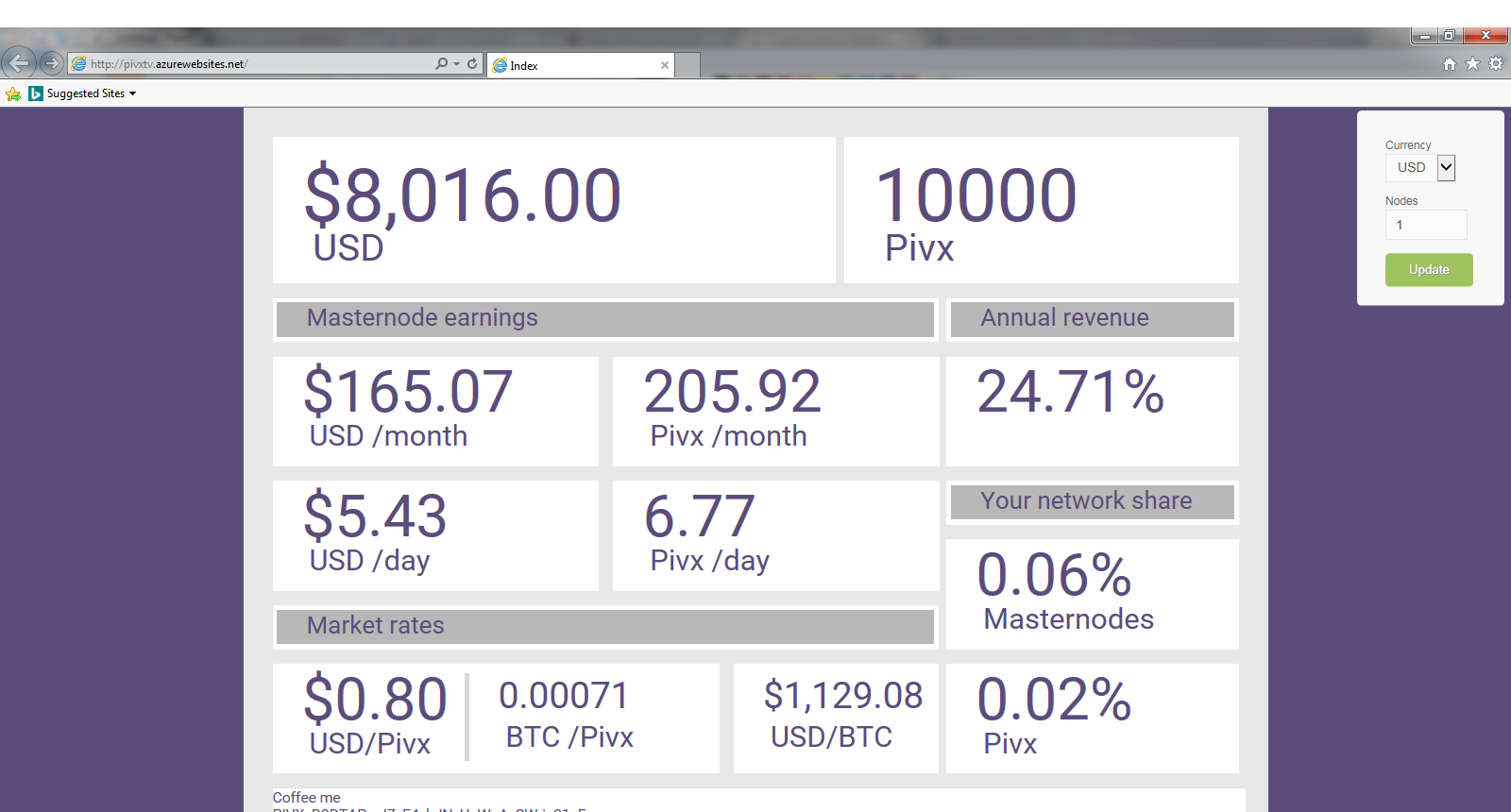 You can find the website here.
please remember that the OFFICIAL PIVX Steemit account is looking for experienced Steemians to help manage our account,
register you interest here:
Find out more about PIVX at our website here
Join our slack here
Join our forums here
Follow us on twitter here
Join the Facebook group here