Hello fellow Steemians and PIVians! Welcome to our "PIVX Steemit Original: Meet a PIVian interview series".
At PIVX, we're all about our community and with our Meet a PIVian interview series we want to put PIVians in the spotlight. Make sure to check in often for a new one!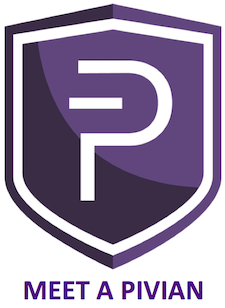 This time we interviewed a PIVian known as "gets".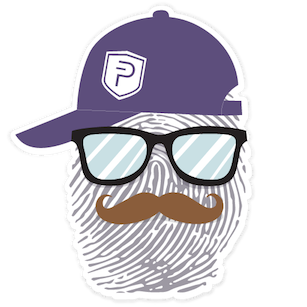 We don't have a photo of gets because he likes his privacy. This is why you're looking at our "zPIVian".
Can you tell us a little bit about yourself?
Hi there, I'm Lucca. Hope you're all doing well! I'm 23 years old and located in Amsterdam, The Netherlands. I'm living the dream of being my own boss and earning my income through cryptocurrencies. In my free time I love to listen to debates about the frontiers of modern physics. Some of my favorite scientists are Brian Greene and Lawrence Krauss. Besides that, I also enjoy a lot of standard things like cinema, anime and reading.
What is your screen name, avatar and how did you get them?
My screen name is "gets". How I got the name is a rather silly story. When I was about 12 years old my friends and I loved a show called Naruto. One of the characters had a move during which he would shout "getsuga!" and for some reason this led to one of my friends calling me "getsuga luga" which eventually boiled down to just "gets".
My avatar was made by the wonderful "RekkaBell". She did the art for one of my favorite games of all time: Oquonie.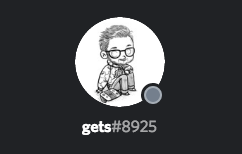 When and why did you get into cryptocurrency?
I got into cryptocurrency through some juvenile dabbling on the dark web. Initially I didn't think much of it and just bought some for the heck of it (should have bought a lot more!). I think it was around the time that Ethereum started blowing up that I truly started to research crypto and figured out it had a lot more potential than I initially believed. Around that time, I also started trading more and the first coin I bought to trade with was Dogecoin(lol).
When and why did you get into PIVX?
I got into PIVX in March 2017. I learned about it through the troll box on Poloniex, no kidding. At first, I just bought some and set it aside to wait for the Zerocoin integration. Once that was drawing closer I started lurking on the PIVX Discord and eventually I started chatting occasionally. It wasn't really until I saw how the community came together to help people and solve the initial quirks around the Zerocoin launch that I decided PIVX was the place to be. People were really supportive in helping each other and the developers were simply incredible in achieving the integration of a custom Zerocoin version into a Proof of Stake coin for the first time ever.
What is your favorite thing about PIVX?
I'd say the contacts I've made. It's opened up a whole new world for me. The fact that anyone can make a difference in PIVX is amazing to me.
The best feature would have to be our market leading privacy technology, among which a slew of firsts in all of cryptocurrency! PIVX is truly leading the way on many different levels.
What is your favorite color?
Caught me off guard with this question... Are u trying to figure out my password recovery questions?!
You've been doing so much for PIVX that it was only a matter of time until you would become the very first PIVX Ambassador in The Netherlands, in Amsterdam to be precise. How did this come along and what is it that Ambassadors will do?
It was more of a natural progression to be honest. I think Ambassador sounds cool, but if u ask me you (@valderrama) are just as much an Ambassador as I am! Officially Ambassadors will try to spread PIVX throughout their areas, this includes stuff like organizing meetups or getting local merchants to accept PIVX. These are both things I was already doing, but now in a more official manner.
You've also been helping to host a meet-up in Amsterdam which will be on the 3rd of May. Can you tell us what PIVX meet-ups are about and how can people join?
So, this will be the first official PIVX meetup in the Netherlands, very cool! We just want it to be a chill environment where we can introduce people to blockchain as a whole with a small focus on attending companies and PIVX. Anyone is free to join! Just sign up by clicking here!

To everyone reading this, if you're in the area I hope to see you there!
Not really sure what to expect, I've never been to a crypto conference before! I'm definitely looking forward to meeting our fellow PIVians in the flesh. Going to be a lot of fun!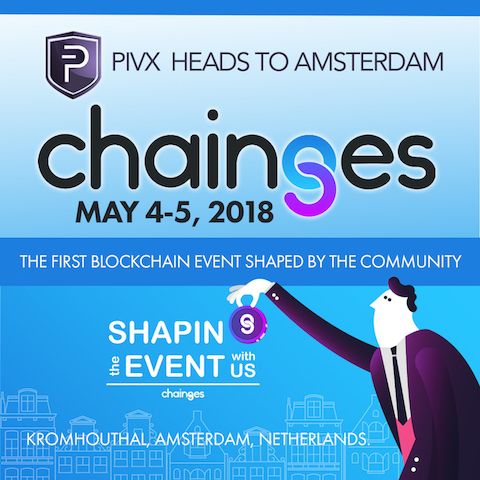 Do you have a crypto dream?
My crypto dream would be to have banks become obsolete and have crypto replace them fully.
Last question: Do you have a prediction for PIVX at the end of this year and can you elaborate on that?
My prediction is that PIVX will keep innovating and undeniably become the best privacy coin available! Looking at what's going on now I feel it's inescapable. There is so much innovation coming our way: zPoS, zDEX, Bulletproofs/trustless setup... PIVX is the future!
---
Would you like to have a chat with gets? Would you like to know more about PIVX? Join our Discord! (you can find the link below)
---
Find out more about PIVX at our website
Join our Discord
Join our forum
Follow us on Twitter
Follow us on Facebook
Follow us on Pinterest
Join the conversation on Reddit
Subscribe to our official YouTube channel
ALL PIVX community members, feel free to RESTEEM this article! Let's keep spreading the word of our amazing community focused privacy centric global cryptocurrency.
Keep it purple people!