Hello fellow Steemians and PIVians! Welcome to our "PIVX Steemit Original: Meet a PIVian interview series".
At PIVX, we're all about our community and with our Meet a PIVian interview series we want to put PIVians in the spotlight. Make sure to check in often for a new one!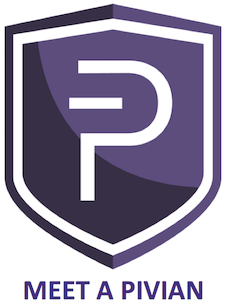 This time we interviewed a PIVian known by his first name "Dario".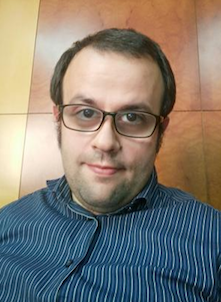 Can you tell us a little bit about yourself?
My name is Dario, I was born and raised in northern Italy, but my career took me out of that environment and I lived in The Netherlands and now in Hong Kong. I am an accountant in my daily life. I like to undertake new projects, do something original and generally do new things every day.
What is your screen name, avatar and how did you get them?
Well, I have lots and I cannot discuss all of them since some of them became my passwords (I invent most of them myself anyway). The one I have on Discord, which is the platform I use the most to stay connected to PIVX, is "dario" - not very original, it's just my name. On Reddit I am "roveridcoffee", which is a mix of my surname and coffee and that probably happened just because I had a coffee cup in my hands when I created it (I do not pay much attention to all of my screen names actually).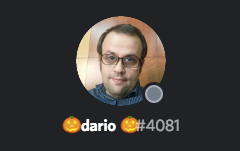 When and why did you get into cryptocurrency?
I got into cryptocurrency when a friend of mine posted a message like "Bitcoin is headed to 3000 USD, where will it go to? If you have 3000 USD to burn you probably should consider." on Facebook. That was in April or May 2017 and it was the first time it got to 3000 USD. This, together with spending most of my time during my day-time job helping people and companies making international, cross-border payments, and knowing how painful and slow that experience is, made me go into cryptocurrency. I knew very little about crypto before that time, and the first cryptocurrency I bought, was Ethereum.
When and why did you get into PIVX?
I was looking for a currency that could be transferred immediately, something you could actually use to buy something in a supermarket with for example and PIVX is capable of doing just that (at the time with SwiftX). I know now that SwiftX is not even the main feature of PIVX, but that's why I looked into PIVX the first time.
What is your favorite thing about PIVX?
The community around it, the support received to understanding everything PIVX (you know what I mean if you ever asked something in the PIVX support channel on Discord). And honestly, I love Proof of Stake because it's energy efficient and gives rewards. I also tested the zPIV's and I think that on a privacy level it can at least rival the privacy mechanisms of higher hyped coins and perhaps it's even better.
What is your favorite color?
My favorite color has always been green. I just find it relaxing. Ask my young daughter this question and she'll say purple (and that's why at least part of my PIV's will be part of her portfolio once she's old enough).
Tell us about what you do to support the PIVX cause.
I run a "friends staking pool" and that means I convinced a group of guys to invest with me. And now I am involved in the newsletter preparation, where fellow Pivians "alexanderluthor", "DuglyUckwing", "Maebs" and myself put together the best news of the month and send a summary to all subscribed Pivians.
Do you have a crypto dream?
No, not really. I don't put excessive expectations on cryptocurrencies so that I can sleep well at night compared to the usual crypto trader (giggle).
Last question: Do you have a prediction for PIVX at the end of this year and can you elaborate on that?
I would expect PIVX to continue being adopted by merchants more and more (we're seeing this happening already, take a look at PIVX Places) and if all of us would just go out and convince the shops we usually shop at to accept PIVX, it would grow even faster.
I would expect PIVX to overtake Dash because the technology simply is better. Whether that means PIVX going to 500 USD a PIV or dash going back to 10 USD a Dash, nobody knows in the medium term. It does seem fitting that this will happen. I personally also believe that, in the long term, if the best in class cryptocurrencies are really meant to rival "real" currencies (USD, EUR, etc.) the value of the cryptocurrencies nowadays is just a fraction of what it should be because the liquid supply of normal currency is just way more than cryptocurrencies (in other words, if you were to put the liquid supply of USD on Coinmarketcap for comparison, it would mean BTC would be by far in second position...)
---
Would you like to have a chat with Dario? Would you like to know more about PIVX? Join our Discord! (you can find the link below)
---
Find out more about PIVX at our website
Join our Discord
Join our forum
Follow us on Twitter
Follow us on Facebook
Follow us on Pinterest
Join the conversation on Reddit
Subscribe to our official YouTube channel
ALL PIVX community members, feel free to RESTEEM this article! Let's keep spreading the word of our amazing community focused privacy centric global cryptocurrency.
Keep it purple people!