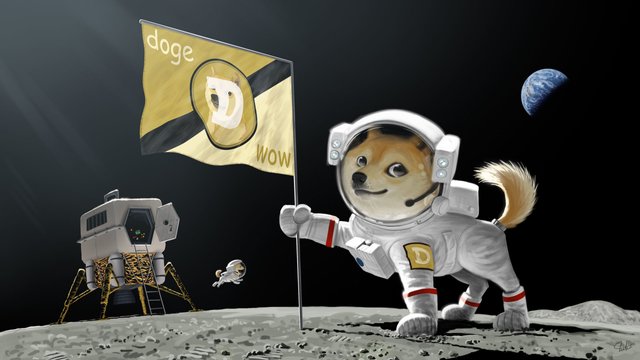 Dogecoin has suddenly become the popular topic of crypto discussion after the new announcement about the Dogethreum launch came to people's attention. So I decided take a quick look at Dogcoin's history and here is what I found.
Many of you might be surprised to know that Dogecoin was actually launched as a joke against the cryptocurrency. It came to existence about 5 years ago in December, 2013.Jackson Palmer a product manager of Adobe Inc. is known as the founder of Dogecoin. He is the one who introduced Dogecoin to the internet community by purchasing the domain Dogecoin.com. He chose the popular 'Doge' internet meme as the symbol of Dogecoin and added comic sans text to it.
Although, Palmer was the one who brought the idea of 'Dogecoin' to life but he didn't create it. The Dogecoin was created by a US programmer named Billy Markus.

Some Key Facts of Dogecoin
Here are some key facts about Dogecoin that you may find interesting.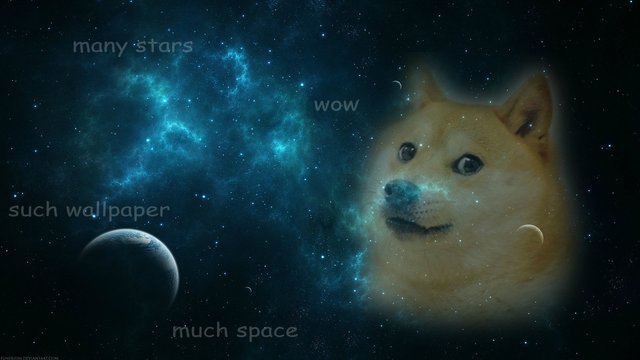 • The symbol of Dogecoin actually portrays a dog from Japanese Shibu Inu breed. This is why we often see the image of dogs in Dogecoin related news or articles.
• Dogecoin was named after the popular internet meme 'Moon Doge'.
• The term 'Altcoin' mainly became popular after the launch of Dogecoin. It is because Dogecoin was created as an alternative to Bitcoin.
• Dogecoin is the most mining friendly cryptocurrency of the world. It is based on scrypt which has made it easier to mine by CPU or GPU devices, as the FPGA or ASIC miners based on SHA-256 technology can't be used for mining Dogecoin.
• Unlike Bitcoin and some other cryptocurrency the total number Dogecoin is not limited. There can be infinite amount of Dogecoin in the market.
Some major incidents related to Dogecoin
Millions of Dogecoin were stolen by online hackers within the first month of launching Dogecoin that took place in December 25, 2013.As a result many people lost their interest in Dogecoin. Dogecoin played a major role in different fundraising activities. In 2014, around $50,000 were collected for Winter Olympics by Dogecoin. A famous NASCAR received $67.8 sponsor by the Dogecoin community in the same year. To build a well in Kenya around $30,000 were collected in Dogecoin.The first two Dogecoin supported ATM were opened in Mexico on March, 2014.In January 2018, and Dogecoin market capitalization became more than $2 Billion.
Followed by Dogecoin's footstep a new kind of cryptocurrency named Dogethreum is set to be launched in this month by the Dogecoin community. This news has suddenly drawn the attention of people to Dogecoin in the recent days.