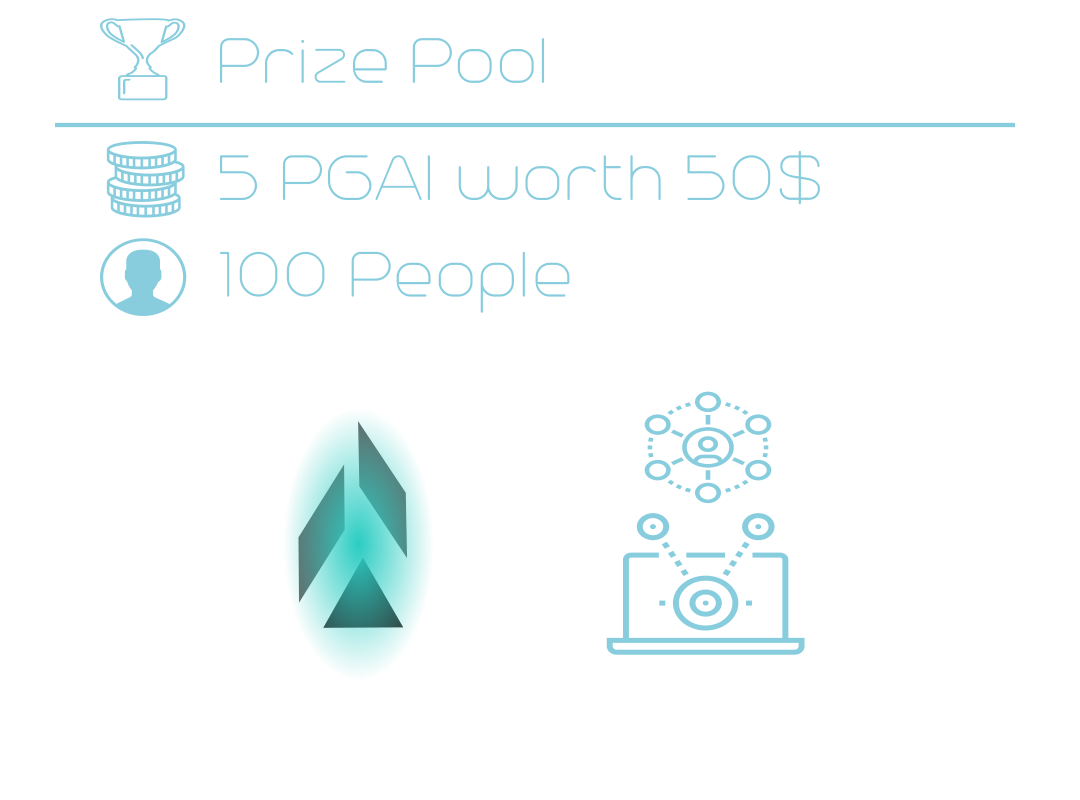 We are really happy with the results of campaign a and our marketing strategy. That's why we are willing to give out another 5% of the team shares to build a stronger community.
While campaign a is still active, we are announcing our second campaign. This time we will have 100 winners with the smaller prize of 50$, whereas we will have one big winner for 5000$ on campaign a.


What is PGAI ?
PGAI stands for "Private Group of Anonymous Investors". We are developing a platform which destroys the borders and the regulations when it comes to investing in ICO's. We give you the option of staying faceless.
We will also integrate another platform which will let you invest in trading bots and we are working on a program for pre-icos under a million dollars that will give our investors a chance to invest in startups while they are still small.
To learn more about us: www.pgai.group
Have any questions or want to be a partner ? [email protected]
How do I participate in the giveaway ?
We have three requirements and you should get all of them done:
Resteem this post
Upvote it
Follow us
Technicality of the giveaway
It is actually the same as the campaign a. We will create 3 separate datasets and synthesize a new one from their intersection. This way we will guarantee that our winners meet all three requirements.
We will put our synthesized dataset into a randomizing engine and have an outcome of 150 accounts. We will email the initial 100 winners first and if they do not reply in 7 days we will email our backup winners.
We are really excited about the new resteeming strategy!
In campaign b we made a couple of things differently if we compare it to campaign a. We reduced the prize but we increased the number of winners by a recommendation from our followers. However the main thing about the campaign b is that we included resteeming into the requirements and we believe it will reach bigger audiences and we will have a stronger community.
Good luck to everyone! If you have any questions you can leave a comment and we will try to reply.
Also, take a look at our articles on steemit.
Thank you.
Whitelisting now open on https://www.pgai.group/ico