Instead of 6K, could we see Bitcoin go back to 3K?
"Of course you know I feel like the bearer of bad news
Don't want to be it but it's need it, so what have you?" - Andre 3000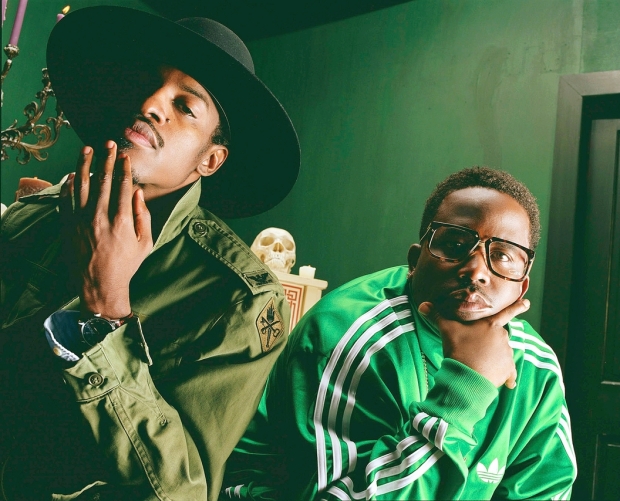 I know everyone wants this thing to go to $6,000 and beyond but the fact is, it doesn't have too and it may not. So it's always a good idea to ask yourself, what if I'm wrong? Not only do you have to ask yourself why you could be wrong, but how you can protect yourself if you are? The more and more I look at the technical's of Bitcoin, the more I ask myself this very question. Anyone who uses Elliot Waves in their TA more than likely already has an exit strategy.
News outlets and social media can conjured up whatever they want in order to increase the price of Bitcoin, but focusing on hard data will always give you the upper hand. This is why I use Technical Analysis as my main indicator when deciding on taking a position in a certain crypto.
If we look at the chart below you'll notice the top of an Elliot Wave is making contact with Bitcoins all time high of $4945.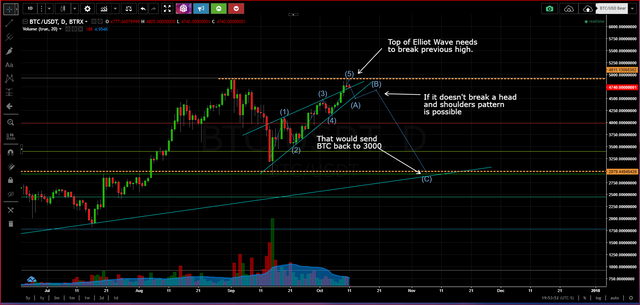 If Bitcoin doesn't break $5000 then we may see a head and shoulders pattern start to form. If this happens look for a test back at $3000.
Just because I'm writing this post and your telling yourself this guy doesn't know what he's talking about, let me make one thing clear. I'm all for Bitcoin going to the moon! I have a decent size position ready to go long, but I'm also looking at an exit strategy and you should be too.