PECUNIO's Pre-ICO 95.69% Sold Out With Only 14 Hours To Go!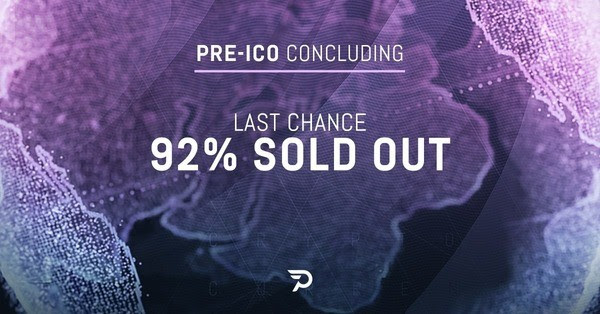 Hello PECUNIO lovers!
Our CEO, Reinhard Berger, has sent out this final email regarding our massively successful Pre-ICO. With mostly word-of-mouth and minimal advertising, we've managed to raise $4.31 million (95.79% at the time of this writing!).
With only 14 more hours to claim your 25% bonus on investment, now is the time to get involved with the next-generation in the digital currency game.
Here's the email in its entirety:
---
Dear PECUNIO member,

This is your final chance to Get Your Share of the Future and to benefit from a huge 25% BONUS!
We expect our pre-ICO to sell out in the next hours so do not wait any longer or you will miss the opportunity to participate in one of the most exciting pre-sales of 2018.
PECUNIO is one of the few ICO unicorns on the market that already generates real world revenues with it's unique and high growth business model.

We form the financial market of tomorrow.
3724 investors already have taken their chance to participate in our pre-ICO and secured their Share of the Future.
To Your Success
Di Mag. Reinhard Berger MBA
CEO of PECUNIO