PECUNIO Pre-ICO Hardcap ($4.5M) Reached With Just Under 2 Hours To Go!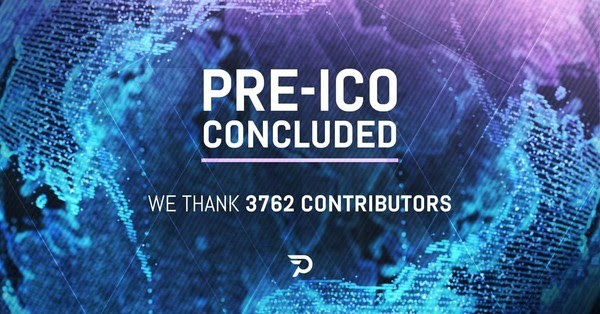 Ladies and gentlemen, it's been quite a nailbiter for us at PECUNIO the past few days. But we are proud to announce that we have officially hit our Pre-ICO hardcap of $4.5 million!
We want to officially thank the nearly 4000 investors who contributed to our vision. We couldn't have done it without you!
There's still a lot of work to be done. But if you missed out on the Pre-ICO, don't worry! Our public ICO begins on March 19th. Keep it here for the latest updates on PECUNIO as we progress along this journey.
As usual, our CEO Reinhard Berger has sent out an email informing our mailing list of this great achievement.
Dear PECUNIO member,

I have great news for you: we have reached the hard cap of our pre-sale 1 hour and 13 minutes before the time expired!
We thank 3762 investors who contributed 4,502,968 US$.
This is a major milestone - as well for us as for our investors. We do now have the capability to grow PECUNIO even faster and to gather all of our energy and our resources to prepare for the next big milestone, our ICO.
With your help and our limitless efforts we are very confident to achieve this next big goal with the same precision and transparency which helped us to sell out our pre-ICO successfully.

The future is looking very bright for PECUNIO Blockchain Technologies and it's investors.
We are delighted to form the financial market of tomorrow with our strong partners and the support of our huge community.
-Get Your Share of the Future

With my best regards

Di. Mag Reinhard Berger MBA
CEO of PECUNIO