Pecunio cryptocurrency fund goes rampage!!!
Dubai, 11/09/2017


This is what we call GOOD NEWS!!!
Watch the performance of our latest fund PCC: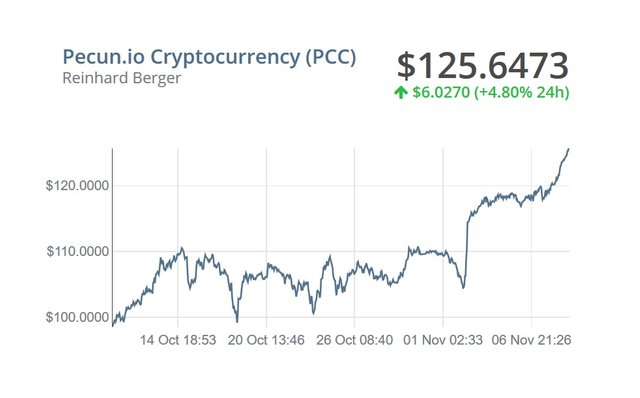 The well-diversified and risk-adjusted cryptocurrency portfolio focuses on blue-chip blockchain assets with unique value proposition and high performance potential. Its performance is traceable since its inception on 4th of October 2017 and seems promising: It has successfully outperformed the majority of its competitors after this month, taking a clear lead in its field.
Please check for yourself
https://www.iconomi.net/dashboard/#/
and get a FREE ACCOUNT from Pecunio NOW!!!
https://www.pecun.io



Blockchain investments safe and easy.