Hello dear Steemit & Cryptocurrency Community,
There are a lot of privacy coins out there, for example Monero, Zcash, Dash and some others. They all have one in common a focus on privacy. I monitor this coins since they were invented.
In this little article i will describe why the Particl.io privacy platform is superior to all this coins.
It uses same technology as Monero (RingCT+CT) but not on the Cryptonote protocol, even better on the 0.14 Bitcoin Codebase.
It is superior to Dash, cause it doesnt even need Masternodes but rather gives everyone the chance to stake quiet frequently. Current Proof of Stake v3 rates are 5%.
Its superior in my eyes to Zcash cause it doesnt need trusted setup.
When you read way deeper into the Particl project you will realize that the development team planned a lot of great things ahead. Thats why this is a very solid Project and needs time to evolve. Few days ago they released their updated Roadmap.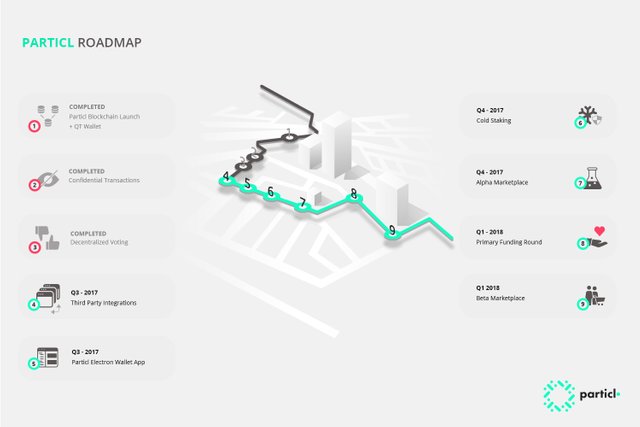 Q3:
Third Party integrations: Jaxx, Copay (mobile wallet)
Electron Wallet: can be build here -> https://github.com/particl/partgui
Q4: most anticipated the privacy focused decentralized p2p market. Which gives due the currency agnostic feature( Atomic Swaps and/or Shapeshift ) a bigger use case to other Altcoins too.
But also other awesome stuff like conditional staking: http://sebsauvage.net/paste/?0cd6645cebaa5549#68lkm4eDpiulphlZARS3n0IyqnUjBM6an0rPKw7W2fU=
There will be never more than 8,676,946 PARTs so grab them while they are cheap. Currently just 8$. Remember guys when Dash, Xmr and Eth were 8$ ? The same will happen to part. Dont miss that Ship. Love myself some RingCT+CT tech together with a p2p market on btc codebase. Cant get any better than this :)
https://bitcoinmagazine.com/partners/what-makes-particl-different-way-it-uses-bitcoin/
Dont forget this is just my personal opinion and experience i gathered through all the past years im into crypto. Of course im a strong believer in Particl and you should be too.
Last but not least, dont miss the opportunity to put some funds into this Project, supporting the Community and watch how this Project will be one of the Top in the next months
Have a awesome day ! Feel free to share and spread the message, also dont hesitate to comment and express your opinion, in encourage you guys to start a discussion here.
Sincerly
Part-Linux