Message from Founders #3 - Live Event Platform and ICO Extending
First of all, we would like to thank our investors and supporters.
Now together, we must go further.
VOXXO is a community project with unique ideas in the entertainment and music industry.
As we announced earlier, VOXXO Live Event Platform has begun to work and has already announced artists. You can check https://voxxo.io/#live for musicians and concert dates.
To watch the concerts you need to be an investor by buying some VOXXO in the ICO process. This way you can share this experience and also support VOXXO.
When we arrived at our ICO end date, we saw that it would be more efficient to improve this big project by changing some of the strategies.
First of all, we have extended the ICO until 06.06.2018. As one of our investment objectives, and with the support of our community, we are currently in talks to have the world's first crypto-financed concert on this date.
We are sending VOXXO to our investors for free as 15% of the amount of their investment. The goal here is to protect the investments of all our early investors (who bought VOXXO token till now).
We reached our goal of $ 300,000 Soft Cap with public and private sales.
When we reach the first threshold of $ 750,000, we will be able to offer the use of our mobile application. Also, when this threshold is exceeded, VOXXO Token will be listed on popular stock markets. We've already started negotiating with these stock exchanges. The goal here is to protect the investments of all our investors.
When we reach the $1.25M hard cap, We will perform a concert with a world famous star we talked about and we will air it live.
Now we have more responsibility and we are working hard for it.
Details of new investment targets and details to get VOXXO token: https://voxxo.io/#invest
We have decided to change the vision of the company to 'produce content first, then develop'. We decide that for the content of our application to be correct, our exclusive content must be diversified.
This is because of the difficulty of breaking the prejudices of the music industry towards cryptocurrency, and because establishing a relationship of trust with artists is a long-term job.
Remember, the VOXXO team is already experienced worldwide with concerts and events and is a team that was performing concerts and events before VOXXO.
The aim of VOXXO is to build bridges for the use and benefit of the community by removing the big intermediaries in between the people and the artists or by forcing them to change.
Bounties are being calculated now and the spreadsheet will be announced on Bitcointalk bounty topic. And will be distributed as soon as possible. Airdrop and other commitments will also be distributed in couple weeks.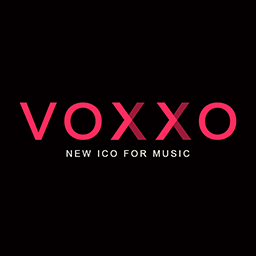 I support voxxo from the beginning and I invested voxxo. This is a delay news but the important thing is they protect their investors with %15 airdrop of your investment. That means if you invested for 2000 voxxo , you will get 300 more voxxo because of the delay. That's great news for investors !!!