Hello Fellow Steemians!! Since joining Steemit few months back, I have noticed that Crypto Curreny is a big area of interests for most of the people here. While studying about it, I came across this group that is trying to incorporate Block Chain Technology in their process and doing a crowdfunding exercise using cryptos.
Sharing with you their profile, subsidiaries and work protocol.
SMART CONTAINERS GROUP: An Introduction
Smart containers group is a Swiss company holding operating for 5 years and have developed cutting high edge technology for hi-tech containers. They are majority shareholder for Sky Cell (Pharma application) and Food Guardians (Food application)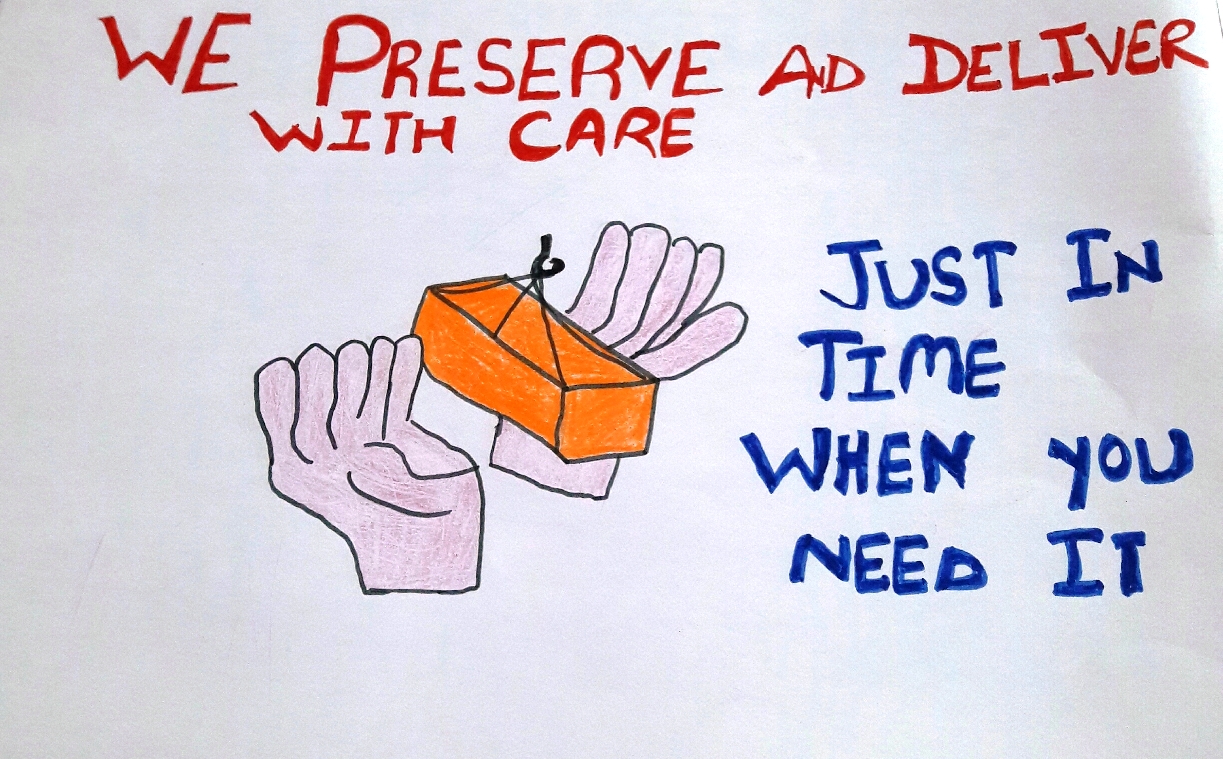 What makes them Special & Reliable?
·Offering safest container in market with less than 0.1% deviations.
· Made strong place in five years as the fourth largest temperature sensitive Pharma logistics.
· High level executive board of industry experts
· Partnering two global players: Emirates and Cargolux.
· Part of IATA Time temperature task force as well as strategic partner of IATA (International Air transport association)
· First air freight Container Company that accepts crypto currencies from 218 onwards.
We can send any goods to anywhere in the world with the help of the key technologies: the shipping container, bar code and parcel tracking software. With the increase in the global trade, there has been increase in the logistic services also exponentially.
The more sensitive the goods are, the more they require trusted and reliable source of transportation. Sensitive products like food and Pharmaceuticals require extra care and quality transportation so that they can be delivered at the right time when needed. Smart containers aims to provide blockchain based solutions to the logistic industry, chiefly aiming the pharmaceutical and Food business which are already a forte for them. A short analysis for the sectors is given below: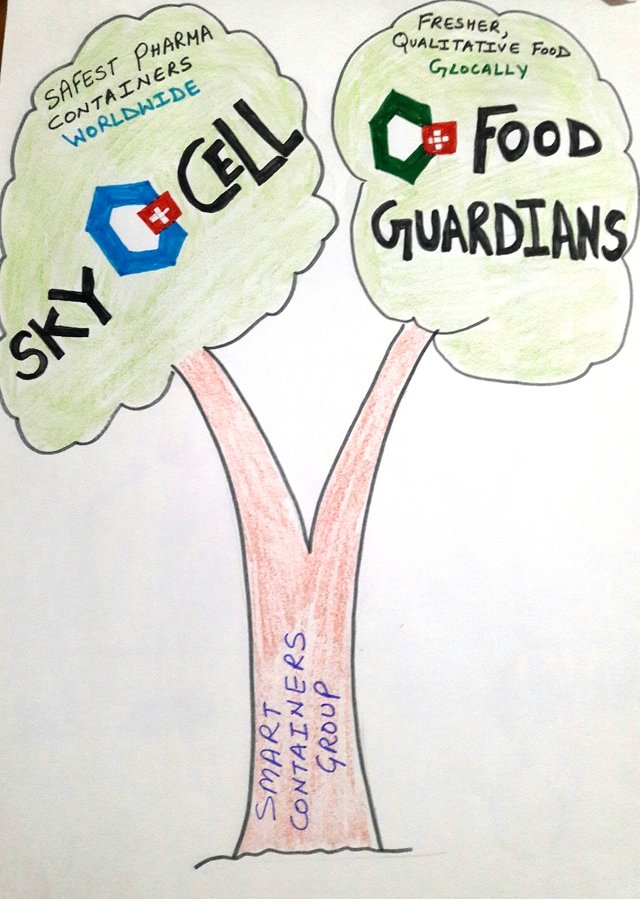 Scenario of Pharmaceutical products : The SkyCell experience
· More than 1.1trillion USD of pharmaceutical products is shipped around the globe per year.
· For transport of these temperature sensitive products Pharmaceutical companies spent 13.4 billion USD in 2017 which is expected to rise to 16.6 billion by 2021.
· At present performance of logistics and packaging network does not meet the requirements of these sensitive products.
· As per WHO 40% of vaccines are degraded due to temperature deviation leading to reduced effectiveness of patients and decreased protection of patients.
Food Distribution: From Food Guardians
With the passage of time demand for fresh food is rising among the developed countries. It brings a new challenge to logistics and packaging for providing fresh food items at the right time and place.
Like Pharmaceutical products, food products also need to follow good distribution practices. There's a need for an advanced technology that can minimize the time taken to deliver the perishable goods to the destination.
BRINGING REVOLUTION TO THE LOGISTIC INDUSTRY
Smart containers Group has achieved fourth position player in market with their subsidiary company Sky Cell but this is just a beginning for them. They have been trying to revolutionise the whole logistics system through introduction of most advanced technology which would help them to deliver the goods 75 times better than what it is in average market. Their target is to combine the hardware and advanced software to create a decentralize process which would be much faster with less compromise in quality of the goods.
Present Problem: Centralized Process-
Centralized process requires good amount of documents in the whole process of delivering the goods. So it becomes time consuming and less efficient. Moreover for the temperature sensitive products it can't be considered a suitable option.
The Solution to Centralized Process: Decentralized Process
An opportunity of fully integrated seamless logistic ecosystem based on block chain technology has been detected which would be called LOGI CHAIN.
· Goal is to get rid of paper & disconnected information like Email.
· Automate billing of smart containers through smart contracts and crypto currencies.
· Physical logistical is mirrored as virtual product (chip) on block chain infrastructure.
· Documents, attributes can be linked to the chip available to every user and can be made accessible to every party involved in the process.
· Some documents would be made public and can be seen through Public Ethereum blockchain.
· Other sensitive documents would require permissive block chain infrastructure like Fabric or Corda.
· Ultimately an autonomous shipping parcel would be created that is invoiced automatically through smart contracts and paid in crypto currencies.
· LOGI CHAIN foundation is for every player in the market and to build this open ecosystem utility token is created under name LOGI Token.
· Transactions made in LOGI CHAIN will be paid in LOGI tokens. So it could be used to reduce the cost and upscale the business.
. Smart Containers aims to do this by raising funds through an ICO with the sale of SMARC tokens and LOGI token.
GAME CHANGING STRATEGY: INCORPORATING BLOCK CHAIN TECHNOLOGY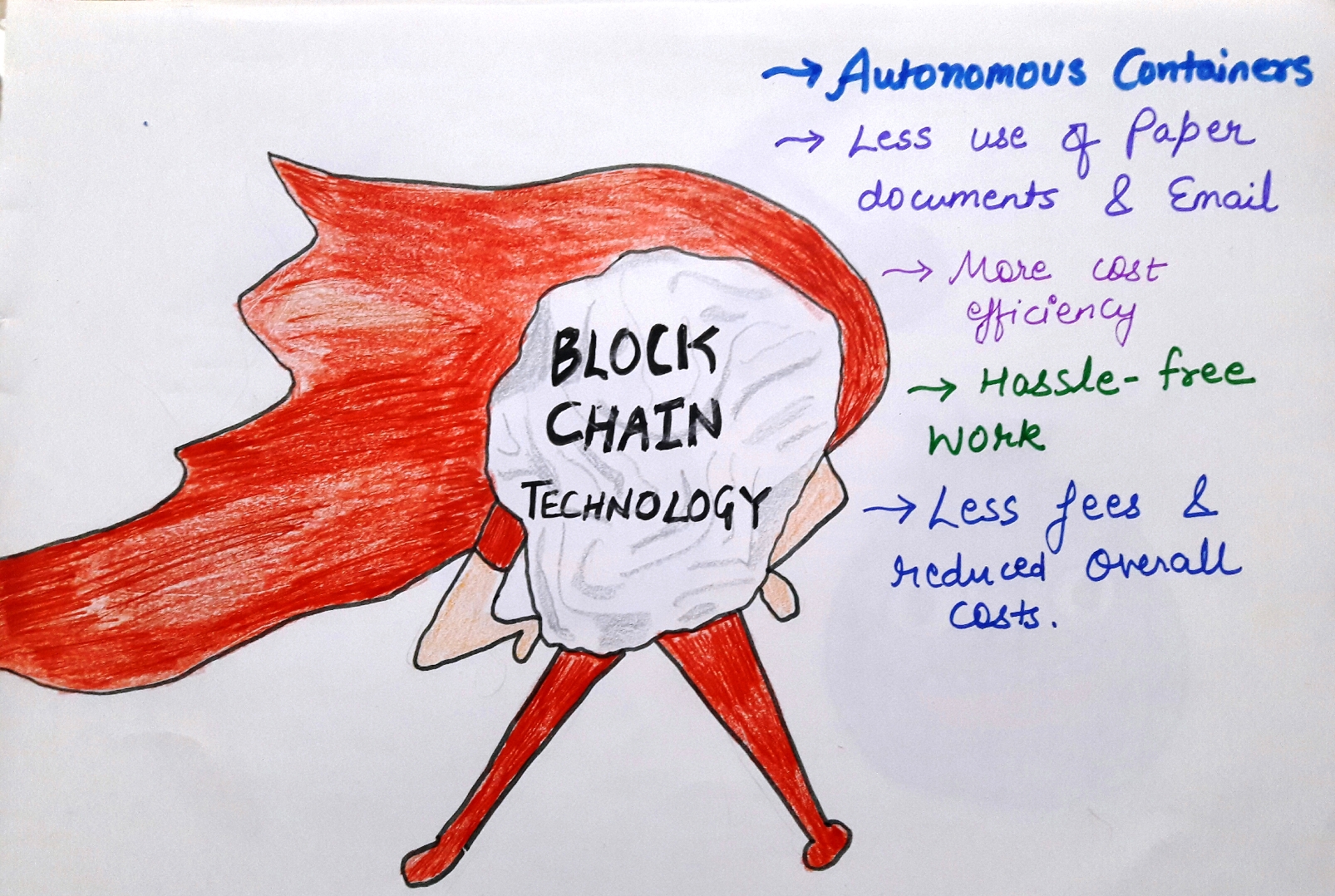 SMARC TOKEN:
The aim is to raise funds for scaling Sky Cell technology. For this, USD 36 Million is aimed to be raised through crowd-sourcing with crypto currencies. This is a profit sharing token which will provide future 20% dividends & exit profits to token holders.   SMARC Token smart contracts evaluate the current holdings and distributes to the token holders in Ether. The maximum total supply is 15 M tokens. 120 M tokens are offered in the initial coin offering while the rest is used to cover the ICO costs and align the interest of the Smart containers Management.
LOGI COIN:
Various sensors and gateways have been used to track and trace containers. Data is stored and analysed in a central database close to centralized block chain. Aim is to reduce the amount of manual intervention which is costly and time consuming. LOGI CHAIN needs a neutral foundation so Smart container group have decided to build LOGI CHAIN Foundation. It would consist of credible experts from various fields and Smart group container would be a member of the foundation submitting to the decisions of the foundation council ensuring an impartial position is maintained. Manual administration of containers is cost and time intensive process. Vision is to automate the whole invoicing and payment process. Payment would be done through crypto currencies once the container is unloaded therefore reducing fees and transmission of time to minimum. This is where the utility of Logi Coin comes in play.
Business Model and Competitive Advantage:
Boxes can be rented annually and they can be used multiple times.
Boxes can be returned and serviced at the end of the year.
Boxes would come with loT sensors so that quality and performance of the produce can be tracked.
Food Guardians boxes would have competitive advantage over Styrofoam that is currently used and only 3 % of which is recycled.
Remaining Styrofoam boxes are burned releasing harmful pollutants that have a negative impact on the environment.
With an already existing business model with Sky Cell and Food Guardian, Smart Containers aims to utilize blockchain technology to make this process transparent and trustless. It is a promising venture and they are aiming to raise USD 5 Million with their profit sharing SMARC token and USD 1 Million with the LOGI token utility token. To know more about the team and the technology go to their website at https://smartcontainers.ch/
The Bitcointalk announcement thread is at: https://bitcointalk.org/index.php?topic=3058528
There is a bounty for crowd marketing at: https://bitcointalk.org/index.php?topic=3211636
The telegram group is at: https://t.me/smartcontainers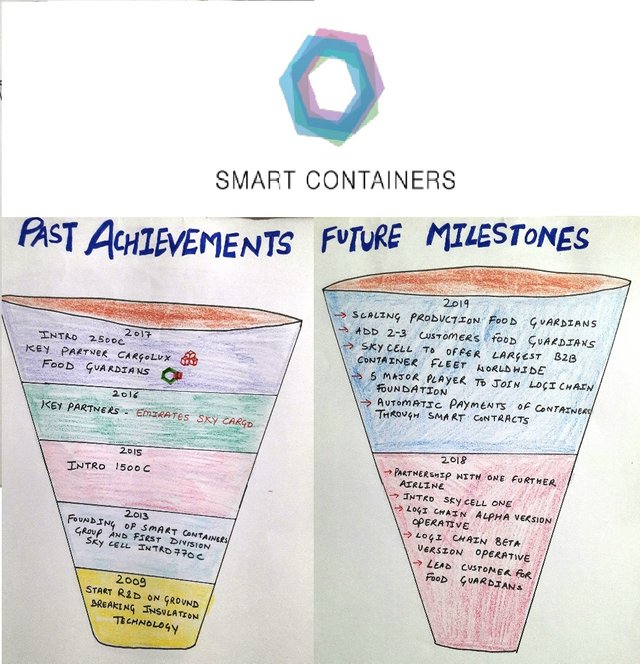 This is a very promising venture. If you decide to invest, don't forget to Do Your Own Research (DYOR) first . Signing off- Osh5