~7,000 STEEM Writing Contest | ENDING IN 3 DAYS! | Supported: Steemit, DTube, Medium, YouTube, Twitter, Instagram
The Harmony.One writing contest is coming to a close soon!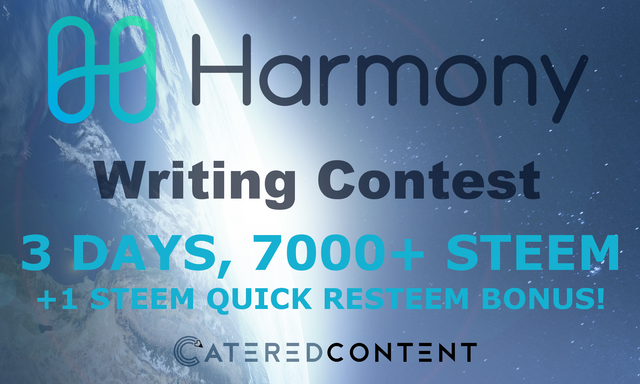 TIPS AND INFO:
Most of the prize pool is going towards articles. Write and article about Harmony and publish it on Steemit or Medium.
The bounty is open to everyone. If you've written an article on Steemit, post it on Medium as well for a bonus, and vice versa!
Tweets and Instagram posts can earn a bonus easily.
Post a video on YouTube/DTube to earn another bonus.
Submit your submission links by clicking the "Submit an article" button or just click here.
Current Status:
Three days remain!
Prizes available in STEEM or ETHEREUM (pick from a drop down when you submit your link).
Another 1 STEEM RESTEEM bonus:
First 200 people to resteem this post earn 1 STEEM!
For the resteem bonus, you have to have at least 100 followers!
Reply with a quick line about Harmony!
Preparing An Article
Harmony is a complex project. Refer to videos, ask in their Telegram group or read their blogs. You can focus on the entire project or just on a specific portion that you are passionate about.
You can talk about how Harmony is revolutionizing Sharding, or one of the many use-cases (potential as well as existing), or about their great team!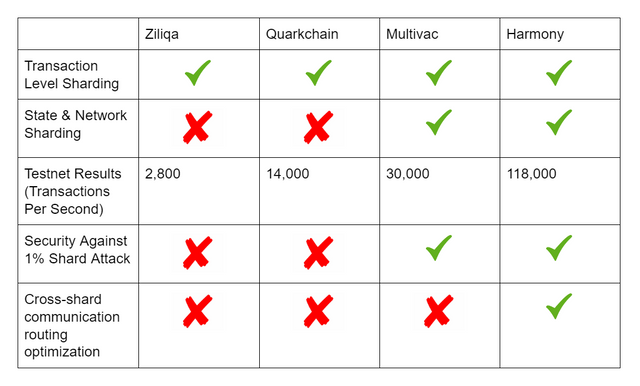 Just make sure that whatever you write is not plagiarized and your honest effort!
Up to date information on Harmony.One:
Additional Resources: